The Class of 2016: What Lies Ahead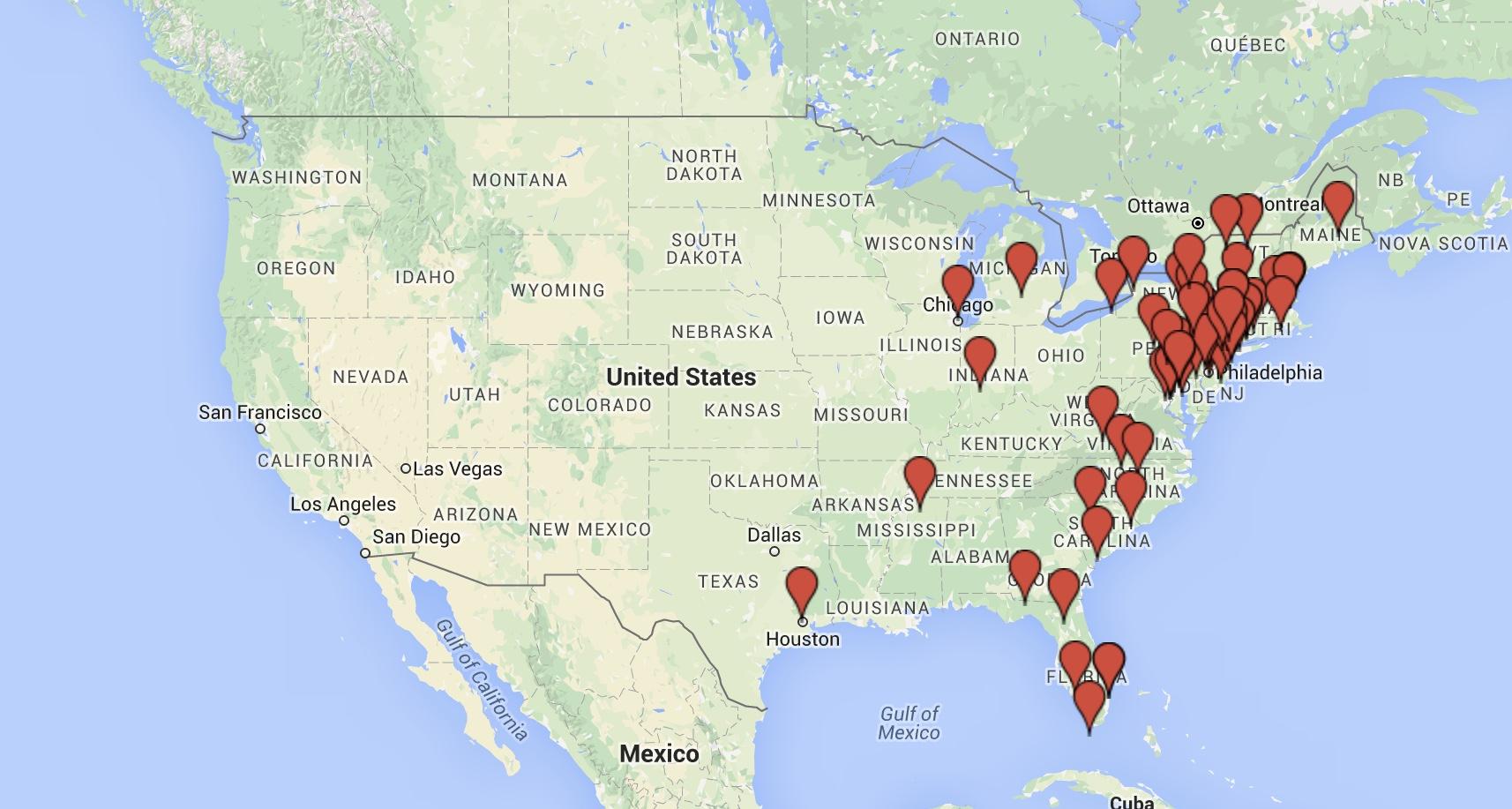 With the school year coming to an end, the Caldron would like to reflect on the time our graduating seniors have had at JCHS as well as what lies ahead for them. Below are a few thoughts from the class of 2016 on their high school experience.
"I feel very fortunate to be able to say I am a part of the JCHS 2016 graduating class. I wish nothing but the best for my fellow classmates and hope everyone achieves their goals and aspirations" – Giana Constanzo
"It's so crazy that this year is already over. JCHS was definitely an interesting experience and I can't imagine spending these past 4 years anywhere else. Thank you to all of my friends for making these years so memorable – I will truly miss the cafeteria bagels" – Keren Idan
"Peace to JCHS and good luck to my other graduating peeps" – Kristin Pace
"Those four years flew by, thanks to everyone for making it a good experience. And quick recommendation to underclassmen: join swim team so they can keep killin' it." – Jamie Campion
"It seems like every year of high school James Caldwell has become a better and better experience, both with teachers in classes and with friends outside the classroom. This has been a great year and I'm sad to see it come to an end." – Jack Mastrangelo
"I've made bonds with people these 4 years and have been able to form relationships that will last a lifetime." – Dillon Patel
"Time really does fly. It's crazy how you don't see about 90% of these people but have tons of memories with them. Good luck to all." – AJ Curtiss
"My time at JCHS flew by. I'm eternally thankful for all the friends and memories I made these past four years. I wish the best for the rest of the class of 2016" – Emily Ordona
Following graduation, the Class of 2016 will be traveling all over the country to start a new phase of their lives in various educational programs and occupations. Here is where our seniors are headed next year.
| | |
| --- | --- |
| Sophia Abouzid | Montclair State University |
| Lucia Jean Adriaenssens | Rowan University |
| William Aiello | Caldwell University |
| Eloïse Albaret | Baruch College of the CUNY |
| Emily Alworth | County College of Morris |
| Paulina Andolino | Montclair State University |
| Nicolas Artale | Rowan University |
| Alexandra Bambrick | Rowan University |
| Bradley Banaszynski | University of Maryland, College Park |
| Rebecca Bartlett | Elon University |
| David Baumgardt | Rensselaer Polytechnic Institute |
| Erica Blanco | Columbia College Chicago |
| Emma Boatwright | Ithaca College |
| Rachael Borrows | Georgetown University |
| Lindsay Brooks | Rutgers University-New Brunswick (School of Arts and Sciences) |
| Ally Brown | Quinnipiac University |
| Nicole Bruno | The College of New Jersey |
| Thomas Bryant | Bryn Athyn College of the New Church |
| Conor Byrne | Quinnipiac University |
| Jamie Campion | Stockton University |
| Emily Cannavale | Muhlenberg College |
| Dean Caravela | United States Naval Academy |
| Jack Carrara | Fairfield University |
| Leo Chiaet | Rutgers University-New Brunswick (School of Engineering) |
| Anna Chitinashvilli | Undecided |
| Raffaele Ciccaglione | Stevens Institute of Technology |
| Caitlin Clarkin | Pennsylvania State University |
| Sara Conahan | Lehigh University |
| Daniela Corasaniti | St. John's University – Queens Campus |
| Giana Costanzo | Rutgers University-New Brunswick (School of Environmental and Biological Sciences) |
| Julieta Cruz | Montclair State University |
| Gabriella Curatolo | East Stroudsburg University of Pennsylvania |
| Trevor D'Anton | Stockton University |
| Dylan Davis | Stockton University |
| Quin DeLaRosa | Caldwell University |
| Lauren DeMunno | Pennsylvania State University |
| Gary DeOliveira | University of South Carolina |
| Rebecca DiBrita | Rowan University |
| Katie DiGangi | Undecided |
| Gillian DiMasi | County College of Morris |
| John DiSimone | The University of Scranton |
| Matthew Dolce | Lehigh University |
| Michael Duca | Stockton University |
| Alyssa Duren-Lubanski | Northeastern University |
| Brendan Dyer | University of Delaware |
| Grace Endersby | Seton Hall University |
| Daniel Esquivel | Seton Hall University |
| Caitlin Evers | Arcadia University |
| Samantha Felten | Florida Atlantic University |
| Steven Ferrarese | University of Maine |
| Veridiana M Figarola | William Paterson University of New Jersey |
| Alexa Filion | Florida State University |
| Kristin Flack | Boston University |
| Nina Flores | Montclair State University |
| Keifer Fogarty | Undecided |
| Gianna Forlenza | York College of Pennsylvania |
| Taylor Forlenza | George Mason University |
| Carly Frank | University of Delaware |
| Thomas Gargiulo | Ocean County College |
| Eileen Gillick | Essex County College |
| Victoria Goldverg | Montclair State University |
| Riley Heiblim | Rutgers University-New Brunswick (School of Arts and Sciences) |
| Dylan Hertzberg | University of Vermont |
| Keren Idan | University of Maryland, College Park |
| Joshua Imel | Rowan University |
| Gabrielle Immersi | Employed, Travel |
| Justin Brendan Jackson | Undecided |
| Kyle Jackson | County College of Morris |
| Erika Jeon | Boston University |
| Shannon Johnson | Lynn University |
| Brandon Kaiser | Florida Gulf Coast University |
| Tatyania Kalbouneh | William Paterson University of New Jersey |
| Allison Kelly | Quinnipiac University |
| Brendan Kerrigan | Montclair State University |
| Caroline King | The College of New Jersey |
| Zoe King | The George Washington University |
| Meghan Kinsella | Providence College |
| Geoffrey Kitchner | Binghamton University |
| Alice Kong | Rutgers University-New Brunswick (Mason Gross School of the Arts) |
| Alyssa Kratsch | Ocean County College |
| Alec LaTorraca | Caldwell University |
| Robert LaTorraca | Caldwell University |
| Abigail Lebet | Boston University (College of Arts and Sciences) |
| Louis Lombardi | Rutgers University-New Brunswick (Ernest Mario School of Pharmacy) |
| Christopher Maddaloni | United States Navy |
| Matthew Maddaloni | United States Navy |
| Marissa Maida | Indiana University at Bloomington |
| Maria Makris | University of Delaware |
| Juliana B. Malloy | The Culinary Institute of America |
| Anthony Marta | Essex County College |
| Thomas Martone | University of Delaware |
| Christian Masses | Sacred Heart University |
| Jack Mastrangelo | Northeastern University |
| Kiersten McCormack | University of Delaware |
| Kaitlyn Meehan | College of the Holy Cross |
| Nicholas Meehan | North Carolina State University |
| Andrew Merz | Seton Hall University |
| Luke Milano | County College of Morris |
| Frank G. Minichino | Northampton Community College |
| Artin Mohammadish | New Jersey Institute of Technology |
| Nina Montanez | County College of Morris |
| Emily Morvey | Loyola University Maryland |
| Michaela Muldoon | Montclair State University |
| Cassidy Muller | Towson University |
| Rhiannon Murphy | Quinnipiac University |
| Brandon Narine | Virginia Tech |
| Melissa Nash | Stockton University |
| Concetta J Naturale | Rowan University |
| Ha Nguyen | Hofstra University |
| Michael Nichols | New Jersey Institute of Technology |
| Mary Molly Norton | Villanova University |
| Sharon Olortegui | New Jersey Institute of Technology |
| Kaitlyn Olsen | Towson University |
| Emily Ordona | Boston College (College of Arts & Sciences) |
| Matthew Pabst | Employed |
| Kristin Pace | University of Delaware |
| David Palazzo | Rensselaer Polytechnic Institute |
| Dillon Patel | Pennsylvania State University, Erie: The Behrend College |
| Linda Perez | Montclair State University |
| Sophia Perrothers | Buffalo State College of SUNY |
| Brendan Peter | Montclair State University |
| Kelly Pierce | King's College |
| Sophie Pierone | Fashion Institute of Technology |
| Eric Ponczek | County College of Morris |
| Christina Proaño | Northeastern University |
| Varun Ravichandran | Rutgers University-New Brunswick (School of Engineering) |
| Cameron Reagan | University of Florida |
| Joseph Redling-Pace | Rutgers University-New Brunswick (School of Arts and Sciences) |
| Nina Ricci | Monmouth University |
| Nicholas Robins | Paul Smith's College |
| Daniel Rodriguez | Caldwell University |
| Jacob Rogovin | Syracuse University |
| Lorenzo Roselle | The University of Scranton |
| Hannah Rothstein | Rutgers University-New Brunswick (School of Arts and Sciences) |
| Nicholas Russo | Marist College |
| Nancy Saldutto | County College of Morris |
| Ariel Salgado | Northampton Community College |
| Francesca Salluce | Montclair State University |
| Joseph Santasieri | Coastal Carolina University |
| Ryan Schaffer | Dickinson College |
| Julia Sciabarasi | Michigan State University |
| Frank Sciacca | Caldwell University |
| Austin Scott | The George Washington University |
| Alicia Seery | Attending University in Ireland |
| Margaret Signoretto | Rowan University |
| Abigail Sloan | Seton Hall University/ROTC |
| Timothy Smith | Florida Keys Community College |
| Jennie Soccio | Ithaca College |
| Francesca Spina | Essex County College |
| Noelle Spitz | Drew University |
| Andrew Stark | Employed |
| Christina Stiefbold | University of Rhode Island |
| Rachel Sysak | Cosmetology Program |
| Nicholas Testa | William Paterson University of New Jersey |
| Alexander Tobin | Rice University |
| Abigail Tofanelli | Towson University |
| Rowan Trewhella | Lincoln Technical Institute – Mahwah |
| Nicolette Tufano | Rutgers University-New Brunswick (School of Environmental and Biological Sciences) |
| Daniel Veltre | United States Marine Corps |
| Alexandra Walsh | University of Rhode Island |
| Bevin Winter | University of Mississippi |
| Kimberly Wolf | Rowan University |
| Derrick Wu | Essex County College |