Film Review: The Revenant
By Dylan Hertzberg
The Revenant (2015) directed by Alejandro G. Iñárritu (Birdman) and starring Leonardo DiCaprio (Titanic, The Great Gatsby, The Wolf Of Wall Street, etc.) is based on the gritty story about frontiersman and fur trapper, Hugh Glass and his survival. The film is an adaptation of the book The Revenant by Michael Punke.
Glass, played by DiCaprio, is the main focus on the film, and it is about his journey for revenge after he witnesses the antagonist, John Fitzgerald, played by Tom Hardy (Mad Max: Fury Road), kill his son, Hawk, played by Forrest Goodluck, after recovering from a brutal bear attack.
The film is an even darker take on a western.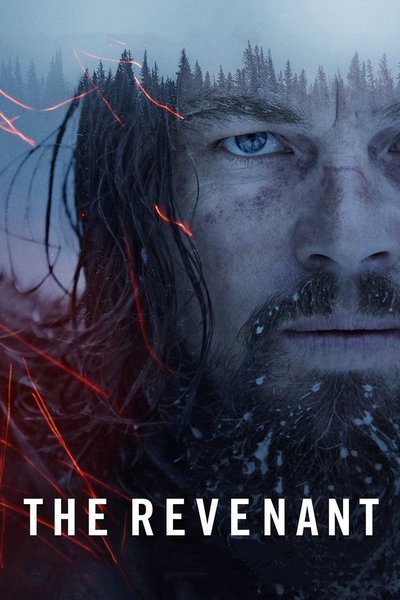 It's not cowboys and a desert adventure. It's man versus the odds and the elements of nature, a true survival story in the American west. Not only is the film a suspenseful ride from beginning to end, but it's beautiful scenery and cinematography really immerses the audience into the film. I was a little surprised, and honestly disappointed, to find out that the film was never actually filmed in the United States, but actually in Argentina and Canada. Nevertheless, the filming locations do accurately capture the untamed west in the 1800's. The score emphasizes the changes in emotion and encourages you to feel the right amount of intensity at just the right time to draw you in. The score was composed by Japanese composer Ryuichi Sakamoto, who has also worked on another Iñárritu film, Babel.
The Revenant has been nominated for 12 Oscars, and has won three Golden Globes for Best Motion Picture – Drama, Best Performance by and Actor in a Motion Picture – Drama, and Best Director in a Motion Picture. It was also nominated for a Golden Globe for Best Original Score -Motion Picture. It has also been nominated and has won countless other awards and has received critical acclaim by numerous critics.
The Revenant is an intense and exhilarating film to watch. Whether you are a fan of a good survival story, action film, or if you are just a Leonardo DiCaprio fan you must give this film a chance. I enjoyed the film enough to go out and purchase the book and in my opinion this film will not be forgotten and I'll be watching it again.
Featured image courtesy of 20th Century Fox