Chiefs Cross Country on the move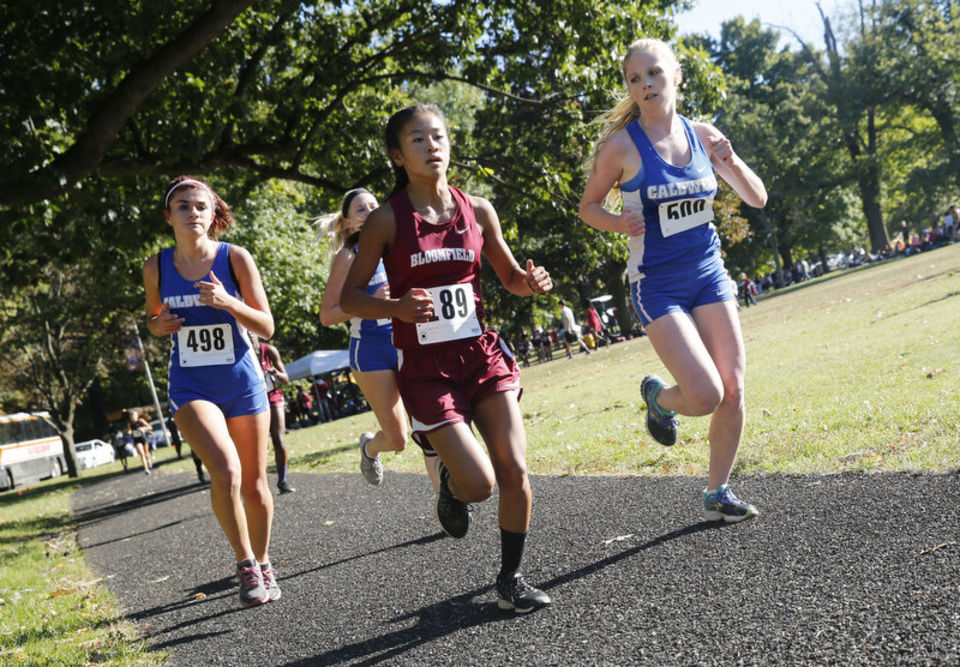 By John Disimone
Cross-Country is back in full swing and James Caldwell is looking for a successful season coming their way.  Recovering from last year's 1-8 season, both the boys and girls teams are on the right path for a victorious season this year despite losing some senior runners from last year. A lot of runners have stepped up so far this season and are continuing to improve every day. The practices consist of challenging long distance runs and workouts to prepare the team for upcoming meets against other competitive schools.  
I interviewed the four year veteran and captain, Dean Caravela to get the ins and outs of the team this year. During my interview, Dean gave me a quick run down of this year's team and what to expect. "The season is going pretty well so far," Dean told me, mentioning how some of the team's goals were already being fulfilled this early on in the season.  One specifically being multiple runners breaking the 20-minute mark on the timed 5k run. showing an early sign of this season's success.  Also, he mentioned the goals the team is looking to reach this season. "Our team's goals have always been the same, work as hard as we can to place high in our conference, and to try and send runners as far into the state sectionals as possible," Caravela said with passion. This year James Caldwell is determined to achieve nothing less.   "The coaches remind us of these goals throughout the season to make sure we push ourselves," he also told me.  The team plans on taking these challenges on as team. Running together in practices enable the teammates to support one another while pushing each other to achieve their maximum performance.  Every practice is an opportunity to make progress and take down their times and they are taking full advantage of this aspect.
Altogether, this year shows a promising season for the Cross Country program here at James Caldwell.  The members of this year's team is showing early signs of an impressive season to come and are still continuing to improve every day. The captains, Dan Veltre, Jackie Marino, Keren Idan, Victor Hernandez, Cassidy Muller and Dean Caravela, continue to lead the program in the right direction every day and will lead their team to a promising season ahead.  Keep an eye out for this year's team and remember to always show support for our fellow Chiefs!