Kevin Collura is a junior at James Caldwell High School and recently just finished his first ever season running Winter Track. Kevin holds multiple school records for his times in the 200m, 300m, 400m, and 800m races all from just this one season of winter track. Winter Track meets take place indoors on a 200m track and the Spring Track meets take place outside on a 400m track, which many find easier to run on, and many runners get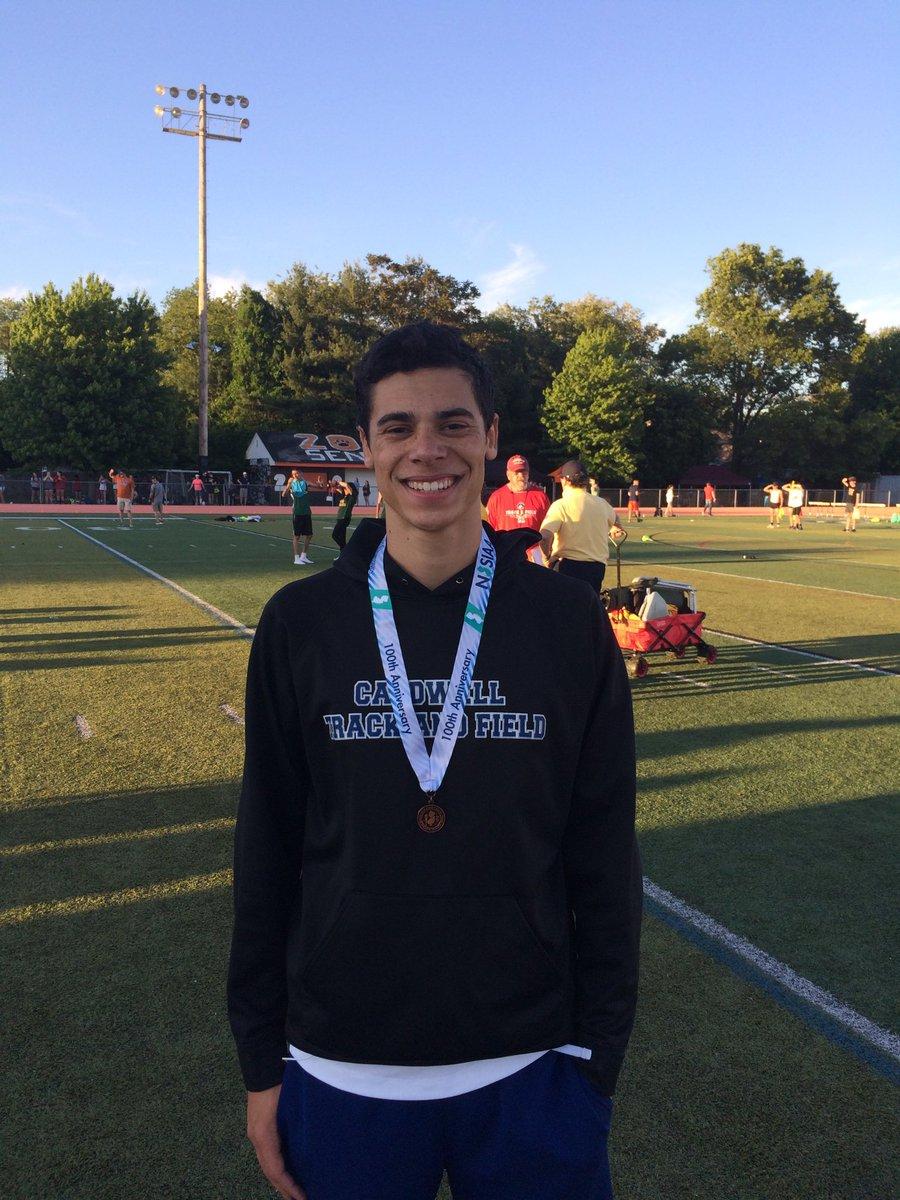 faster times outside then they do inside. With that said, Kevin will most likely run even faster times than he already has this season. This season for Kevin's Winter Track times his 400m was a blazing 51.18 which puts him at 55th in the state of New Jersey and 427th Nationally. Kevin ran this time in the 400 meter dash finals at the NJSIAA Meet of Champions where he took 18th place. The last time JCHS had a student qualify for the Meet of Champions was during the 2016-2017 season with Nicholas Malzone in the high jump. 
Kevin also had some success when it came to the 300 meter dash when he took 1st place at the Dick DeSchriver Invitational, with his time of 38.45. Kevin also took 4th place in the 200 meter dash finals at the Super Essex Conference Indoor Championship with a time of 23.46, his PR for this season. At the Morris County Coaches Invitational, Kevin ran his first 800 this season at a time of 2:03.52. Later that same month Kevin would run the 800 again at the ECADA Indoor Track & Field Individual meet, where he improved his time and ran a 2:01.44 and took 5th place. 
Not only were those times extremely impressive, but every single one of those times he ran this season were the best times ever run by a student at James Caldwell High School for Winter Track. Kevin now has the best Indoor times for the 200m, 300m, 400m, and 800m in JCHS history. Having the best time for one race in your high school's history is a huge accomplishment but Kevin now has 4 different races under his belt that he is the best at. Another remarkable thing is that this is Kevin's first time running Winter Track for JCHS and still has his entire senior year run those races again. Kevin is a great athlete and has had a great Winter Track season that will stand in James Caldwell High School's history books.