I recently saw the movie "Parasite". While this movie came out months ago, specifically October 2019, it has resurfaced in the media due to the impressive awards it has won recently. "Parasite" won the Palm d'Or Award, the Academy Award for Best Picture,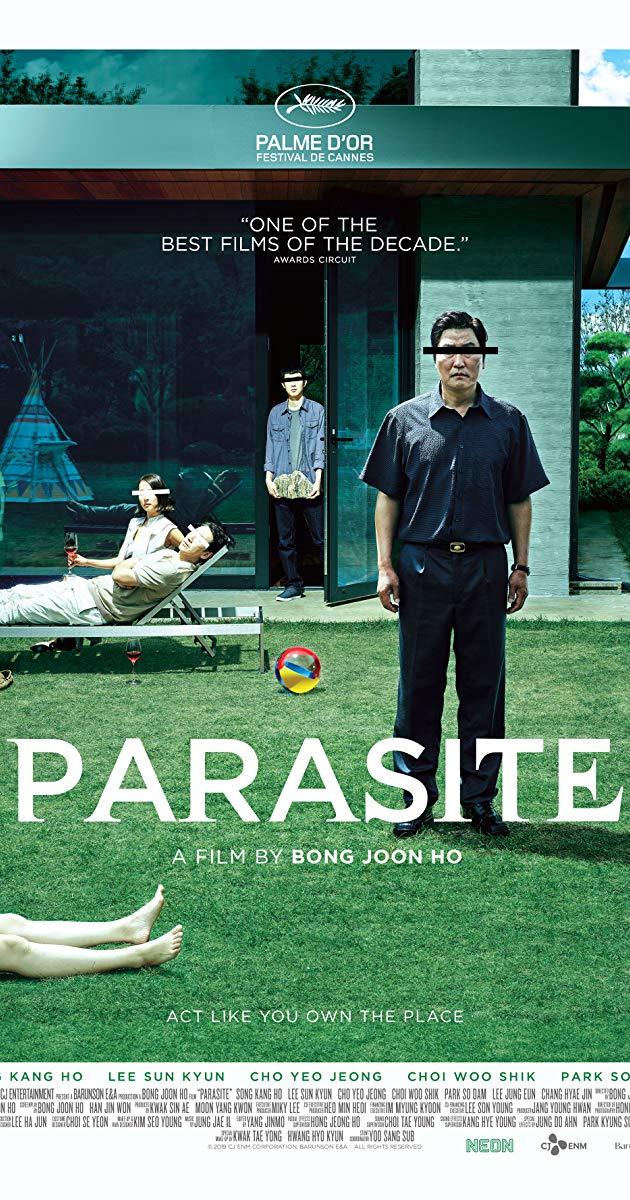 Academy Award for Best Director, Academy Award for Best Screenplay, and Golden Globe for Best Foreign Language Film, along with dozens more. It was the first foreign film to win an Academy Award for Best Picture and the first South Korean one as well. 
 Its practically perfect score of 99% on Rotten Tomatoes and a total gross of 165.3 million dollars at the box office alone should convey how successfully executed and impressive this movie is, awards or not. 
The South Korean produced movie, directed by Bong Joon-ho, is a unique and masterful blend of thriller, drama, dark comedy, and mystery. This film is rated R and contains many mature elements such as graphic shots, suggestive content, and disturbing themes. "Parasite", in all of its comedy and dramatic elements, showcased class strife and discrimination. The scrappy and destitute Kim family managed to get jobs working for the wealthy Park family after one of the members heard about their need for an English tutor. 
 It showcases the symbiotic relationship between the rich and the poor. The "haves" and "have-nots" rely on each other and exploit each other for their own benefits. Some have called "Parasite" a satire and a harsh criticism of capitalism. In our capitalist system, the idea of "free market" gives people the impression that they can rise above poverty if they work hard enough. Many times though, this isn't the case, and the symbiosis of the privileged and underprivileged can result in great disaster, as conveyed in the movie.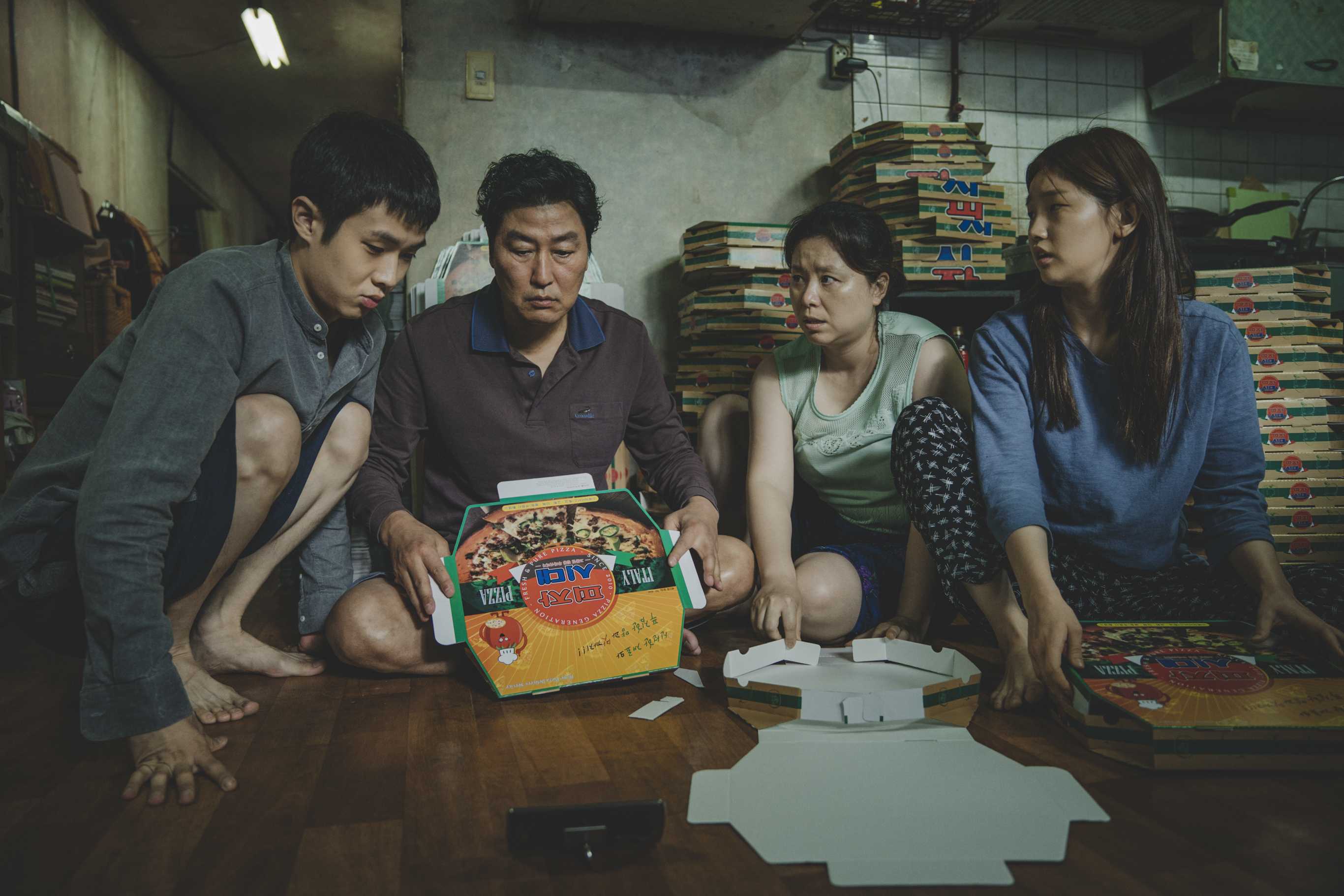 This movie is also a harsh criticism of the class system in South Korea, home to an increasing disparity between the wealthy and the destitute. It has been said to accurately reflect this societal quandary through the differences in architecture, with the contrast between the rugged slums and basement cellar in which the Kims reside and the sleek, avant-garde residence of the Parks. 
 The film brings up a question: who are the "Parasites" in our society? While the wage and income disparity is less gaping than in South Korea, there are still wealthy capitalists who exploit those below them. The Park Family could be paralleled to wealthy families in California such as the Kardashians, who are put on a pedestal of great wealth and reverence. And for what? Being rich enough to afford a modern house and expensive products while the rest of humanity suffers at their expense? They so easily forget about the workers overseas who work tirelessly to produce the next iPhone, or the next trendy clothing items. Whether they do so consciously or not, it is a problem that the upper classes, nationally and globally, must be made aware of. People aspire to be as wealthy as them but fail despite their best efforts. It is an unhealthy mindset for people to aspire for excessive wealth. Debt prevents this and promotes the cycle of poverty, since many poorer families and individuals, despite their best efforts, can never pay off debts due to their high levels and lack of government aid, as showcased in the movie. 
 After having watched it, I have so much respect for Bong Joon-Ho for his brilliance and creative genius in producing such a timely and thought provoking movie. The movie is practically perfect, with some critics deeming it the best film of the decade and calling it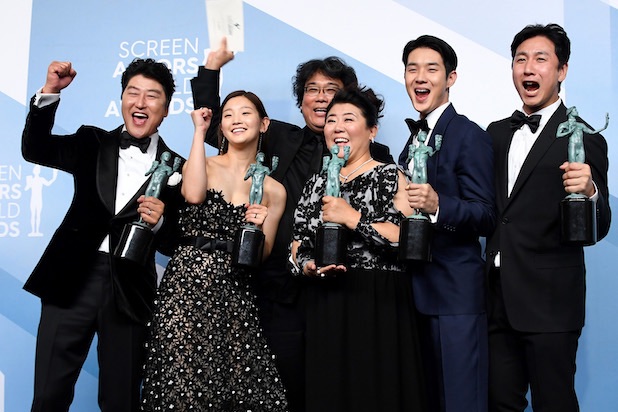 the pinnacle of Bong Joon-Ho's career. The subtleties in the acting and in certain elements to convey a deeper theme and critique were remarkable. I found myself gasping in terror and laughing throughout the movie. I was intrigued, perturbed, and amused by various scenes throughout this film. 
 While some people criticized the movie for its "lack of diversity", this is an unrealistic claim that is based on ignorance. This South Korean movie was made by Koreans and produced for Koreans. It would be ridiculous to expect "more diversity" in terms of race and LGBTQ people since it doesn't reflect the culture of Korea at present. Others also claim that Hollywood gave "Parasite" awards and nominations to appear "diverse" and "culturally aware". However, this movie alone, South Korean produced or not, has won these awards on its own merit and deserves publicity. 
Moreover, I would highly recommend this movie to fans of the drama, mystery and/or the dark comedy genre. This film is sure to leave viewers intrigued and entranced.