How "To All The Boys" Sequel Ruins Lara-Jean
This Review Includes Spoilers!
On February 12, 2020, Netflix released the sequel to one of its most popular original rom-coms, "To All The Boys I've Loved Before." The original film had done wonders for the streaming platform, as there were memes for weeks about Peter Kavinsky "woah woah woah," and people were swooning over how cute the movie was. It was a prime point in the careers of actors Noah Centineo and Lana Condor. Naturally, once people heard that there was a sequel in the works, there was buzz on social media and high expectations were set for the second film to bring upon the same "hype." However, "To All The Boys: PS: I Still Love You" was honestly a let-down.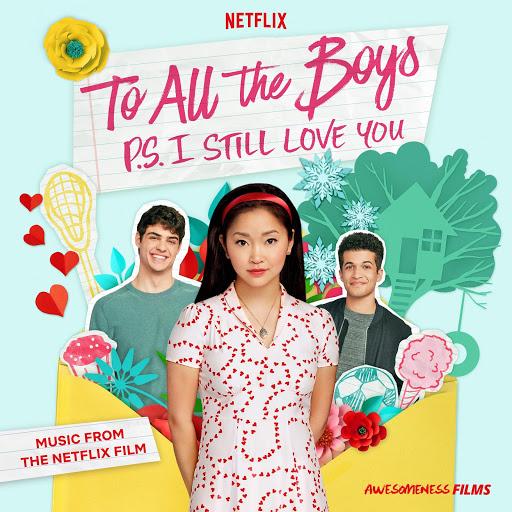 The sequel begins directly where the first movie left off: Lara-Jean (Lana Condor) and Peter (Noah Centineo) and the beginning of the new 'real' relationship. It was cute at first to see how nervous Lara-Jean was to be a "girlfriend for the first time," but it quickly became a bit cringy and weird, considering that she and Peter had already "dated." While their relationship in the first movie was fake, their feelings were not and Lara-Jean had grown to be a more confident version of herself while she was fake-dating Peter. But, in the sequel, she was constantly comparing herself to Peter's ex-girlfriend and felt that she wasn't enough for him. There was also a lack of communication between the two, which is always where issues begin. 
We are introduced to a new character, John-Ambrose McClaren (Jordan Fisher), one of the other boys that received a love letter from Lara-Jean. This is crux of where the whole film goes wrong, as Lara-Jean gains "feelings" for John-Ambrose after re-reading the letter she wrote him when she was 11. This re-emerging love, along with her lack of security of her relationship with Peter, is ultimately what I felt ruined Lara-Jean's character. She becomes arrogant and only cares about her feelings, instead of Peter's or John-Ambrose's.
When Peter's ex-girlfriend, Gen, experiences the divorce of her parents, she had gone to Peter for comfort as he dealt with his father leaving his family. Lara-Jean saw this situation, accused Peter of not wanting to be with her and still having feelings for Gen.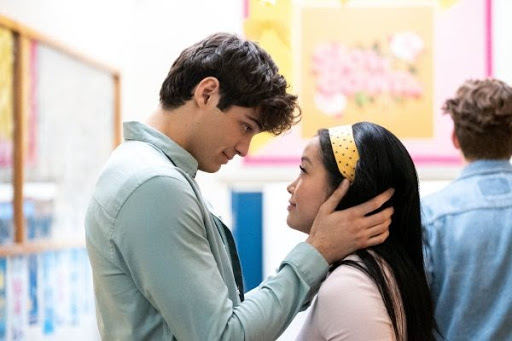 However, when Peter told her the complete truth that he was only comforting a friend, Lara-Jean broke up with him. Personally, I feel that Lara-Jean's accusations were hypocritical during this point in the film, as she had grown significantly closer to John-Ambrose, where Peter felt insecure as a boyfriend. But, when he came to her about that situation, he believed her when she told him that she and John-Ambrose were simply friends. Based on her empathy from the first film, I was shocked at Lara-Jean's actions. And it only got worse when it came to John-Ambrose.
Once John-Ambrose and Lara-Jean became acquainted, Lara-Jean failed to tell him that she had a boyfriend as she was curious to see if she still had real feelings for him. She allowed him to flirt with her and flirted back, despite her telling Peter that her friendship with John-Ambrose was just platonic. Lara-Jean kept getting closer with John-Ambrose, even more so when she broke up with Peter. When they held a dance at the retirement home they volunteered at, Lara-Jean was convinced that John-Ambrose was the one for her. They danced, made snow-angels and shared a short kiss when Lara-Jean abruptly told him that she was "sorry" and just ran off. She left him all alone in the snow, as she realized that Peter was the one for her. This hit even harder, as John-Ambrose had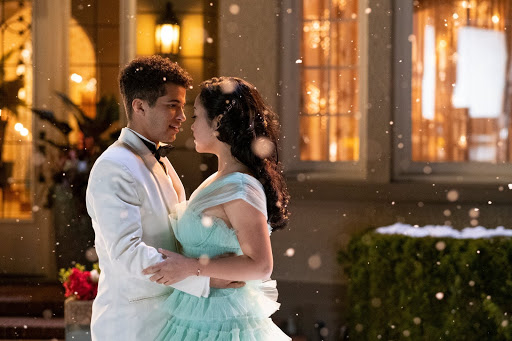 confessed that he was tired of being the second-choice to Peter his whole life. Lara-Jean's abandonment of John-Ambrose was just immature and an unexpected move, as she literally left him in the cold. It would have made more sense had she just told John-Ambrose that she wanted to remain friends, then got back together with Peter, instead of ditching him. It was just such an inconsiderate move that was cringe-worthy and I couldn't believe what I had just watched. Then the movie was done and we had never even seen John-Ambrose's reaction to the whole ordeal!
Overall, I unfortunately believe that "To All The Boys: PS: I Still Love You" just doesn't live up to the success of its predecessor. The film had too many cringe-worthy moments and transformed one of its main characters into someone who was quite unlikeable. It was cute at some points, specifically whenever Lara-Jean was educating viewers on her Korean culture and how her family attempts to keep her mother's traditions alive. If you're in the mood to just watch a movie out of boredom, I would recommend this film. Otherwise, it'd be best to just rewatch the first film.