Before the midway point of the 2019 NFL season, most football fans thought of adjectives such as "bust", "disappointment", or "underachiever" when asked to describe quarterback Ryan Tannehill. And these descriptions were not unjustified. Tannehill, a Texas native, was selected 8th overall by the Miami Dolphins in the 2012 NFL draft, after having a memorable playing career at Texas A&M University. While at A&M, Tannehill had sparse playing time throughout his freshman, sophomore and junior seasons, but made his name known during his senior year. Tannehill's stats from his final college season were great, as he posted 3,744 yards and a 61.6 completion percentage, while leading the Aggies to a bowl win over Northwestern. However, once he joined the NFl, it all changed.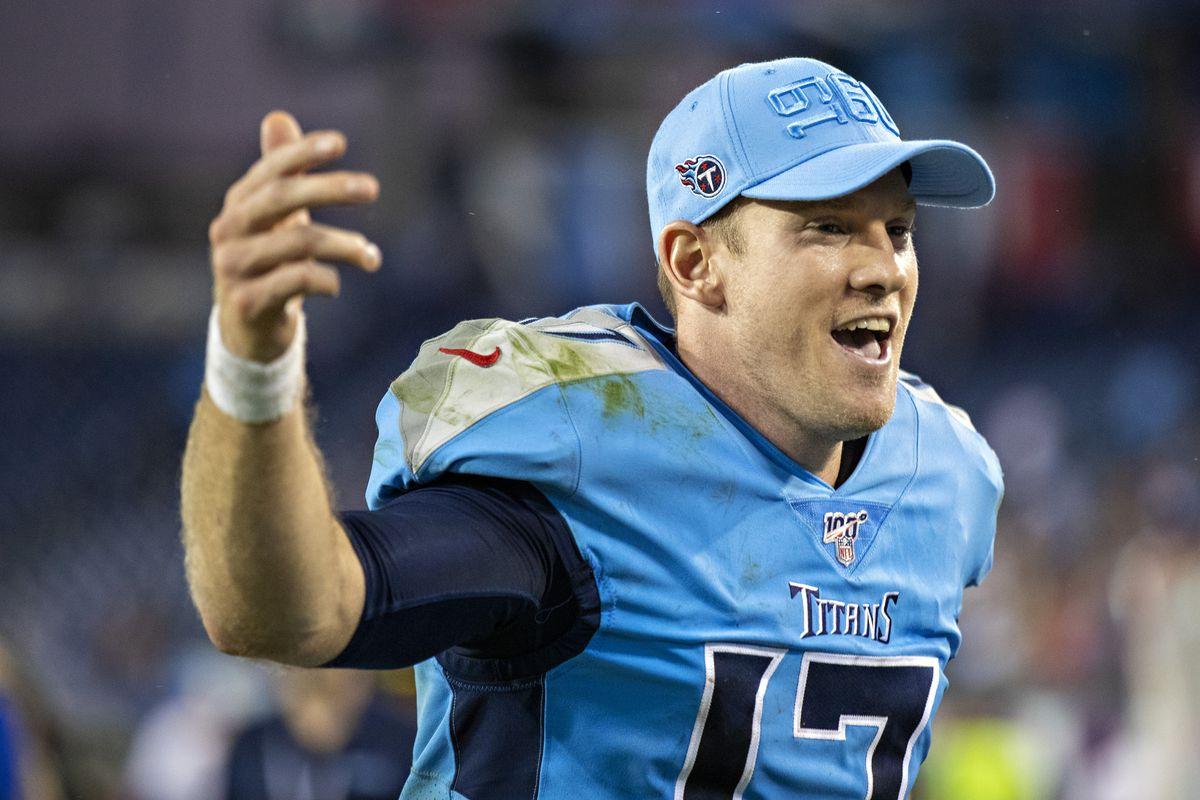 Tannehill began his rookie season with an ugly 30-10 loss against the Texans, throwing three interceptions and no touchdowns in the process. Things wouldn't get much better for Tannehill, as he finished the 2012 season with a measly 3,294  yards and a terrible 12/13 touchdown to interception ratio. The Dolphins weren't very good as a team either, finishing 7-9 under the guidance of Tannehill. In the coming years, Tannehill would show great signs of improvement, but never truly break out. By the end of the 2015 campaign, Tannehill, already 27, had thrown for over 4,000 yards the past two seasons and topped 24 touchdowns the past three. Unfortunately, the Dolphins continued to stay stagnant, finishing at 8-8 in both 2013 and 2014, and regressed to 6-10 in 2015 despite Tannehill's solid numbers. Yet, the fortunes for Tannehill and the Dolphins would seem to change in 2016. 
By the start of the regular season, Dolphins GM Chris Greir and head coach Adam Gase had collected a plethora of talented players to compliment Tannehill, including the acrobatic wide receiver Jarvis Landry, former Ole Miss guard Laremy Tunsil, and speedy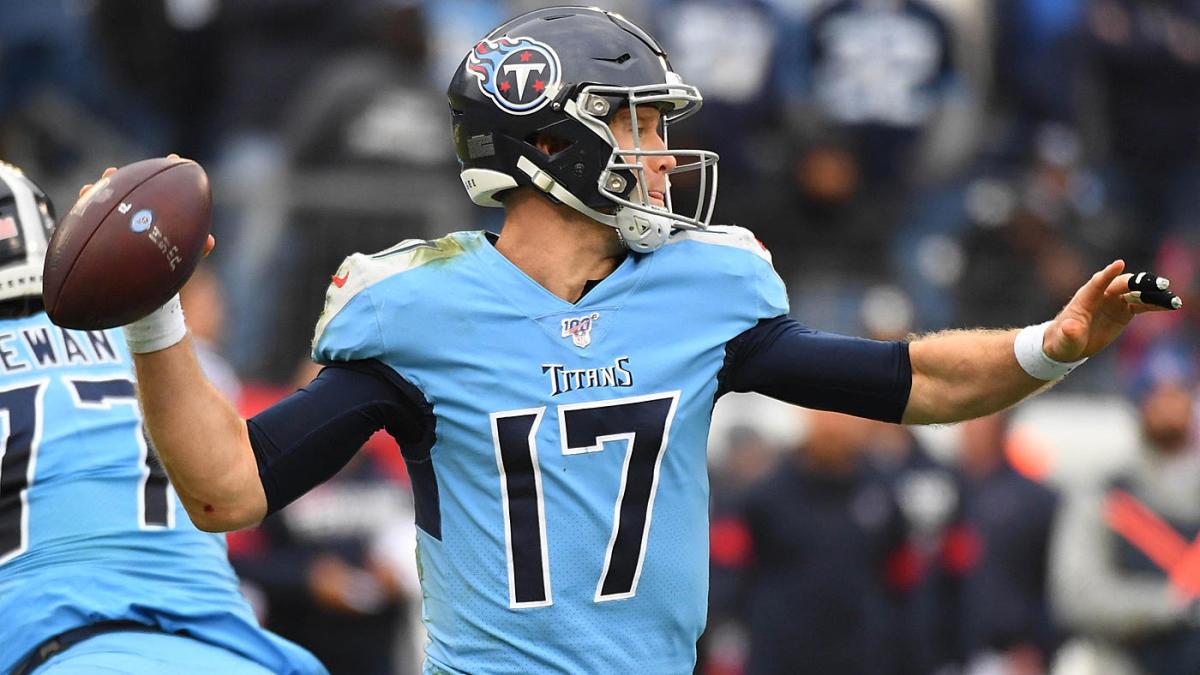 running back Jay Ajayi. The additions seemed to help, as through 13 games the Dolphins were 8-5, on pace for their best record under Tannehill. Sadly, the promising season would soon crumble. During a December game against the Arizona Cardinals, Tannehill suffered a knee injury, ending his 2016 season and forcing him to sit out all of the next season. As for the Dolphins, backup quarterback Matt Moore replaced Tannehill as the starter, but Miami was blown out by the Pittsburgh Steelers in the first round of the playoffs. 
After missing all of 2017 with what turned out to be a torn ACL, a very serious injury for any athlete, Tannehill looked to bounce back stronger in 2018. Sadly, the cards didn't fall in his favor, as Tannehill only totaled 1,979 yards in just 11 games started. His disappointing 2018 season turned out to be his last as a member of the Dolphins with the team announcing a trade that sending Tannehill and a sixth round draft pick to the Tennessee Titans for a fourth and seventh round draft pick. Tannehill finished his career as a Dolphin with a total of 20,434 yards and 123 touchdowns while completing 62.8 percent of his passes. 
Even though the move marked the end of an era, it was time to move on for both parties. The Dolphins wanted a new quarterback, eventually settling on veteran Ryan Fitzpatrick and second-year player Josh Rosen. As for Tannehill, he had not been living up to his full potential in Miami, and a change of scenery could do him well. Despite being content with the trade, not everything was sunshine and roses in Tennessee. Tannehill would have to begin the season as the backup to Marcus Mariota, who had led the Titans to the playoffs in 2017 and three straight 9-7 seasons. Everything seemed to play out as expected through training camp, with the Titans choosing Mariota to be the starting quarterback, with Tannehill as his backup. Be that as it may, it didn't stay that way for long. Over the first six games of the season, the Titans had only won two games, and Mariota had been playing poorly. 
Head Coach Mike Vrabel had decided he had seen enough, and made the controversial choice to bench Mariota and start Tannehill. Many Titans fans were irate, as Mariota had been thought of as the franchise savior ever since being selected second overall in the 2015 draft. However, Vrabel's decision paid immediate dividends for the Titans. Tannehill began his reign as the Titans starter with back to back wins over the Los Angeles Chargers and Tampa Bay Buccaneers, lifting the Titans record to 4-4. Following a tough loss against the Panthers, Tannehill would lead Tennessee on a four-game win streak, launching them into the playoff race. During the win streak, Tannehill had a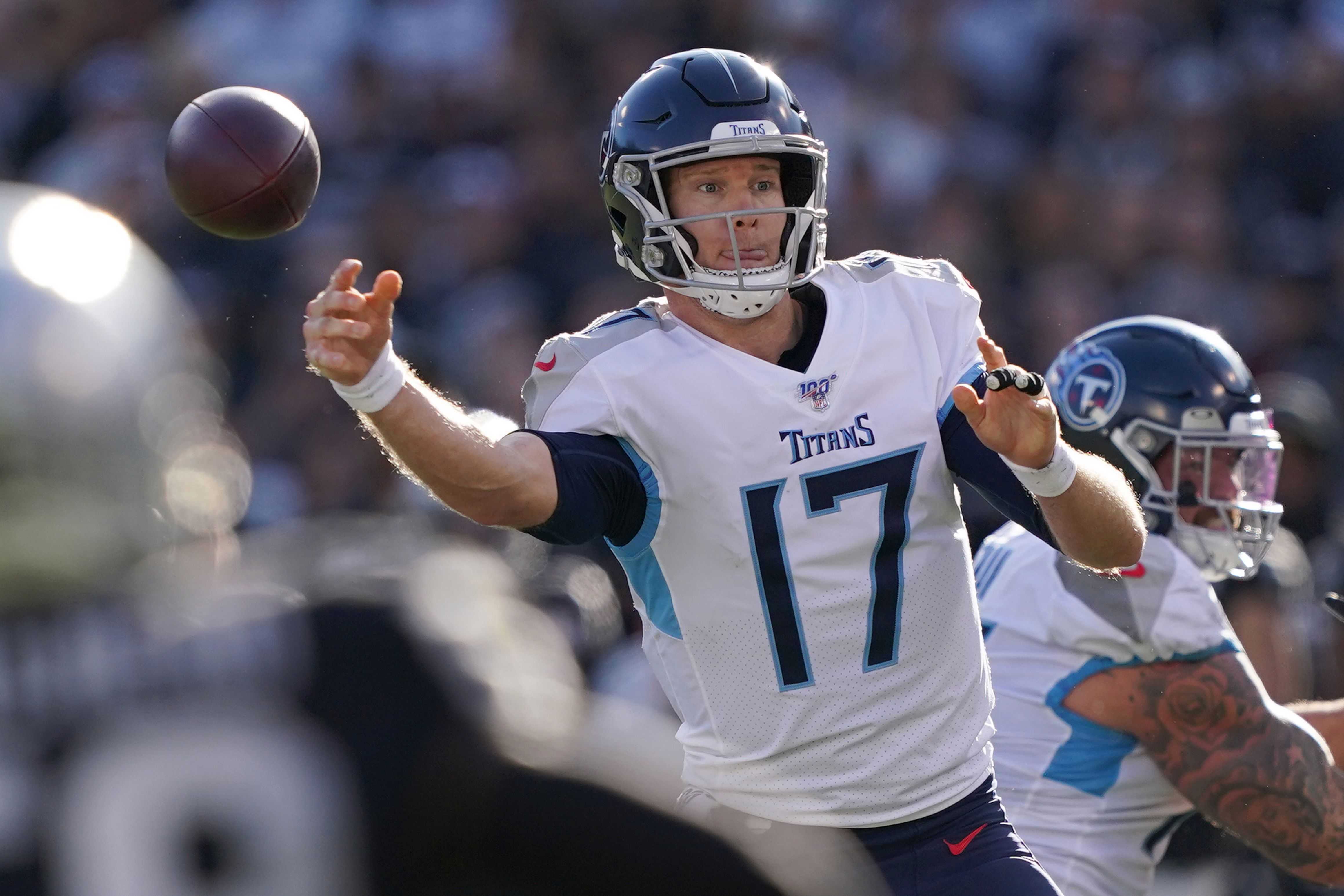 completion percentage over 77% three times, a quarterback rating of at least 133 every game, and a total of nine touchdowns and just one interception. The Titans would come back to earth, losing their next two games, but closed out the season with a playoff-clinching win over the rival Texans. By seasons end, Tannehill had completely changed the Titans fate, leading them to a 7-3 record as the starter. Tannehill also finished with a 117.5 quarterback rating, a 9.6 yards per pass attempt, a fantastic 70.3 completion percentage, and a 22/6 touchdown to interception ratio. All of these marks broke Tannehill's previous career highs, and two of his totals were tops throughout the entire NFL (Quarterback Rating and Yards Per Attempt). 
The Titans would enter the playoffs as heavy underdogs against the reigning Super Bowl champion Patriots, led by the ageless wonder Tom Brady and the league's number one defense. To the surprise of everyone, including Titans fans, Tennessee eked out a 20-13 win in New England. Running back Derrick Henry did most of the work, rushing for 182 yards on 34 carries. Even though he did not have a great game, Tannehill did his part by passing for one touchdown and 72 yards. After all the commotion over the win died down, the Titans had to focus on traveling to Baltimore and beating the AFC's number one seeded Ravens, who dominated the regular season thanks to quarterback Lamar Jackson, running back Mark Ingram, and tight end Mark Andrews. Just like the game against the Patriots, the Titans entered as heavy underdogs, but this time dominated the game, jumping out to an early 14-0 lead and never looking back. Derrick Henry once again carried the team, rushing for a whopping 195 yards. Tannehill again put in his fair share of work, logging two passing touchdowns and a receiving touchdown, ironically thrown by Derrick Henry.
As shown by Ryan Tannehill, sometimes good things come to those who wait. Even though Tannehill had to suffer through being a member of many mediocre Dolphins teams, a serious knee injury, and being the backup quarterback, he still overcame all of these obstacles to establish himself as one of the NFL's top quarterbacks in just a half of a season.