Every year, members of the Baseball Writers Association of America (BBWAA for short) vote to decide who should be enshrined in the illustrious Baseball Hall of Fame. The hall, located in the small New York village of Cooperstown, requires potential members to receive at least 75 percent of the vote in order to get in. To be eligible to be on the ballot,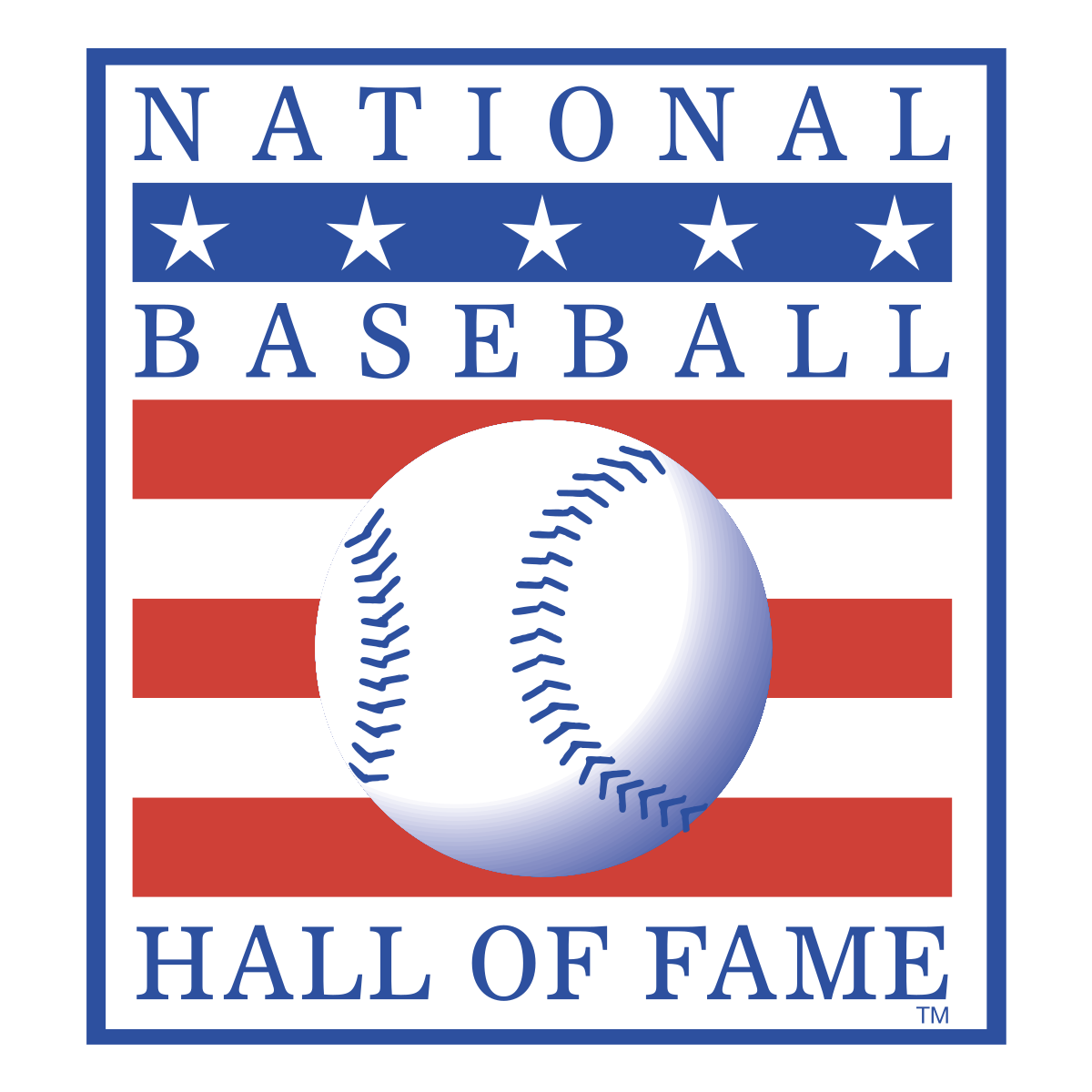 players must wait at least five years after their retirement and played at least ten seasons in the MLB. Also, players can not be on the ballot for more than ten years, and at no point can receive less than five percent of the vote. If either of those happen, that player will be removed from any future ballot. In 2020, the ballot will include 32 former players and the results will be announced on January 21st. Out of those 32 players, most will not receive the required 75 percent to be elected, and many will earn below five percent and fall off the ballot completely. However, there are five players on this years ballot who are deserving of a plaque in Cooperstown.
Derek Jeter
Jeter, one of the most iconic New York Yankees of all time, has had a storied career and life up to this point. Born in Pequannock New Jersey but raised in Kalamazoo Michigan, Jeter excelled at baseball from a young age. By his senior year of high school, Jeter was on the radar of many MLB teams, including the Yankees, who would draft him 6th overall in 1992. Only four years after being drafted, Jeter won the 1996 American League Rookie of the Year Award and helped the Yankees win the World Series that same year. Jeter and the Yankees would go onto win four more championships together, the latest in 2009. Jeter would also total 14 All Star Game appearances, five Gold Gloves (given to the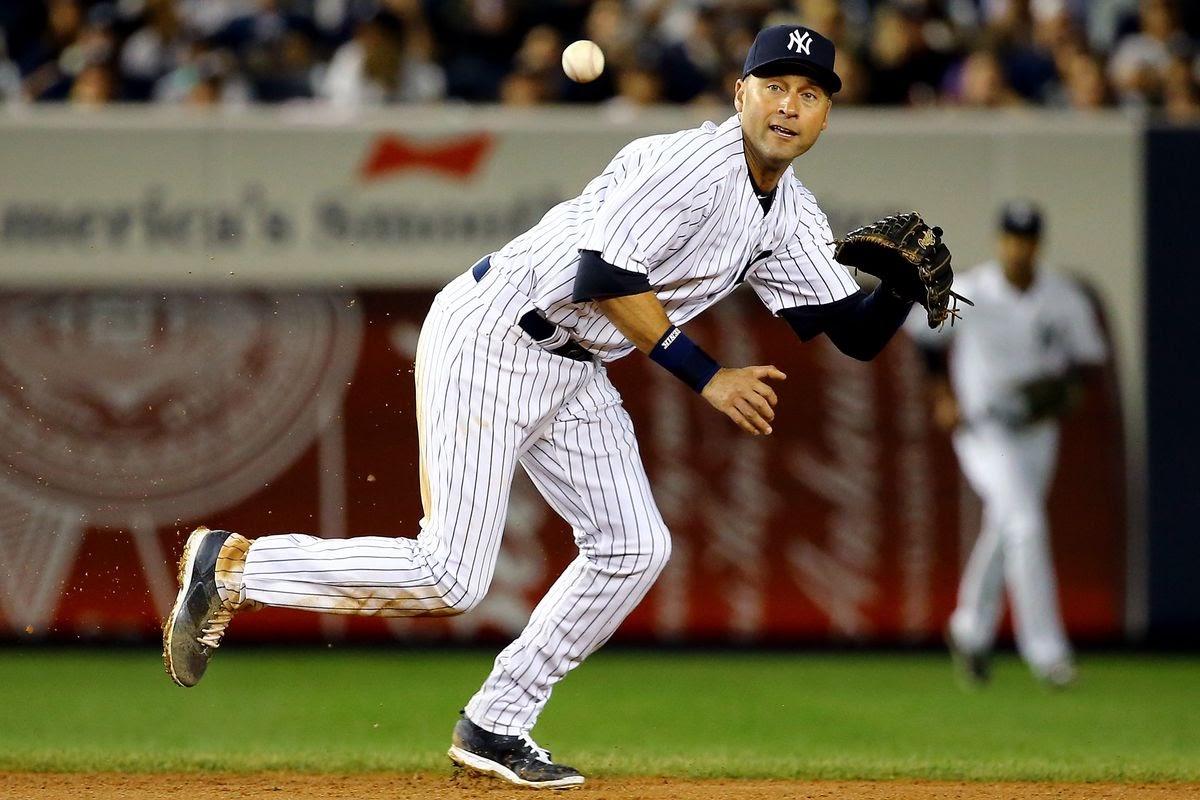 best fielder at each position in each league), five Silver Sluggers (given to the best hitter at each position in each league), and the 2000 World Series MVP. Even though he was not a great defender statistically, Jeter's clutch postseason fielding and hitting moments more than make up for it. His most famous playoff moment was when he hit a walk off homerun in game five of the 2001 World Series off of Arizona Diamondbacks' reliever Byung-Hyun Kim to keep the Yankees season alive. While the Yankees would eventually lose the series in seven games, the homerun offered a glimmer of hope for New York City, as the terrorist attacks of 9/11 had taken place just two months prior. The home run also gave Jeter the nickname "Mr. November", which would stick with him throughout his career. Today, Jeter is a husband, father, and a part owner of the Miami Marlins. 
Notable Accomplishments: 
3,465 career hits (6th all time)// Regular Season On Base Percentage of .377// Postseason On Base Percentage of .374// 260 Home Runs// 4,921 Total Bases // 14x All Star// 5x Gold Glove// 5x Silver Slugger// 1996 AL Rookie of the Year// 2000 World Series MVP //Spent entire career with the Yankees// 5x World Series Champion
Todd Helton
A former University of Tennessee attendee, Helton was drafted twice, once by the San Diego Padres in the second round of the 1992 MLB Draft, and the Colorado Rockies in the first round of the 1995 draft. Helton signed with the latter of the two, and made his MLB debut in 1997. However, his first full season did not come until 1998, where he would finish second in the National League Rookie of the Year voting. A few years later in 2000,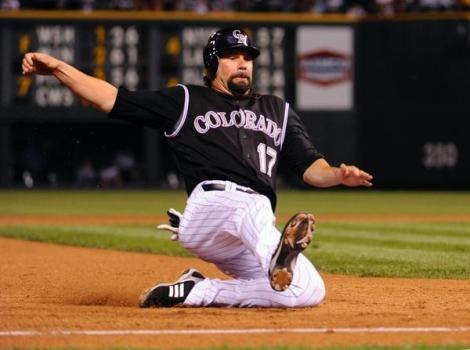 Helton's career began to take off, as he made his first All Star Game, won his first Silver Slugger, finished 5th in National League MVP voting, and hit for a career high 1.162 On Base plus Slugging Percentage (OPS), 405 total bases, and 147 RBIs. Helton would make four more All Star Games after that, all consecutively from 2001 to 2004, and received MVP votes each year. Helton also won his first Gold Glove award in 2001, and would win two more after that before his career ended. Like Jeter, Helton spent his whole career with one team, but unlike Jeter never found much postseason success. Helton would only appear in two playoffs, 2007 and 2009. Even though the Rockies won the NL Pennant in 2007, Helton hit no home runs and got on base sparsely. 
Notable Accomplishments: 
369 Home Runs// .414 On Base Percentage// .953 OPS// 2,519 hits// 4x Silver Slugger// 3x Gold Glove// 5x All Star// Spent entire career with the Rockies// 2007 National League Champion
Larry Walker
Walker, born in Canada and a former member of the now defunct Montreal Expos, enjoyed a very successful but under the radar career. From 1994 until the end of his career, Walker never had a season where he recorded an OPS below .880. In particular, Walker's 1997 season with the Colorado Rockies was the best of his career, as he won the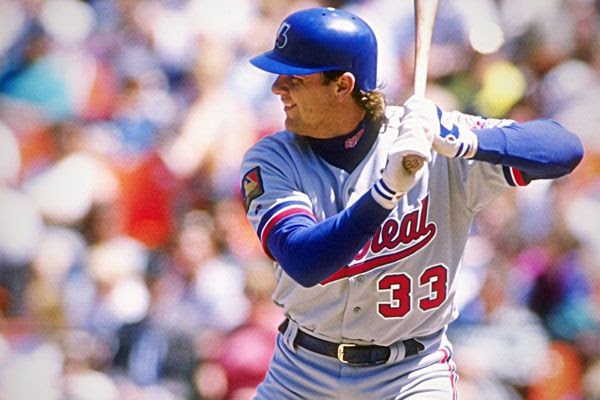 National League MVP, a Gold Glove, a Silver Slugger, and made the All-Star team. Along with the Expos and Rockies, Walker played for the St. Louis Cardinals towards the end of his career.. Walker led the National League in doubles, total bases, and home runs once, along with OPS two times throughout his career. Also, Walker was exceptional at stealing bases, registering a career high 33 in 1997 while only being caught eight times. Lastly, Walker was a phenomenal fielder, winning seven Gold Glove awards throughout his career, all while playing right field. 
Notable Accomplishments: 
.400 On Base Percentage// .965 OPS// 383 Home Runs// 2,160 Hits// 913 Walks// 5x All Star// 7x Gold Glove// 3x Silver Slugger// 1997 National League MVP
Roger Clemens
Nicknamed "Rocket", Roger Clemens had one of, if not the best pitching career out of any player in MLB history. Yet, that does not come without an asterisk. For years, Clemens has been  surrounded by the popular belief that he used performancing enhancing drugs, more commonly known as steroids, to help him train and ultimately perform better in games. Clemens has repeatedly denied these claims, even going as far as telling the US Congress that he did not take steroids. Nonetheless, Clemens still had a legendary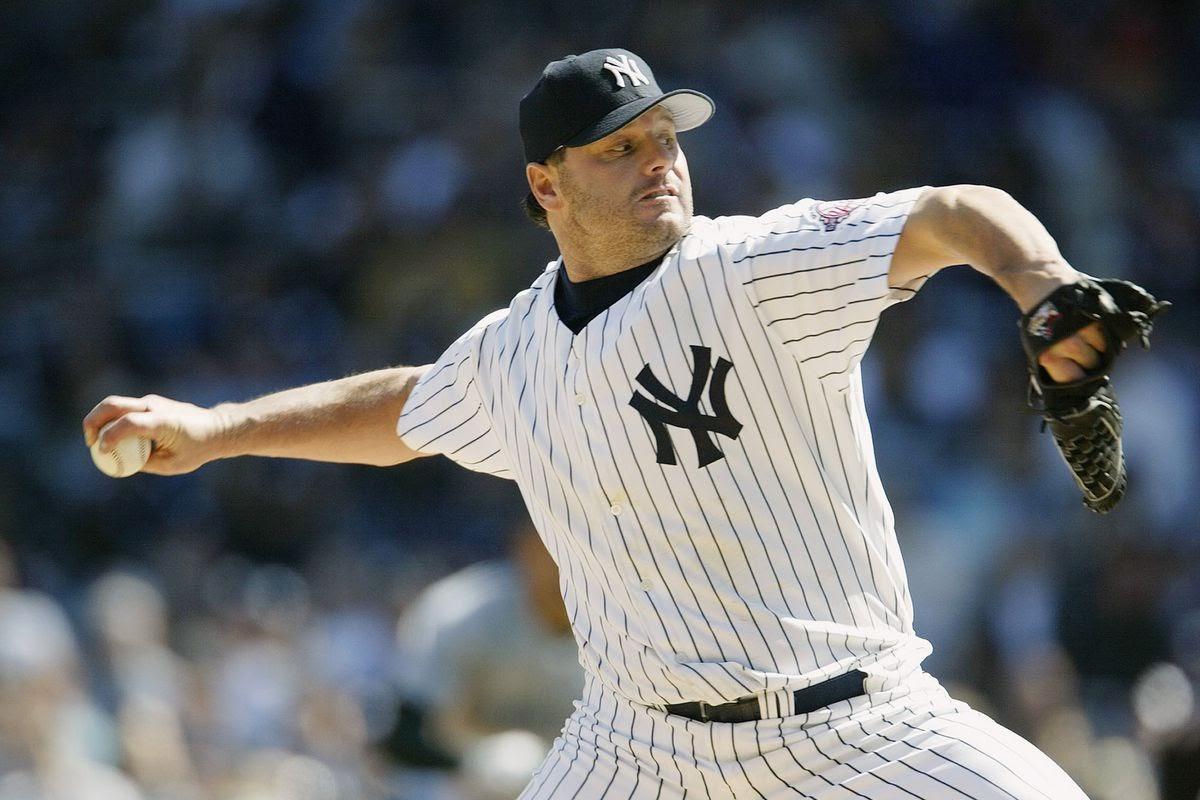 career, which began in 1984 with the Boston Red Sox. In Boston, Clemens would win his first three Cy Young Awards (given to the best pitcher in each league), made five All-Star teams, and led the American League in Earned Run Average (ERA) four times. After 13 years in Boston, Clemens moved onto the rival Toronto Blue Jays for two seasons, winning the Cy Young award and leading the American League in ERA in both of his seasons playing for the Blue Jays. He would switch teams again, this time going to the New York Yankees, and winning two more Cy Young Awards and the 1999 and 2000 World Series. Finally, Clemens would go back home and pitch for Houston Astros, winning his 7th and final Cy Young and leading the American League in ERA yet again at ages 41 and 42 respectively. 
Notable Accomplishments: 
3.12 ERA// 4,672 Strikeouts (3rd All-Time)// 118 Complete Games // 4,916.2 Innings Pitched// 46 Shutouts// 354 Wins (9th All-Time)// 7x Earned Run Average Leader// 5x Strikeout Leader// 11x All Star// 7x Cy Young (1st All-Time)// 1986 American League MVP// 2x Pitching Triple Crown// 2x World Series Champion
Barry Bonds 
Like Clemens, Bonds' legacy is surrounded by the suspicion of PED usage. However, even before his alleged use of PEDs, Bonds was still a great player, winning two MVPs with the Pittsburgh Pirates before joining the San Francisco Giants in 1993, when most media members and former players speculate that Bonds began using drugs. Nevertheless, Bonds put up numbers that rival other great hitters such as Babe Ruth, Ted Williams, and Lou Gehrig. By the end of his career, the Riverside California native had racked up seven MVP awards, the most ever, 12 Silver Sluggers, and eight Gold Gloves to go along with career statistics of 762 home runs and 73 home runs in a single season, both the most ever, and a lifetime OPS of 1.051. Bonds also had a staggering 2,558 walks and 688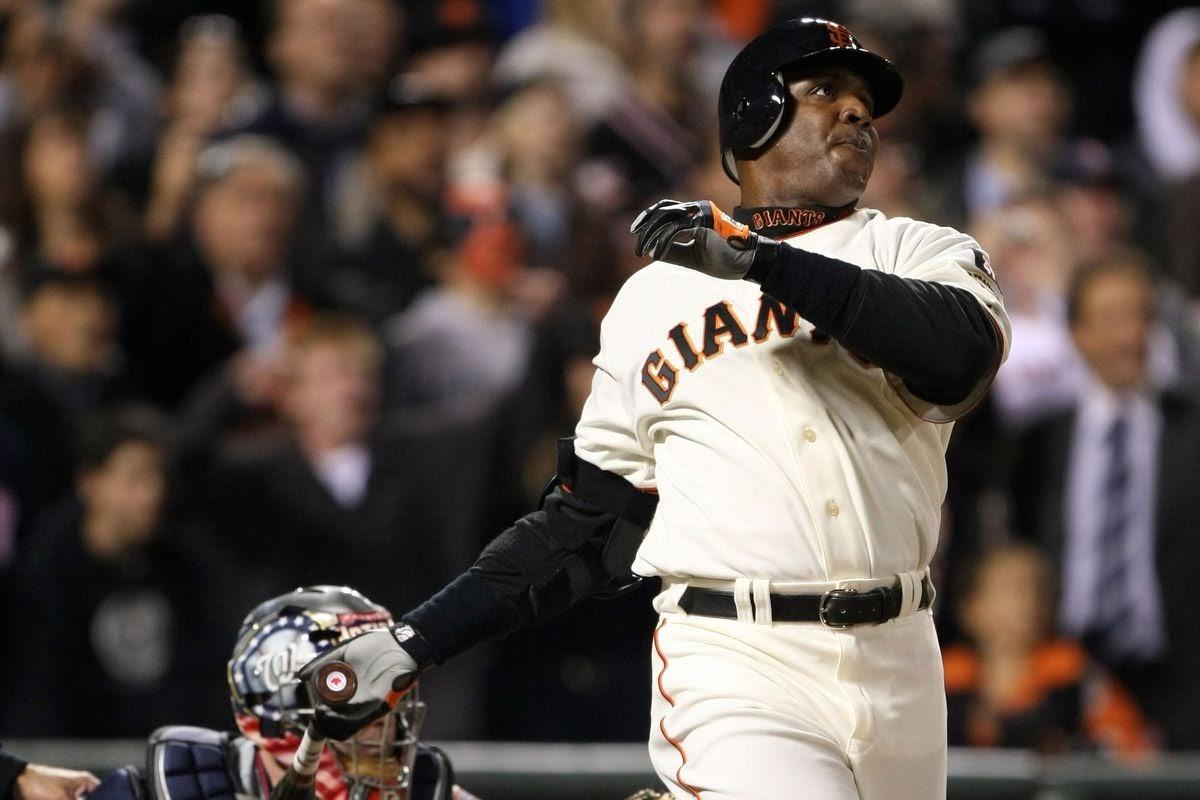 intentional walks, showing just how scared opposing pitchers were to face him. To add onto all of his fascinating statistics and accolades, Bonds is also partly responsible for saving Giants baseball in San Francisco. In 1993, Giants ownership was looking to move the team to Florida, in response to a lack of success and low attendance. However, they decided to give it one more shot and sign a big name player to attract more fans. That player ended up being Bonds, and he went above and beyond the expectations that Giants had set. Even though they did not enjoy much postseason success in the late 90s, management began to build a great team around Bonds, which included superstars like Jeff Kent and J.T. Snow. Bonds and the Giants would make the World Series in 2002, but lose to the Anaheim Angels in seven games. 2002 would be the closest Bonds would ever get to a World Series title, but his production remained constant. In 2007, the final season of Bonds' career, he would ride off into the sunset in one of the best ways possible. On August 7th, Bonds slugged career home run 756, breaking the long standing record of 755 set by Atlanta Braves legend Hank Aaron. Overall, Bonds is not only the greatest hitter of all time, but the best player in MLB history. 
Notable Accolades: 
762  Home Runs (1st All-Time)// 73 Home Runs in a single season (1st All-Time)// 2,558 Walks (1st All-Time)// 688 Intentional Walks (1st All-Time)// .444  On Base Percentage(6th All-Time)// .609 single season On Base Percentage (1st All-Time)// 1.051 OPS (4th All-Time)// 1.421 single season OPS (1st All-Time)// 2,986 Games Played (10th All-Time)// 2,227 Runs Scored (3rd All-Time)// 1,996 Runs Batted In (6th All-Time)// 2,935 Hits// 514 Stolen Bases// 14x All Star// 8x Gold Glove// 12x Silver Slugger// 7x MVP (1st All-Time)// 2002 NL Champion
Just Missed
Billy Wagner 
2.31 ERA// 0.998 WHIP// 422 Saves// 7x All Star// 1999 NL Reliever of the Year Award 
Paul Konerko
2,430 Hits// 439 Home Runs// .841 OPS// 6x All-Star// 2005 ALCS MVP// 2005 World Series Champion 
Cliff Lee
3.52 ERA// 1,824 Strikeouts// 2008 ERA Leader// 4x All-Star// 2008 AL Comeback Player of the Year// 2008 AL Cy Young winner// 2009 NL Champion// 2010 AL Champion 
Sammy Sosa 
2,408 Hits// 609 Home Runs// 234 Stolen Bases// .878 OPS// 7x All-Star// 6x Silver Slugger// 1998 NL MVP