The 2020 Golden Globes: All You Need To Know
 By: Emmanuelle Feria
 January marks the beginning of the New Year, as well as the beginning of Award season. It's always interesting to see what the critics and Hollywood have deemed as the greatest films of the year and seeing the fashion choices of the celebrities. The 2020 Golden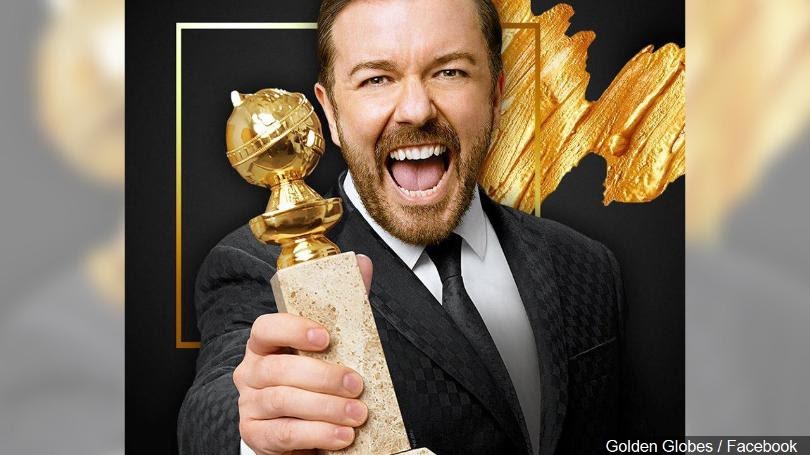 Globes kicked off the beginning of award season, hosted by British comedian Ricky Gervais. Gervais, who is no newcomer to the Golden Globes, hosted for his fifth time. In his monologue, he poked fun at Hollywood and its aristocratic and condescending nature, dropping several f-bombs in the process. 
The Golden Globes were especially interesting this year, as some of the acceptance speeches were very last minute and hilariously honest, as directors and actors confessed they had doubts about winning and drank a sip too much of alcohol prior to accepting the award. It was a nice reminder that in all their accomplishments and seeming perfection, actors and directors, in the end, are still human. 
In terms of the general categories, Quentin Tarantino's "Once Upon a Time in Hollywood" won Best Comedy and Sam Mendes' "1917" won Best Drama.  "Once Upon a Time in Hollywood" and "1917" won many other awards, including Best Director (Mendes), Best Screenplay (Tarantino), Best Supporting Actor (Brad Pitt, "Once Upon A Time in Hollywood"), among several others. "Missing Link" also won a Golden Globe for the category of Best Animated Motion Picture, and the TV Show "Chernobyl" won a globe for Best TV Limited Series. 
 The 2020 Golden Globes marked a historic moment in film history, particularly for Asian Americans involved in the film industry. The South Korean produced movie "Parasite" won an award for the category of Best Foreign Language Motion Picture, making it the first South Korean movie to win. Chinese American actress and lead in "The Farewell"–Awkwafina–won the Golden Globes for Best Actress, making her the first woman of Asian descent to win this award.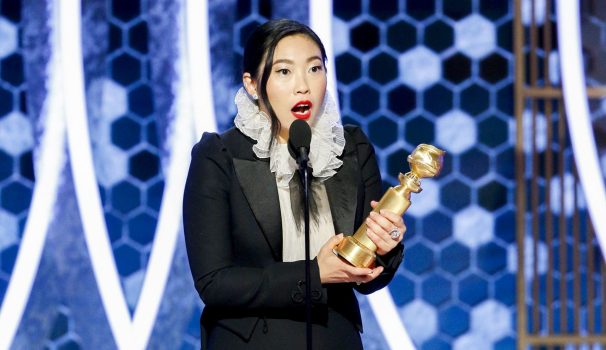 Other actresses that won awards include Renee Zellweger in "Judy" for Best Performance by an Actress in a Motion Picture, Laura Dern for Best Performance by an Actress in a Supporting Role for "Marriage Story," Joaquin Phoenix for Best Performance by an Actor in a Motion Picture Drama for "The Joker" and Taron Egerton from "Rocketman," who won Best Performance by an Actor in a Musical Motion Picture. In the acceptance speeches, actors and directors discussed topics ranging from mental health to feminism and active political and social involvement in areas that need it the most. They encouraged Hollywood to get their hands dirty and fight for causes that matter. 
Among all the categories of awards, musical components of movies cannot be overlooked. After all, music is what lends emotion to the actor's portrayal of a character, and musical soundtracks can make or break a movie. "The Joker" won an award for best musical score, composed by Hildur Gudnadottir, and the song from "Rocketman"–"I'm Gonna Love Me Again" by Elton John and Bernin Taupin– won best original song. Elton John–the "Rocketman" himself –was there and accepted the best song award, along with his on-screen version, Taron Egerton. 
Several seasoned actors and television figures were honored this year as well. Ellen DeGeneres was honored and given the Carol Burnett Award for the lasting legacy she left as a TV show host. In Kate McKinnon's speech, she discussed her experience as a lesbian and how Ellen DeGeneres affected her and was her role model while growing up. 
Tom Hanks was also honored through a highlight montage of his iconic roles and for the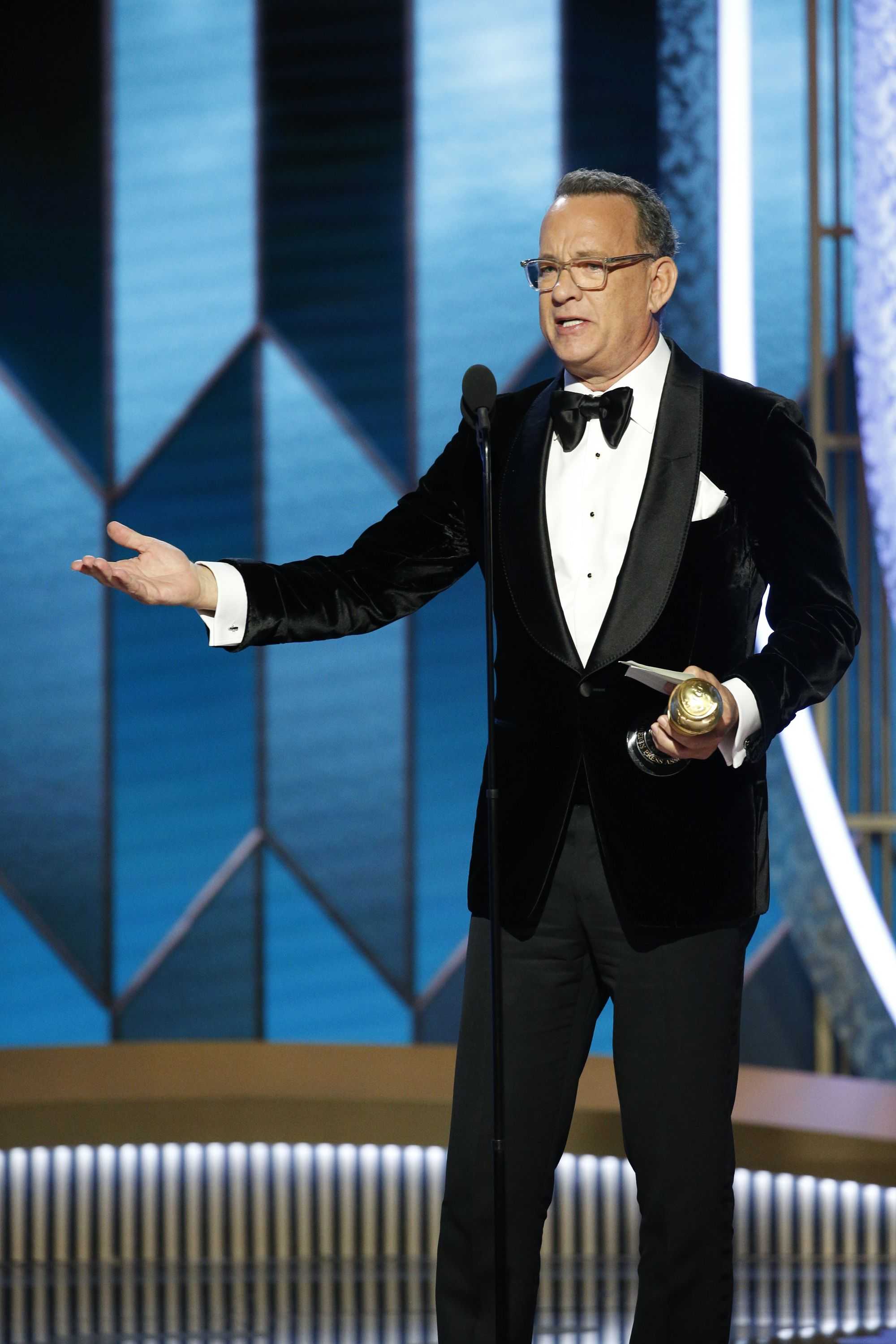 recounting of the amazing legacy he has left on Hollywood and on many others through his films, accepting the Cecil B. DeMille lifetime achievement award. In his emotional acceptance speech, Hanks thanked everyone who helped him along the way and gave heartfelt advice to young actors. 
While I enjoyed watching the Golden Globes, I found it somewhat disappointing that the movie "Jojo Rabbit" was nominated for multiple categories, including Best Picture and Best Supporting and Lead Actors, but did not win any awards. After all of the hard work and wit that Taika Waititi, the director, and the actors infused into the movie, it was surprising that the actors and director went home empty-handed. However, a nomination for a Golden Globe is a win in itself, and many of the movies that were nominated were equally impactful and ground-breaking as the winning ones. 
   It's incredible how far we have come in cinematic history, in terms of representing more minorities, LGBTQ+ people, and people with mental illness. It seems that Hollywood has great movies and shows  in store for us this year, and I look forward to seeing what novel stories and concepts writers and directors will come up with to feed our insatiable appetite for stories.