On Wednesday, December 18th, the House of Representatives voted for President Trump's impeachment. This made him the third President in our nation's history to be impeached and face removal. The vote for the two proposed articles of impeachment fell along party lines, with the Democratic majority getting the articles passed in the House of Representatives. 
The two charges were for abuse of power and obstruction of Congress. The charge for abuse of power originated from Trump's alleged attempt to extort Ukraine into interfering with the United States Presidential election using his governmental power. This article of impeachment passed 230 to 197, with only Democrats voting for, and two Democrats and all Republicans voting against. The charge for obstruction of the congress was levied for, as described by the House Judiciary Committee report, "the unprecedented, categorical and indiscriminate defiance of subpoenas." This article of impeachment also passed with a vote of 229 to 198. In response to his impeachment, President Donald Trump tweeted "THIS IS AN ASSAULT ON AMERICA, AND AN ASSAULT ON THE REPUBLICAN PARTY!!!!"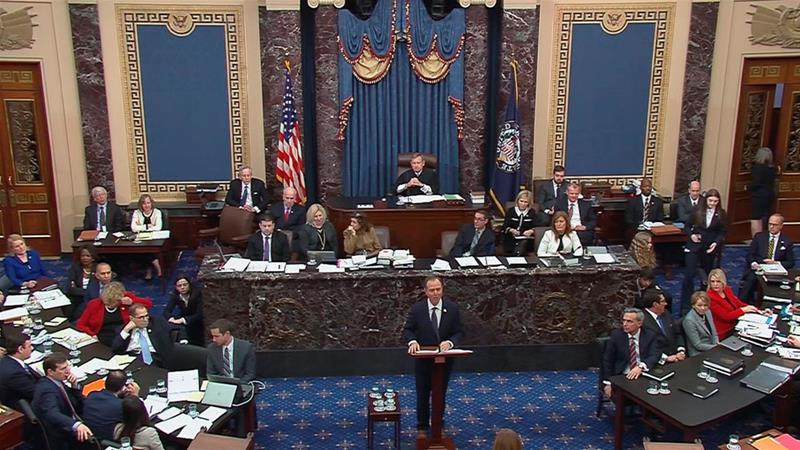 On Wednesday, January 15th, the House of Representatives voted to send the articles of impeachment to the Senate, beginning the impeachment trial. Nancy Pelosi, Speaker of the House, chose to delay sending the articles of impeachment to the Senate after they were passed. Pelosi argued that waiting to send the articles will ensure a fair trial. On the 7th of January, Pelosi wrote that there would be a delay until Republicans publish their rules for the trial so "we can see the arena in which we will be participating." Pelosi faced criticism from Republicans as well as Democrats for the delay. Senator Dianne Feinstein, a Democrat, commented, "the longer it goes on, the less urgent it becomes," but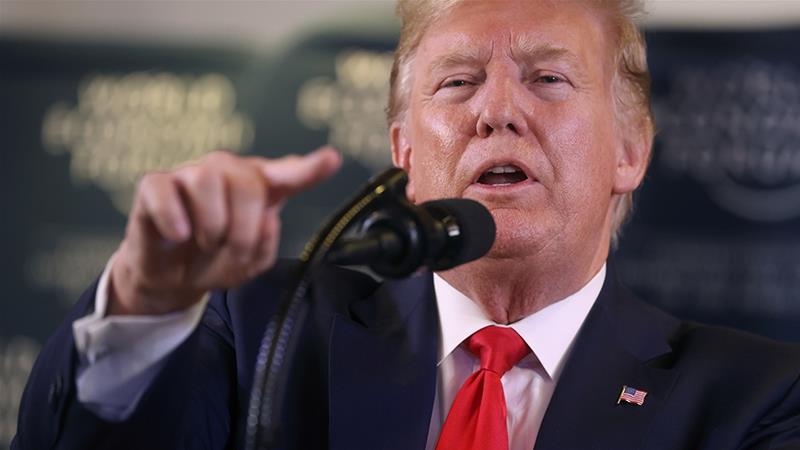 later took back her comment. Donald Trump attacked Pelosi's delay tweeting, "Pelosi feels her phony impeachment HOAX is so pathetic she is afraid to present it to the Senate."
On Wednesday, January 15th at 5 PM EST, the articles of impeachment were finalized with an engrossment ceremony, which produced a final and official copy of the articles, and officially delivered to the House. Following the ceremony, Pelosi and the impeachment managers walked the engrossed articles over to the Senate. 
More information is to follow on the historic Trump impeachment as the Senate trial begins, which is projected to be in late January. 
Sources
https://www.bbc.com/news/world-us-canada-51042196
https://www.nytimes.com/live/2020/trump-impeachment-01-15/senators-wont-be-able-to-check-their-iphones-or-talk-among-themselves-during-the-trial#live-blog-list
https://www.usatoday.com/story/news/politics/2019/12/10/impeachment-obstructing-congress-hard-trump-rebut/4385667002/
https://twitter.com/realDonaldTrump/status/1207694073634705414