Rian Johnson's "Knives Out" is a wildly fun and charismatic whodunit that displays a visually stimulating world of mystery and dry comedy at its finest. The large ensemble makes it harder to determine who killed the wealthy mystery writer Harlan Thrombey. This film is an enjoyable experience for all, and the kooky nuisances will have the audience in stitches and filled with awe. "Knives Out" is the best whodunit film since Lynn's "Clue," and Johnson cleverly uses this mystery genre as a platform to talk about social inequality and class distinctions in American society.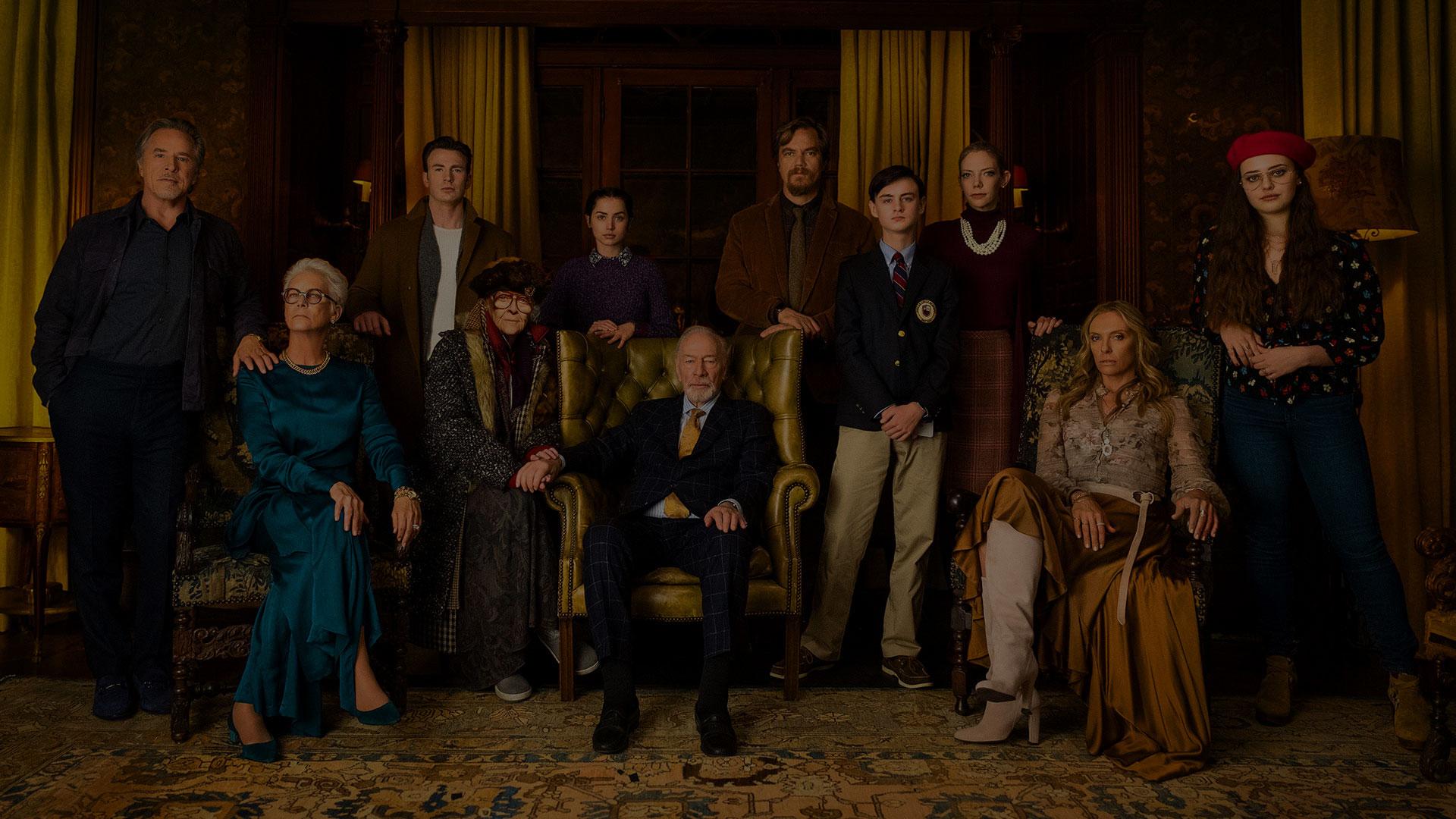 The case of Harlan Thrombey would've been ruled as a suicide if it had not been for Daniel Craig's character Detective Benoit Blanc. The Thrombey estate remains under investigation, and the over the top southern Detective Blanc rounds up the toxic Thromeby family and caregiver Marta (Ana De Armas) in order to unearth the killer. Very early on into the film Johnson reveals one truth to this story, but beware audience don't close the book just yet. Johnson's fresh take on this classic murder mystery structure will leave you marvelling at the genius of his film.
At first glance, "Knives Out" seems to be centered on the murder of Harlan (Chrisopher Plumber), but the basis of this film is the monstrous family dynamic of the Thrombeys. In fact, the film opens with a head-on conversation with each of the family members. Harlan's daughter Linda (Jamie Lee Curtis) is a self-made businesswoman married to Richard (Don Johnson) who mooches off of her success. Together, they had a son named Ransom (Chris Evans) who is the degenerate of the family without a job or education and lives off his grandpa's money. Harlan's son Walt (Michael Shannon) is in charge of publishing his father's novels. Harlan's daughter-in-law Joni (Toni Collette) is a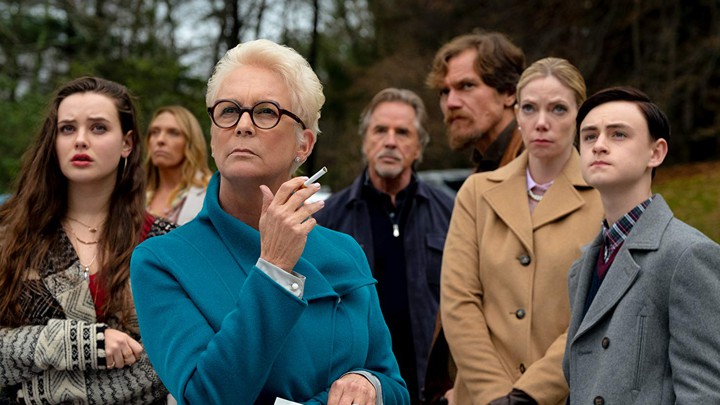 proponent of self-help and uses Harlan's money to pay for her daughter Meg's (Katherine Langford) college. Each family member takes advantage of Harlan's wealth, and they would do anything to keep the possession of their material things. In fact, a big fantastic twist is revealed at the will reading of Harlan, and the true colors of each family member shines through their already venomous personalities. Lastly, Marta Cabrera (Ana de Armas) is Harlan's best friend and paid caretaker that gives him medicine daily. Marta's mother is an illegal immigrant, and she takes care of Harlan to pay the bills for her low-income household.
This star studded cast gets people into their seats, but they leave with an adorned admiration for the up-and-comer Ana de Armas. Armas's brilliant performance makes every viewer feel connected to Marta. The audience empathizes with her even when they don't want to because she is lovable and comes into her own despite the circumstances. Daniel Craig also brought Detective Blanc to life–southern drawl and all. Craig masterfully plays this character with the gravitas of a ballet dancer. He delivers the funniest lines of this film, and he keeps the audience on their toes never knowing what this wild card has in store. Also, Chris Evan's charismatic performance as Ransom combines the best of both worlds giving the audience someone to love and hate. 
The true artistry of "Knives Out" is its ability to intertwine today's issues with a funny murder mystery. Johnson comments on social inequality immigrants face in America which is ever prevalent with Trump's strict immigration policy. Throughout the film, Marta consistently deals with prejudice from this family who often states they can never remember what country she is originally from. The Thrombeys claim they support and love her as if she were their own blood, but they are not willing to put their money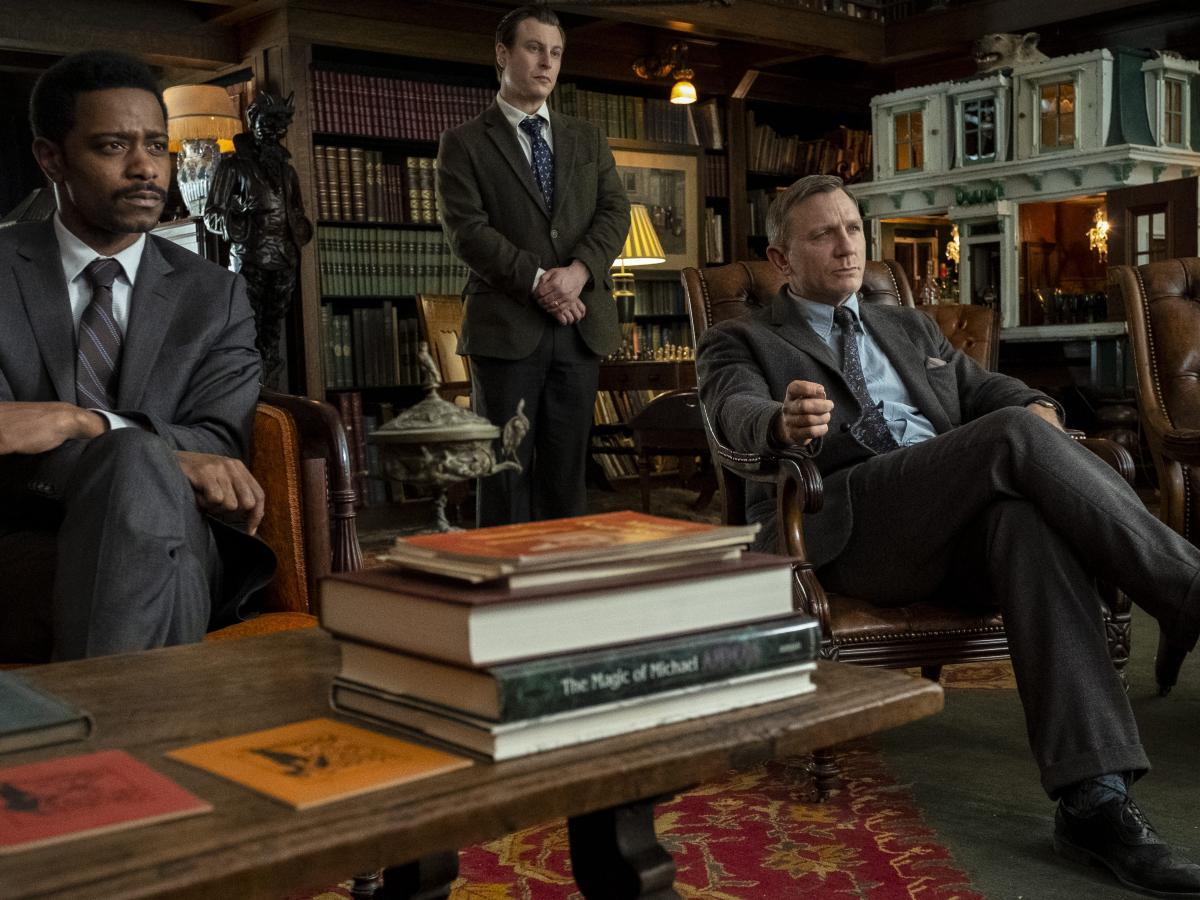 where their mouth is. The facade of this "enlightened" family is unveiled by the many conversations on how they would make America great again, and by how they treat Marta as a maid even though they insist she is a member of the family. Johnson also uses the Thrombeys' disgusting egos and wealth to display class distinctions in America. The privilege of this family is sickening compared to the genuine and good-natured Marta who works hard to stay above the poverty line. Marta shines the brightest of all in this film. Her lens is not only important to the storyline, but it is also important to the film industry today because unfortunately minorities are often overshadowed in major motion pictures. 
The film's ending really made me fall in love with this already spectacular story. The biggest twist of all is revealed in the most gorgeous and dramatic fashion that made me hang on to every line. The intense confrontation of the killer, mixed with the satisfying final scene overwhelmed me with laughter and a sense of pride. "Knives Out" is a modern political twist on classic whodunit that leaves you wanting more, and takes a triumphant stab at the back of old Hollywood.