"Frozen II" Review
"Frozen II" recently blew into theatres, earning $742 million at the global box office in its first two weeks. The sequel, an undeniable success, revisits Elsa and her powers. A voice is calling to the queen of Arendelle, and threatening her kingdom in an attempt to expose the truth. Joined by Anna and the gang, Elsa must embark on an existential, as well as magical, journey in order to make things right. 
After six years, many fans of all ages were curious to see what the characters were up to. The movie opens with Elsa and Anna as children. We get an insight on their parent's past and eventually see what Arendelle is like following the first "Frozen." The gates of the castle remain open and Elsa is finally accepted for who she is and what she is capable of. Despite this, there are many challenges which lie ahead for our main characters: Anna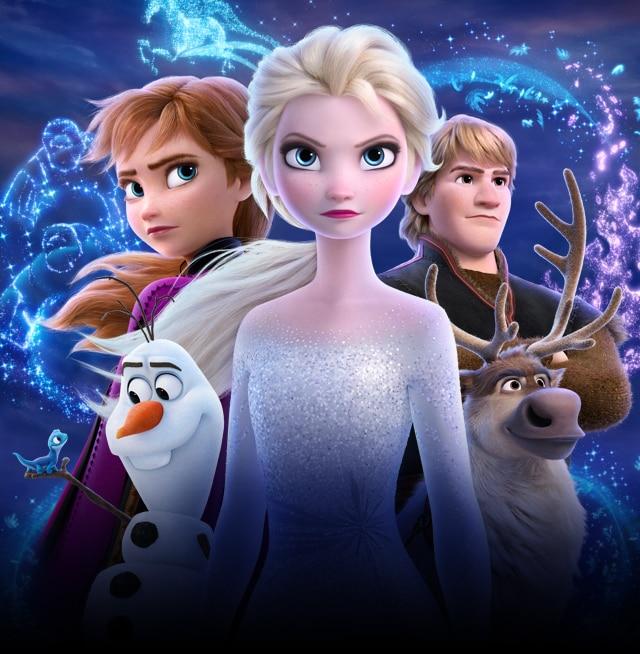 (Kristen Bell), Elsa (Idina Menzel), Kristoff (Jonathan Groff) and Olaf (Josh Gad). During the course of the movie, it becomes evident that there is no standard disney movie villain, as Prince Hans had been during the first part. Rather, fear of change is what seems to be getting to each character and influencing their actions. Growing and maturing is a recurring theme throughout the film.  This was smart of the writers, as kids who were the target age group for "Frozen" are now young men and women. They knew their audiences and made different aspects of the movie directed towards different age groups. The characters have to learn to embrace change, both good and bad. They must adapt in order to move on to new stages of life.
The film also deals with other topics such as the evils of colonialism, environmental impacts caused by people, sisterhood, family, and grief. The movie depicts human greed and how giving into it can become detrimental. "Frozen II" is also very much about family and how different each can look. The film depicts Elsa, Anna, and their parents' relationship as healthy, supportive and loving. After losing this and being isolated, both siblings are able to make a family of their own; unconventional yet just as valuable. There is also talk of loss and dealing with the death of loved ones, how a person must navigate through life after it has been changed due to loss.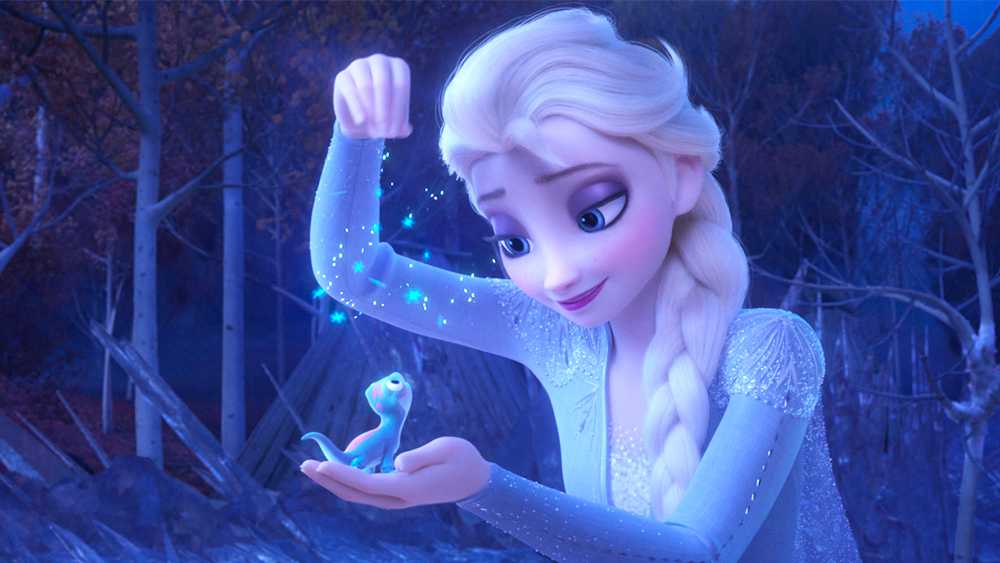 Throughout the movie, Kristoff attempts to propose to Anna. His failed tries were humorous, although the romantic storyline definitely came off as forced at some points. In these scenes, both characters seemed almost out of character. Despite this, Kristoff's 80's style power ballad "Lost In the Woods" was amusing and led to a great message for young boys watching who are taught by society to repress certain emotions. Kristoff's scenes mostly revolved around his romantic troubles, which was refreshing for a man in a Disney film. His scenes were well balanced, not overwhelming the main plot which focused on Elsa and Anna, so I guess we'll just have to "let it go." 
The film was beautifully animated. Watching it from my chair in the movie theatre felt like magic. All children watching were definitely drawn to the screen and entranced by the colors and the cute lizard which Elsa is able to soothe. The music was powerful and extremely catchy. Especially powerful, was "The Next Right Thing." Bell's performance was simply beautiful and heartbreaking yet hopeful. The lyrics and portrayal were incredibly authentic and raw. 
During Elsa's rising from the ashes moment, she sings Show Yourself. The moment  is climatic and inexplicably potent. Elsa is finally able to "confront participating in the world with her gift, not just being expected for it" (Jennifer Lee, Writer). In other words, every song on the album is a bop. I would recommend anyone with younger brothers or sisters to go see this movie!