"This Is Us" Season 4 Premiere Review
(This review contains spoilers!)
After a long 5 month wait, NBC's "This Is Us" has finally returned for its fourth season. Last season's finale left viewers with questions mainly about: Rebecca's future, Kevin's direction in life, baby Jack, and Nicky becoming involved with the Pearson family. However, the promos for this new season were filled with new faces, leaving fans confused and asking more questions than before.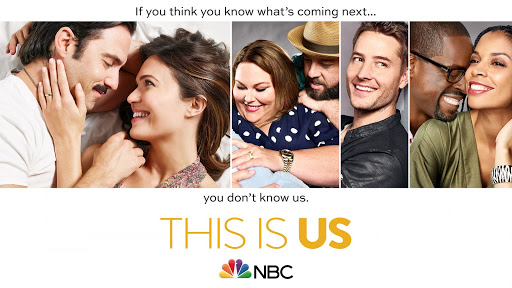 The episode began with Jack and Rebecca returning from a road trip to Los Angeles, talking about how strangers come into one's life and become extremely important. Then, the storyline shifts, and instead of revisiting other known characters, we are met with three new characters: a military soldier named Cassidy (Jennifer Morrison), a teenaged father named Malik (Asante Blackk), and a partially blind man whose name is withheld at first (Blake Stadnik).
Cassidy's storyline parallels to Jack's time in Vietnam, except she serves in Afghanistan. We see her struggling to stay in contact with her husband and son, as she feels like she is missing out on important moments in her son's life. She grapples with the fact that women and children were killed, and that their families were repaid $1,200 for each person's death. Cassidy suffers from PTSD once she returns to the United States, as she constantly has flashbacks about her time in Afghanistan. She goes to VA meeting, confessing how she feels, when suddenly a chair broke through a window, thrown by none other than Nicky Pearson.
Malik's storyline was something completely new to "This Is Us," as we find out he is a teen father living with his parents, trying to support his daughter. Malik struggles with the idea of being a father and not wasting his teenage years. He attempts to get involved in the drug trade, as he realizes that he cannot support his daughter with the salary he makes working at his father's auto shop. Luckily, his father saves him from this fate and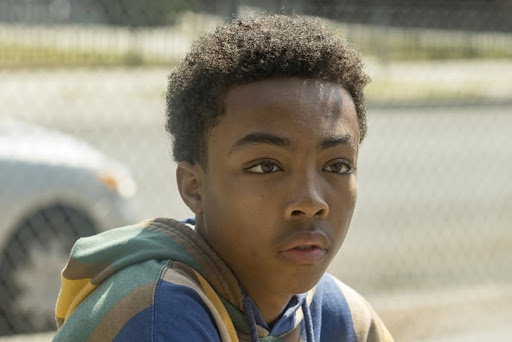 allows him to understand that he's still young enough to remain young and live his life with his friends. The story becomes complete once he goes to a friend's barbeque where he meets Deja, Randall's adopted daughter.
The unnamed blind man's storyline was my personal favorite, as his was extremely sweet. He was introduced initially as a normal man, as he woke up hungover and began to make breakfast for himself and his dog. But, once he dropped his plate of food, he is revealed to be blind, as he couldn't see where the broken pieces were. He goes off to a diner, where he meets a waitress named Lucy. We watch their love story unfold, as they become engaged and are expecting a daughter. The man also is an ambitious musician, using touch and sound to help him write music. The episode then jumped to Kate and Toby finding out that their infant son, Jack, is blind, allowing the puzzle pieces to fit. By the end of the episode, the blind man goes out on a stage, introduced as "Jack Damon".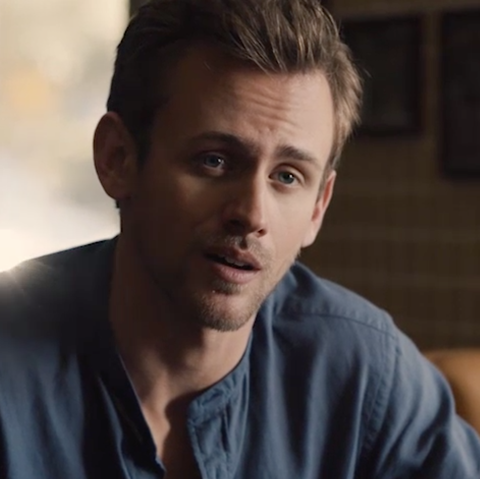 Jack and Rebecca also had their moments in the episode, as the show would not be "This Is Us" without them. Jack agrees to meet Rebecca's parents at a country club, where they are already furious at him for taking their daughter to the other side of the country without their approval. But Jack is insistent on proving himself to Rebecca's parents, as he knows their relationship is something special. However, Rebecca's parents don't make it easy, as they keep mentioning Vietnam, money, politics, and more controversial talking points. Jack answers their questions, revealing why Vietnam was so difficult, especially with the (apparent) loss of his brother, and the fact that his family life was never the best. Rebecca's dad doesn't approve of Jack, though, and tells him to his face that he wants more than what Jack has to offer for his daughter. But he promised that he would remain in Rebecca's life, no matter what.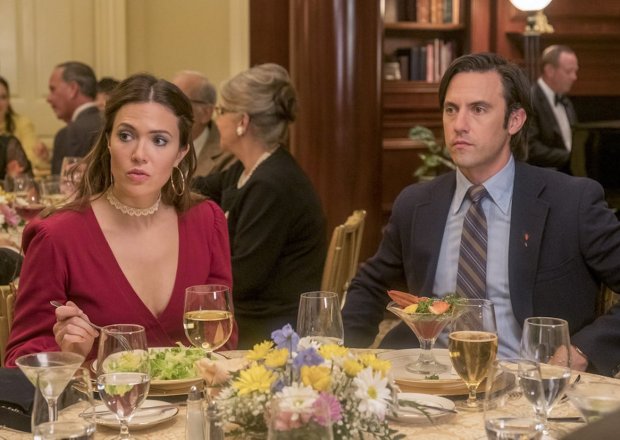 Overall, this episode was extremely intriguing with the new storylines and reminded me a lot of the show's pilot, as the viewers had all these different characters that they knew were connected in a way. It kept me wondering how each new character was connected to the characters we already know and love. However, it was strange for the episode not to be solely centered on the Big Three's birthday, as the first episode of each season usually is. But, I enjoyed the episode and am excited to see what the rest of the season has to offer.