Caldwell Boys Soccer Expecting a Successful Season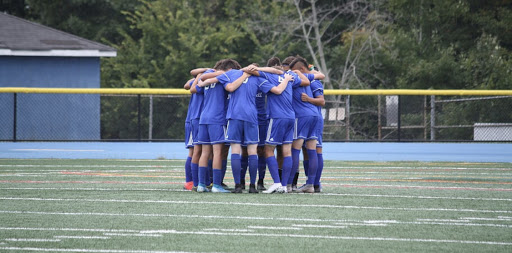 The Caldwell Boys Soccer team is currently 8-4 in arguably the toughest conference (SEC) in the state. The Chiefs lost their first game to a strong Verona side 7-1. Although this scoreline looked atrocious, this game sparked a fire for the Caldwell Soccer team. Since then, the Chiefs have been playing like they have a chip on their shoulder. The team has won a conference championship (Liberty Division) after beating Irvington, Newark Academy, Columbia, Livingston, West Essex and Nutley; all of these being conference games.
The Chiefs are led by seniors, Frankie Crocco, Sam Mulick, Ethan Layton, Carson Filion and Jaden Pezzolla. When speaking about the team and its season, Senior Captain Ethan Layton said, "I think this team is special compared to other years because we have three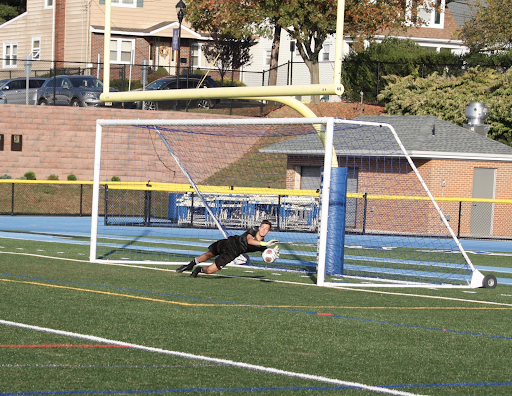 captains instead of one or two. With three, there is more motivation in practices and games to work harder and stay focused. I also think this team is special because of the amount of seniors we have. Even though they all can't be captains, the leadership and experience benefits the younger players."  

Hoping for a run in the state tournament,  Senior Captain Sam Mulick said, "This season in terms of soccer I want to make a run into both the state and county tournaments and even win both competitions. On a personal note, I know everyone on this team wants a rematch with Hackettstown in the state tournament and I really hope that can happen. In terms of the team, my goal is that we all bond and become close friends on and off the field. I hope the younger players can learn from the captains and seniors, and be inspired to show the same level of leadership and commitment when they are seniors." 
Head Coach Alan Branigan is a seasoned veteran when it comes to coaching. Coach Branigan, being his 15th year of coaching stated, "We didn't expect to start the season off with such a bad loss to Verona. All indications according to our pre-season suggested we would roll right along and win the first game. The team has made significant improvement since that game, with incrementally positive steps as individuals and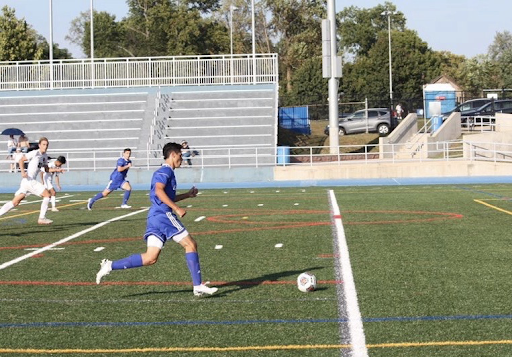 collectively as a team. It shows that the team was willing to work hard in the training sessions and make the necessary changes to turn the season around. Once our captains accepted more responsibility, they were able to bring the rest of the team along. I think the team is in a good place right now, but we need to keep getting better." Coach Branigan and the Chiefs are looking to make a deep state run. 
The Boys Soccer team is off to a great start after winning a conference title. The team has shown great improvement from the first game by winning games that, on paper, they technically should not be winning. This year's team is very enjoyable to watch due to their skills, work ethic and fast style of play. The boys varsity soccer team has the potential to bring a sectional title to Caldwell for the first time in history.