In the modern era, professional sports and athletics themselves, have grown to be one of the American public's favorite pastimes. Whether it be Sunday Night Football, March Madness, or the World Series,  millions of Americans are making excuses to watch or participate in the activity themselves. In my experience, I have grown up with a father and brother that aggressively binge these events. I have noticed their behaviors, yet I was not quick to adapt to these traditions and patterns. However, throughout my adolescence I grew more and more out of touch with these practices concerning professional sporting events and popular sporting activities,  and more and more in love with the individual game of tennis. I started my tennis journey when I was a mere five years old. I was brought to Grover Cleveland park one summer morning to hit a few balls with my mother's friend. That morning I was able to be in control. At only five years old, this was a stunning revelation, I was able to control something of my own in such a complex sport. At this age, I had researched and attempted every sport and clinic I could. I hesitantly participated in youth soccer, basketball, lacrosse, softball, cheerleading,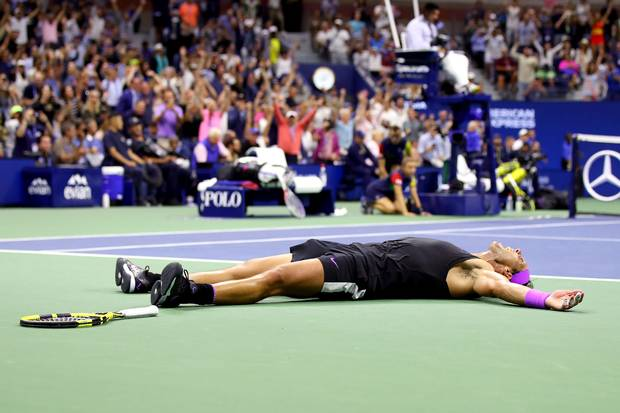 dance, etc. In all these instances, I could not seem more disinterested and miserable with the logistics of the aforementioned activities. I continuously found aspects of these activities that annoyed or bothered me. I found myself bored with the game itself, whether I was playing basketball myself, or watching a professional level game on television with my enthusiastic, Cavaliers fan, brother, I was completely and utterly indifferent to the outcomes of either game. These behaviors may be attributed to my need for independence at my age, but as I grew and evolved as an athlete, I only saw one sport as worth my time: tennis.
Moreover, as time went on, I immersed myself in tennis completely, with no other distractions from alternative athletics. I began to learn why I felt special and unique at a young age for participating in this sport– hardly any of my friends were playing it! In reality, tennis is usually ranked the fourth most popular sport in the world concerning playership and its estimated one billion fans (Sawe). However, I saw that amongst my peers I was a part of a small group of those teenagers that were serious about the sport of tennis when entering high school. I began to see how differently the sport of tennis was treated compared to other activities. In high school I honestly accepted the fact that it seemed to be a little unpopular at times with open arms. I felt that it set me and my teammates apart from the crowd; I saw this situation as a triumphant feat that we were able to master something others have never even thought about attempting. Yet, I would find out as I became more and more passionate about the sport that this unpopularity was due to misconceptions that were held by my peers. In retrospect, tennis is a game that is played with the help of tennis racquet and the objective to beat your opponent through a series of points that consist of varied shots. The game at an amateur level can be seen as just effortlessly getting the ball over the net, and thus, the simple objective is achieved whenever someone makes a mistake. In my experience, avidly watching and playing tennis for over twelve years, I continuously learn more and more about the complex sport. As I have grown as a tennis player, I have seen the game as more influenced by technique and strategy, whether it be with the use of topspin, sidespin, backspin, ball placement, footwork, etc. To this day, I am still learning more about tennis and the expertise that advanced and professional players utilize to play. Thus, further branching off from the more popular one dimensional concept that non tennis players/fans may share. 
In my own experience, these misconceptions and misunderstandings of tennis itself have continued to appear and reappear in my daily routine in school.  With all of this confusion, I expect the same run of the mill comments about either the urban myths of the sport, or the usual teases that spur from the idea of the simplicity of the sport, such as "Do you grunt when you play?" "I could totally beat you!" "Tennis is easy," and "Tennis is hardly a sport."  Due to these questions, statements, and taunts consistently increasing, I found myself more annoyed with this unexplainable distaste for my favorite activity. This annoyance came to my head this fall when I sprained my ankle while running up for an approach shot in a singles match. While running up for a forehand, hoping to put it away in the left corner near the left singles sideline, I was trying to turn and set up my feet for the shot, however, while doing so my ankle drastically buckled outside then back in, causing me to double over in pain.  I was told that my ankle was sprained and from the small misstep I would have to be on crutches for a few days, and that it was imperative for me to avoid putting weight on the ankle altogether for even longer. Furthermore, I would be disallowed from playing tennis for around three weeks to prevent aggravating the sprain. In all fairness, I have rolled my ankle numerous times, nonchalantly while practicing or playing, as it is a common acute injury to occur in the game of tennis, due to the constant moving, and stopping and starting motion needed to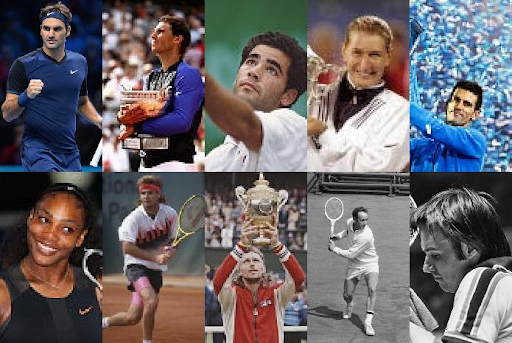 play the game. However, this injury was unlike others in the past, my ankle was swollen for several days and at the same time I could not put weight on it like normal. I had come to school the next day after the incident and was immediately bombarded with questions about the cause of my state. At first, I expected a bit of surprise from the injury, as I have never been out for a long term injury from tennis before.  Nonetheless, I could have never predicted the confused and somewhat, condescending feedback I received after explaining to others that I was playing tennis when this incident occurred. Specifically, in one instance, I was asked in front of my class if I was a soccer player and if that was the cause of my sprain. When I corrected the person questioning me, that I was playing in a tennis tournament when the injury took place, they were astonished, dumbfounded, completely jolted by this revelation. Moreover, my injury and situation alone, did not fit into their original vision of tennis, a sensitive, easy objective. They could not even stomach that while playing such a "simple" game as tennis, that anyone could be wounding from the sport in any sense of the word. At this rate, I was exhausted with the stereotypes and misconceptions about one of my passions that I continually had to endure.  I had already figured out from my peers that they believed tennis was not as cut-throat as other activities, as they continued to assume that I was over exaggerating, and that my ankle had just "turned when I was running. I could not believe the assumptions that had come my way. 
Furthermore, fellow young journalist and former Penn State University student, Egor Ivanov agrees that these misconceptions are unnecessary when he states, "In our modern American society tennis players are often referred to as sissies, and tennis is known as a girls' sport in general. Many Americans idolize the 300 pound, muscular, professional football players, or the 6'9" basketball players, but no one ever acknowledges tennis players and the game of tennis" (Ivanov).  Coinciding with Ivanov's point I continued to notice how overlooked tennis was in modern sports media when it came to intensity. Specifically, in America, the support for tennis has decreased greatly from the start of the Open Era (the time period when most professional players or amateurs could participate in world-class tournaments, after 1968). I saw this more when I decided to read, eight time Grand Slam Winner and former World Number One, retired tennis player Andre Agassi's autobiography, Open. I had picked up the book while injured to try and keep myself busy with another form of tennis participation that did not involve actually playing. Originally, I was not a big fan of Agassi. However, the more I read his provoking story, the more I wanted to learn more about him. With this book, I was able to get inside information about life on the ATP (Association of Tennis Professionals) tour. I learned about the real trials and tribulations that come with professional tennis. For instance in his first chapter, Agassi recounts one of his last professional matches, his second round battle against Cyriot player, Marcos Baghdatis in the 2006 U.S. Open. After Agassi's five set match win he describes his feelings afterwards, "By the time I reach the locker room I'm unable to walk. I'm unable to stand. I'm sinking to the floor" (Agassi 24). Throughout his tell-all book, Agassi recounts the numerous injuries and the negative effects that his body has endured from tennis. With these anecdotes, I was able to see the more serious and intense aspects of tennis. Strangely, these narratives had calmed me down about my own injury, making it seem like it may not be the end of my competitive tennis career. Consequently, while reading Open, I was able to learn more about myself and the thing that I love the most. 
Accordingly, while reading Open I wished to educate and try to inspire others to see tennis in a different light. I am tired of the connotation that tennis has in our school and the media today,  this view that Egor Ivanov explains in his article, "Tennis: The World's Most Underrated Sport," "People tend to believe that tennis is nothing more than tapping a ball back and forth over a net until one person misses" (Ivanov).  As a devoted tennis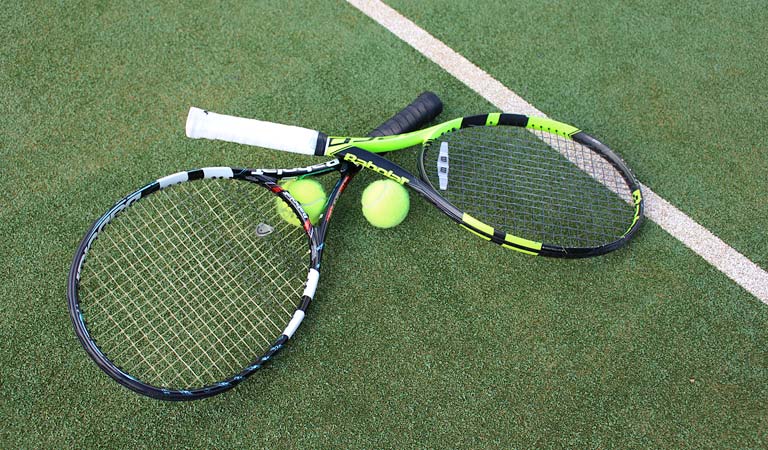 fan as well as a player, I can understand Ivanov's claims about the underestimation of professional and advanced players.  For me, I am continuously in awe of other players' ability to strike a ball so powerfully, yet gracefully when watching them play. While watching the all time greats of my generation, such as Pete Sampras, Stan Wawrinka, Serena Williams, Novak Djokovic, Naomi Osaka, Andy Murray, or Simona Halep. Whether it be in person or through a screen, their sheer ability and athleticism is breathtaking, as seen in the 2008 Wimbledon between now nineteen time Grand Slam winner, Rafael Nadal and twenty time Grand Slam winner Roger Federer. Correspondingly, the 2008 final is said to be the best tennis match of all time, by tennis experts and analysts, like seven time Grand Slam winner, John McEnroe. Their skill is especially impressive when you consider the several surfaces that these players must adapt to, whether it be clay, grass, or hard courts. With this fact in mind, players must alter and modify their game to adjust to this new surface.  
Consequently, junior, girls varsity first singles, tennis player, Katie Pepper agrees that "Not many people realize the athleticism it takes to play at a high level, it took me a lot of training in order to learn the proper movements." Pepper, who is a three time New Jersey Girls Tennis State Qualifier, plays all year round at local clubs, Tiger Tennis and Fairfield Racquet Club, to improve her game. Additionally, I agree that the logistics of tennis are overlooked greatly. Over the years, I have consistently had to evolve my game, as most players do, by possibly changing my grip for a shot, varying pace, adding more spin, etc.  On the other hand, tennis takes time and more effort than people may believe. With the way tennis is scored, usually a match is one with a two out of three system, sometimes three out of five, matches can run quite long. Singles tennis players especially must prepare for exhausting rallies without the use of substitutes once they begin, they must rely on themselves to plan their attack to win the point, game, set, and match. 
Sophomore and one time New Jersey Girls Tennis State Qualifier, Abby Rapuano agrees when she admits, "No one really realizes how mentally and physically draining a match is, or could be." Rapuano plays second singles for the girls varsity tennis team, and can be seen to aggressively fight for points with long, calculated rallies, with varying shots to reign victorious. With these tireless battles, consisting of well practiced shots, tennis can become very consuming to one's psyche.
That being so, I hope to see a brighter future for tennis in our community and the general public. I hope it continues and grow and gain the recognition I believe it deserves. To help contribute, I have been able to teach tennis in local youth clinics in Cedar Grove and Caldwell/West Caldwell with hopes to pass on my love for the sport to others. In all fairness,  I hope tennis continues to grow and gain the recognition I believe it deserves.
Works Cited 
https://sites.psu.edu/egorivanov/2013/09/04/tennis-the-worlds-most-underrated-sport/  
Sawe, Benjamin Elisha. "The Most Popular Sports in the World." WorldAtlas, Apr. 5, 2018, worldatlas.com/articles/what-are-the-most-popular-sports-in-the-world.html.