Open Campus: The Debate of the Year
As of the beginning of the 2019 school year, James Caldwell High School (JCHS) switched from mod scheduling to a rotating block schedule. With mod scheduling, there were six different lunch mods in the afternoon during which students had the opportunity to eat. However, with the newly implemented rotating block schedule, all students and teachers eat at the same time. The school calls this hour long break the "common lunch." The common lunch definitely has its perks. For example, students have a whole hour to spend with their friends every day and take advantage of this time to see teachers or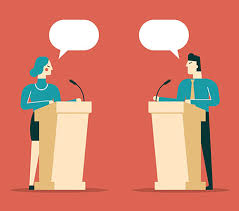 work on homework. However, the common lunch has also become problematic due to the overcrowded lunchroom and the stress provoked in students to find a seat. Also, many seniors have complained about being confined to one area when they live in a town with so many food establishments to eat at. 
In order to alleviate some of the problems with the common lunch, it has been suggested that the seniors at JCHS have the option to leave school between 11:01 and 12:01. They would call this policy "open campus." While open campus sounds like a great idea, there are some underlying flaws that hold the C-WC Board of Education back from allowing it to happen. 
Open campus would be a positive experience for seniors because they would have the ability to get a change of scenery in the middle of the school day, which has proven to increase creativity and flow for when they return. They would also no longer have to worry about finding a seat in the crowded lunchroom because they can eat wherever they want; they can get food at home, at a local restaurant, or even at school where they can enjoy their meal in a less crowded, and therefore more comfortable space. Open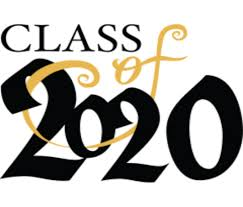 campus would also be a good test for JCHS seniors because they would be responsible for taking care of themselves during school hours, which would be something new for them, and they would also have to return to campus in time for their next class. Open campus is a privilege that many surrounding high school seniors enjoy, and supporters of open campus at JCHS would like to accompany the other schools on the list of places that have an open campus policy.
In contrast, there are several reasons why the Caldwell/ West Caldwell Board of Education is hesitant to allow an open campus policy at JCHS. One reason would be because it raises safety issues. With many of the seniors eager to leave the parking lot all at once, car accidents are a possibility. The administration has also expressed concern about the students taking advantage of their time out of school to do things that would affect their learning abilities for when they come back, like using drugs or alcohol for example. Open campus has not been in affect at JCHS in years, and with the new rotating block schedule it may be too much for students and teachers to adjust to.
The JCHS principal, Mr. Devlin has said he will revisit the topic of open campus after a few months into the new schedule. For the time being, students at JCHS will have to try to become more comfortable with the common lunch and focus on the benefits it has to offer.