What Really Happened at the Area 51 Raid?
Area 51 is the name of a highly classified United States Air Force facility located in the desert of Nevada. The facility is officially called the Homey Airport, or Groom Lake, due to the salt flat that is next to the airfield. It is commonly believed that extraterrestrial life or "aliens" are being hidden from the public by the US Government at this facility. 
These rumors have stemmed from alleged UFO sightings around the area, and recently a faction of people on the internet has been dead set on finding out what is truly going on in Area 51. A Facebook event was created called, "Storm Area 51, They Can't Stop All of Us." The creators explained their plan, "We will all meet up at the Area 51 Alien Center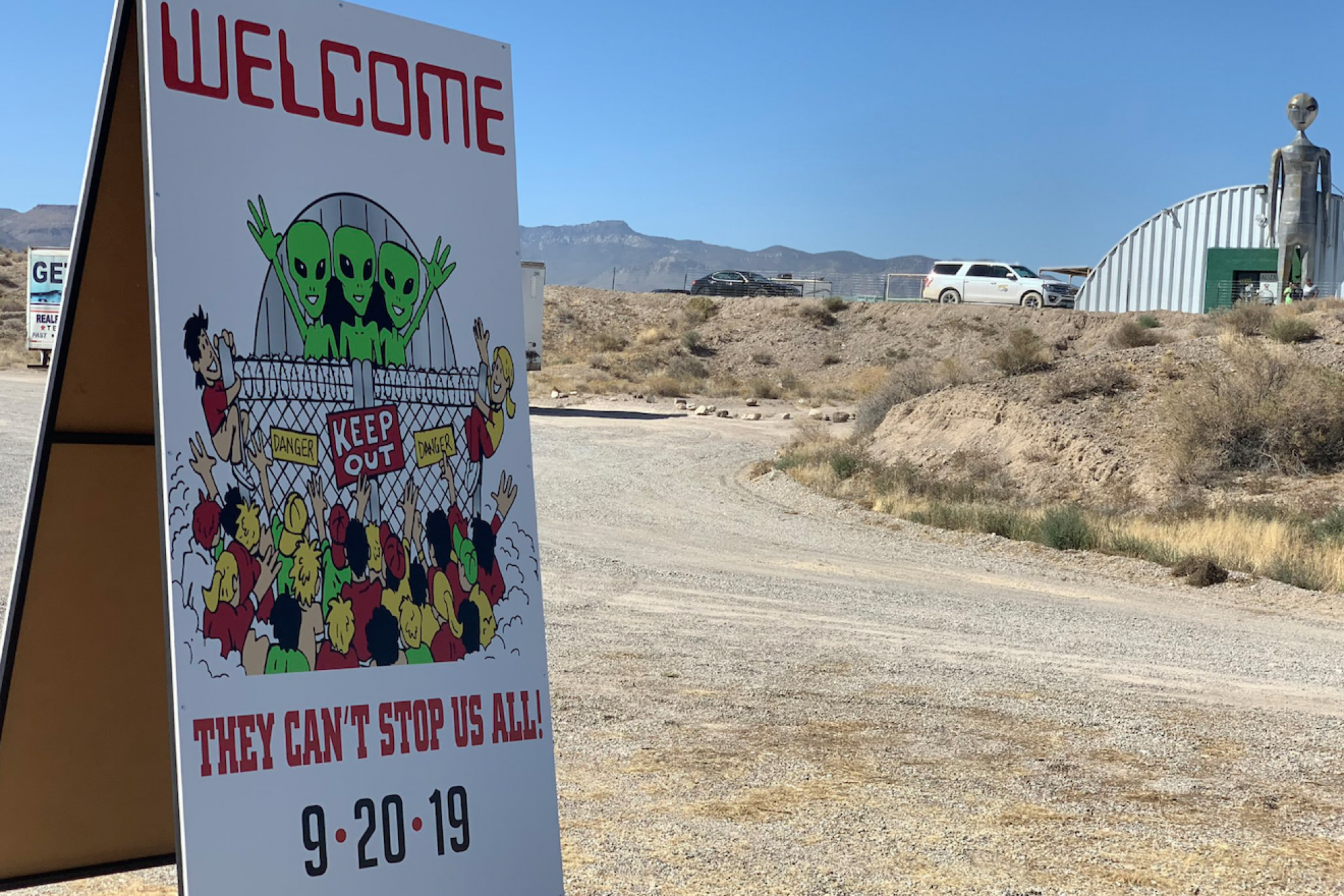 tourist attraction and coordinate our entry. If we naruto run, we can move faster than their bullets. Let's see them aliens." The naruto run is an action derived from Japanese anime when the characters put their head down and sprint as fast as they can. The "raid" was scheduled for September 20th, 2019, and the Facebook event had amassed over 1.5 million answered that they were going. 
Although the majority of people who replied yes to the event were kidding, the US Air Force did not find this amusing and stated that people who illegally trespassed onto the military base would be met with deadly force. Out of all the positive responses, only about 2,000 of them actually showed up throughout the day of September 20th, posing no real threats to the military base. The only problems caused were a few accounts of public urination and a few people who passed out due to dehydration. In the end, the raid was just a harmless joke that ended up bringing people from all over the country together who shared common interests.