The 2019 Caldwell Chiefs boys lacrosse team has had a successful season thus far, with a record of 12-7 prior to their State semi-final game, which will be held on May 22. Senior, Charlie Pierce has led the team in goals, scoring an astounding 40 goals. Junior, Matt Di Blasio is not far behind, scoring an impressive 32 goals. Seniors, Mo Abdelwahab and captain, Matt Fermo, also each scored over 15 goals this season.
The Chiefs welcomed freshman Peter Murray to their varsity roster this season, who proved himself to be an asset to their success, as he scored 16 goals. Matt Di Blasio led the team in assists with 25, followed by Charlie Pierce and junior Kyle Ross. Goalies Christian Wagner and Connor Hapward have aided the team in their success, splitting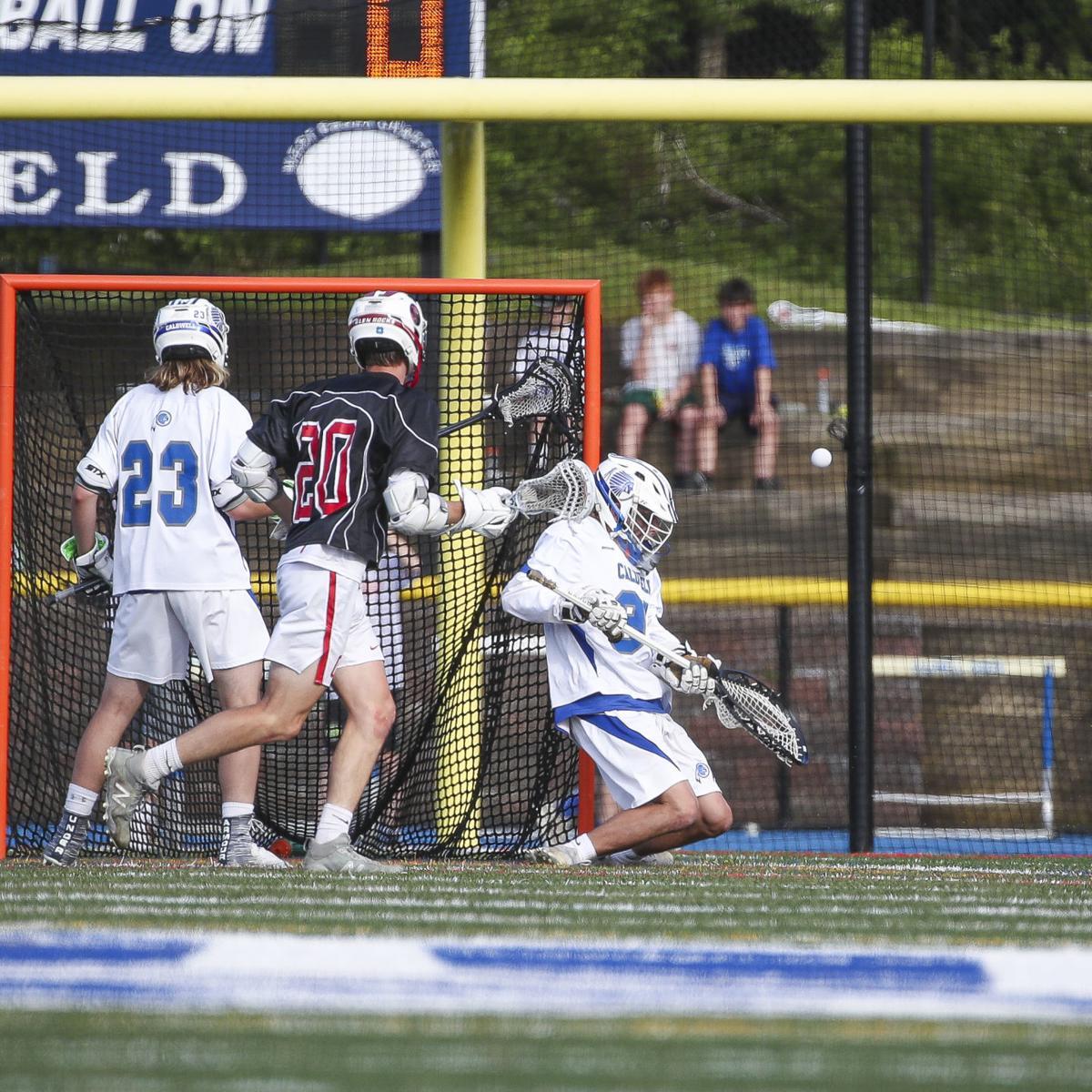 time in goal throughout the season. Wagner will be continuing his academic and athletic career at Montclair State University, playing lacrosse next spring.
Captain Matt Fermo proved himself to be one of the most valuable players on the team, dominating the league in face-off wins and powering through an injury to his hamstring, just in time to make the state tournament. After being asked about his favorite part of his final season, Fermo responded, "I really enjoyed bonding with my team on and off the field. We have become extremely close throughout the season and I have made memories with them that will last a lifetime." Fermo will be playing lacrosse at Pace University come spring.
The Chiefs were undefeated until the seventh into the regular season, an impressive feat for any high school team, beating highly ranked schools across the Super Essex Conference and beyond. The team entered a bit of a slump mid-season, but persevered and won several games, placing them as the second seed in the state tournament. Juniors Jaden Pezzola and Ben Kopen have thrived on defense, both key players in their team's success.
Caldwell boys lacrosse has had a season to remember, and with more lacrosse to play, Chief fans everywhere are looking forward to seeing what the future holds for the team as a whole and the individual student athletes who have helped in making this spring season so successful.