Ramadan, the Holy month when Muslims all around the world fast from sunrise to sunset. Ramadan is very meaningful to me as a young Muslim: it's the ninth month in the Islamic calendar, it's a Holy time of year, and this year it has become overshadowed by school.
The Islamic year is based on the moon cycle; months begin when there is a new moon. Every year, Ramadan moves back eleven days or so. This year it began on May 6, the first week of AP testing.
I grew up associating Ramadan as the month where I see my extended family almost every night, when I can stay up to eat with my cousins and sleep all day until it's time to eat. But this year was different for me, as Ramadan came during the most stressful time of the school year. I was terrified. After two weeks, here's how it has been.
My first week of Ramadan was also the week I had my first two AP tests. Everyday, I woke up around 4:00 AM to eat before sunrise, then fall back asleep only to wake up again at 7:00 AM for school. Not being able to eat and drink was hard at first, but I got used to it quickly. The real challenge for me was staying awake, as I had to stay after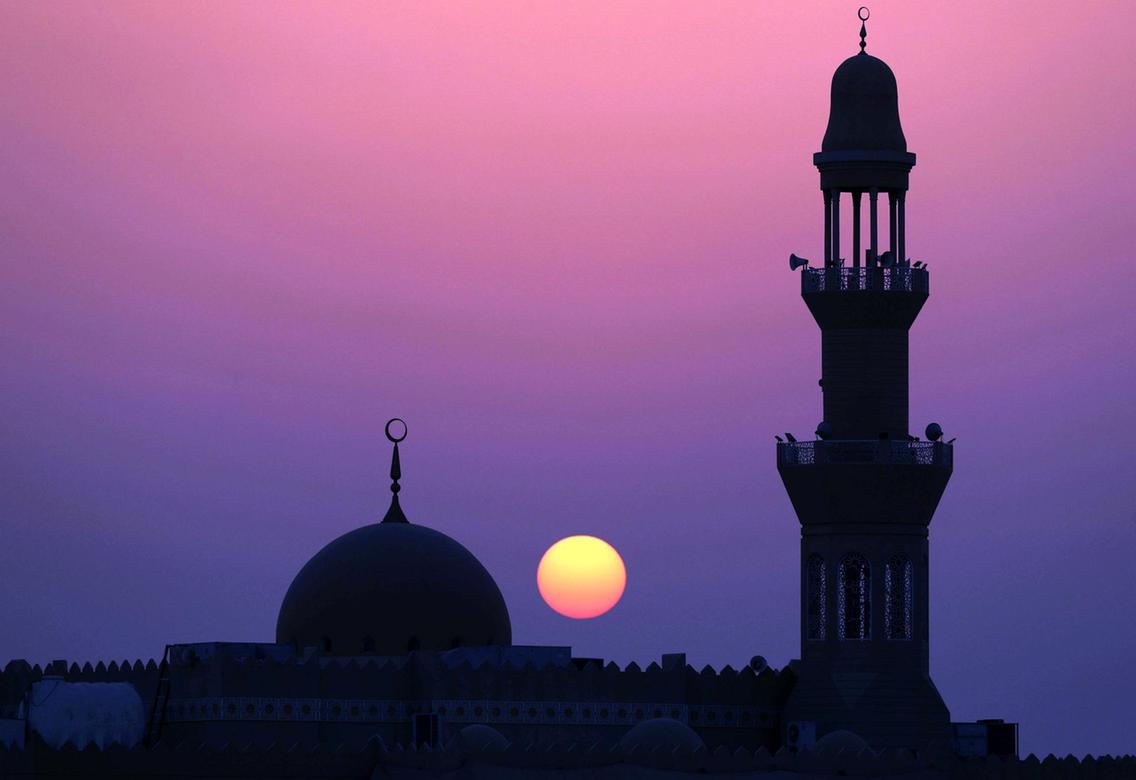 school for multiple days for AP reviews and study sessions. The whole week felt like a blur; I felt dazed in my classes, almost as if I wasn't mentally in school. Personally, Ramadan isn't hard because I can't eat; it's hard because of my lack of sleep, since I have to wake up early to eat everyday. Staying after school until sunset exhausted me; I would go home to eat, then stay up to catch up on my homework and study. Fortunately, my AP exams the first week were during the morning, which is when I have the most energy. But after testing, my mind was floating and I was daydreaming about my next nap. The most rewarding feeling of the first week was when I went home on Friday and was able to take a long nap.
My second week of Ramadan was much easier compared to the first. I was able to go home and sleep after school, and I wasn't as tired throughout the day. But it was during this week that I felt a type of disconnection from the world around me. I realized I didn't have that Ramadan feeling that I had experienced during past years. To me, Ramadan means staying up to eat snacks while watching movies, having family gatherings almost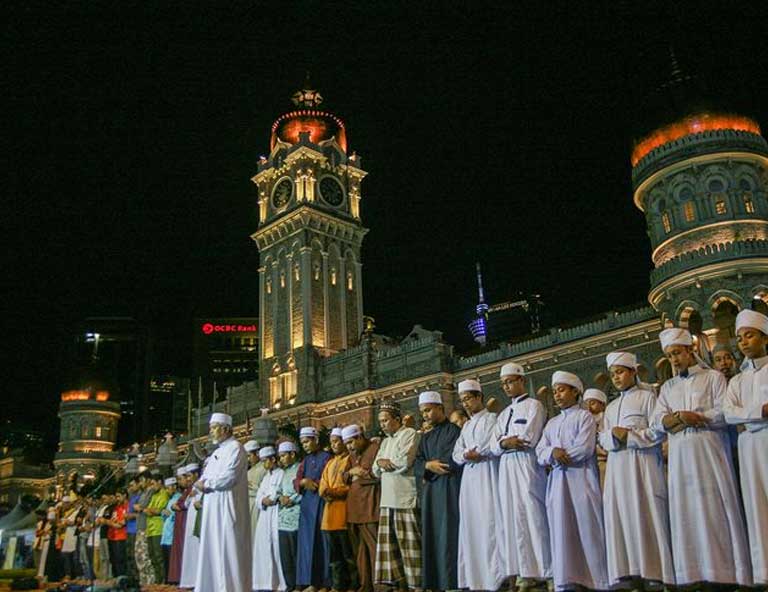 every night, and going to the mosque for a Ramadan prayer called Taraweeh. This year, everything was different for me. I couldn't stay up to eat and watch movies, I had to try to finish all my homework and sleep at a reasonable time. Family gatherings have now taken up my weekends, leaving me to stay out for longer than anticipated. I also have work now, so I have to fast while working. And I have no more time to go to the mosque for Taraweeh prayer, because I have to do homework.
As all of these realizations hit me, it became easier to appreciate the beauty of Ramadan. While fasting in school and at work is difficult, I have gained more self-control over my cravings for unhealthy foods or my iced coffee addiction. Family gatherings every weekend have allowed me to catch up with my favorite cousins. And ultimately, while I haven't been able to visit the mosque anymore, I still feel close to my spirituality. I am praying more, especially to keep up with my schoolwork and maintain my work ethic. I still feel close to God, and I know that all my hard work will pay off, even if it doesn't feel like it right now. And with my friends' support, I know that it'll all work out in the end.
While this Ramadan isn't a typical one for me, it is still a unique experience nonetheless. I am forever thankful for my teachers and peers who are asking to learn more and alleviating the stress put on my shoulders. While Ramadan has become a bit overwhelmed with school, I still love the holiday and hope to make the last two weeks count.