The Notre-Dame Cathedral is over 800 years old. This Catholic Church is located in Paris, France, on the small island of Ile de la Cite in the middle of the River Seine. Construction of the Notre Dame began in 1163 by King Louis VII, and was completed about 200 years later in 1345. Many kings and emperors have been crowned inside the building such as Henry VI of England in 1431 and Napoleon in 1804. There are many important paintings and historical works of art inside the cathedral that have survived for centuries and tragic times such as World War II. Although the cathedral has withstood times of war, it would not come out unscathed on April 15, 2019 when a fire broke out.
Right before 6:50 p.m. (CEST) the fire of Notre Dame broke out. According to investigators, the first fire alarm went off at 6:15 p.m., although security guards did not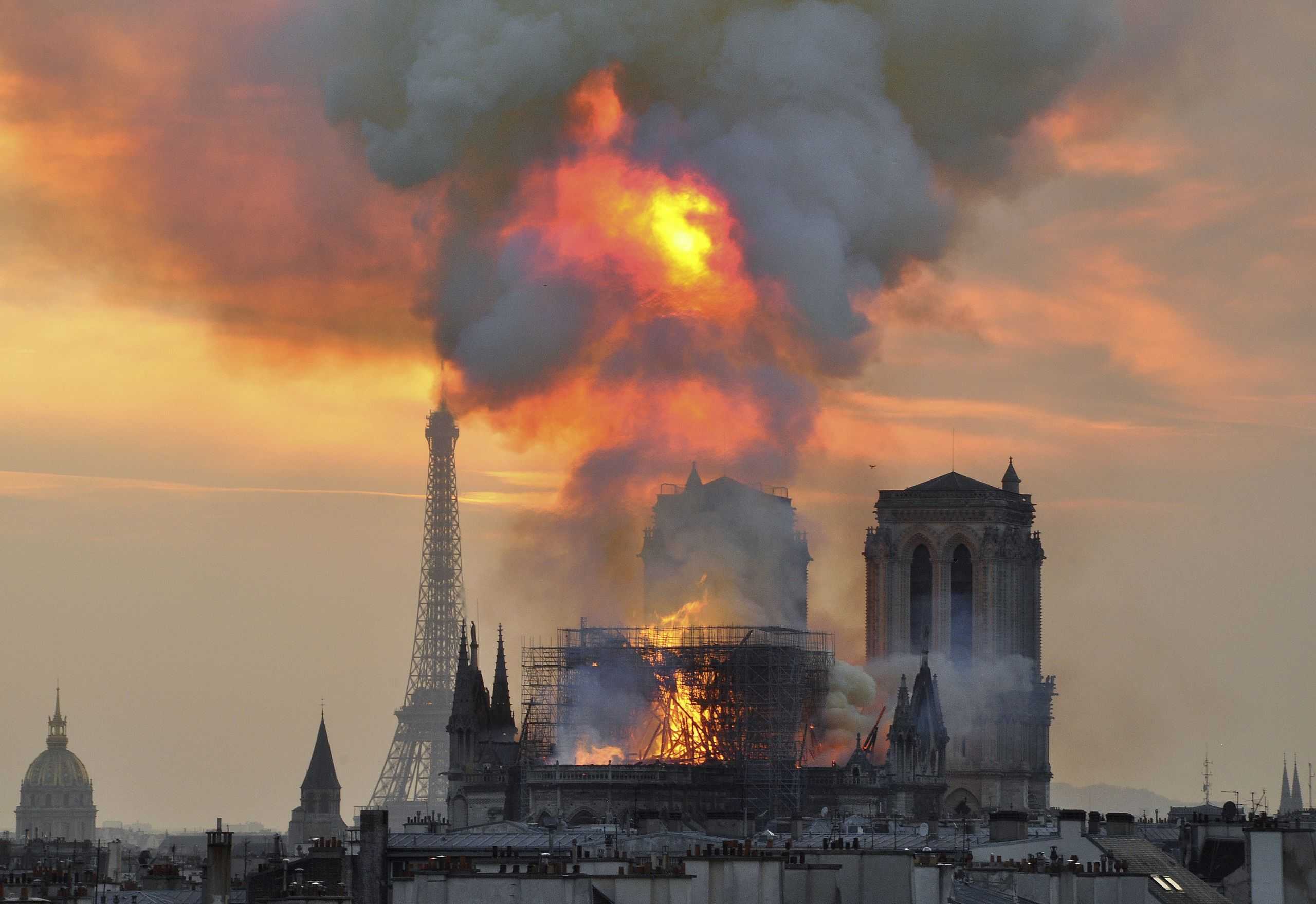 see the flames until the second alarm sounded at 6:43 p.m. It is thought that the fire started in the attic, where dry wood beams created a flammable grid near the famous spire. As crowds gathered outside the cathedral to pray and sing, about 500 firefighters battled the flames from the inside and out. After five hours, the fire had been put out, although two-thirds of the roof and the spire had been lost.
Since the fire, wealthy families and citizens of France have raised almost $950 million to restore the Notre Dame. The President, Emmanuel Macron, promised to restore the cathedral within five years, and an architectural contest will be held to design a new spire. Also, many important artifacts were able to be saved by firefighters who scrambled to retrieve them during the fire. They are now located at the Louvre for the time being.