"One Day a Time" Season 3 Review (Contains Spoilers)
This is it, Season Three of "One Day at a Time", the Netflix show following a Cuban-American family going through the struggles of life. Penelope Alvarez (Justina Machado), a single mother, is trying to raise her two kids, Elena (Isabella Gomez) and Alex (Marcel Ruiz), along with taking care of her mother, Lydia (Rita Moreno). Their landlord, Pat Schneider (Todd Grinnell), is also one of their friends and pretends to be a part of the family.
Season Two focused on major storylines, with Penelope having a new beau named Carlos, who she ultimately broke up with, and her struggle with depression and anxiety. Elena also became more aware of her sexuality in season two, as she began dating. Alex came to terms with his Cuban-American identity, learning to embrace it, rather than feel ashamed. Lydia finally became a U.S. citizen, and also struggled with her health, as she fell into a coma. The season ended with Lydia waking up from her coma, leaving viewers wanting more.
Season Three, which premiered on February 8, built upon previous storylines, including the #MeToo movement and also the involvement of drugs. Lydia struggles with the idea of having to calm down after her coma, as she is quite the lively character. However, she doesn't lose her charm and remains one of my favorite characters, always making me laugh. Elena's storyline includes the #MeToo movement, when she explains the discrimination she faces with her queer significant other, as strangers have made fun of them and followed them around, asking them to "make out." This scene was extremely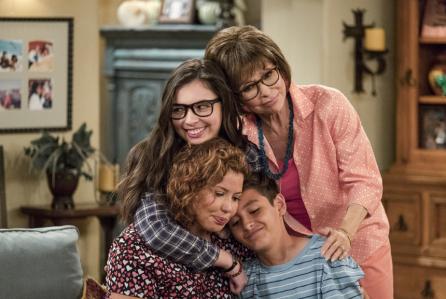 powerful and emotional, shedding light on an important movement that empowers all women. Elena also grows more throughout this season, as she realizes that relationships are about compromise and communication. Although she is not my favorite character due to her tendency to be extremely accusatory, I grew to love her by the end of the season.
Alex was perhaps the most frustrating character this season, as he experimented with vaping and weed, but he attempted to lie to his mom and grandmother multiple times about it. It blew up in his face though, as he was grounded throughout most of the season, but he learned about communication with family and realized he shouldn't be hiding certain aspects of his life.
Penelope made a big advancement this season with her depression and anxiety, as she finally told her kids, since she had hid it for all the years she had been suffering. It was a relief, as she realized that Elena had begun having anxiety attacks, and her confession allowed Alex to help out Elena when she had an anxiety attack before her driver's test. I was so proud of Penelope, as she had been ashamed of herself and felt like a failure previously. However, her struggles resemble those that many others face as well.
Schneider also had a huge storyline this season, compared to other seasons. It was mentioned previously that he had struggled with alcoholism and drugs and that he had to become sober. In the beginning of this season, Schneider hit his eight year mark of being sober and was extremely proud of himself. But soon, he fell into a trap and was drinking again, which broke my heart. He's such an optimistic and uplifting character,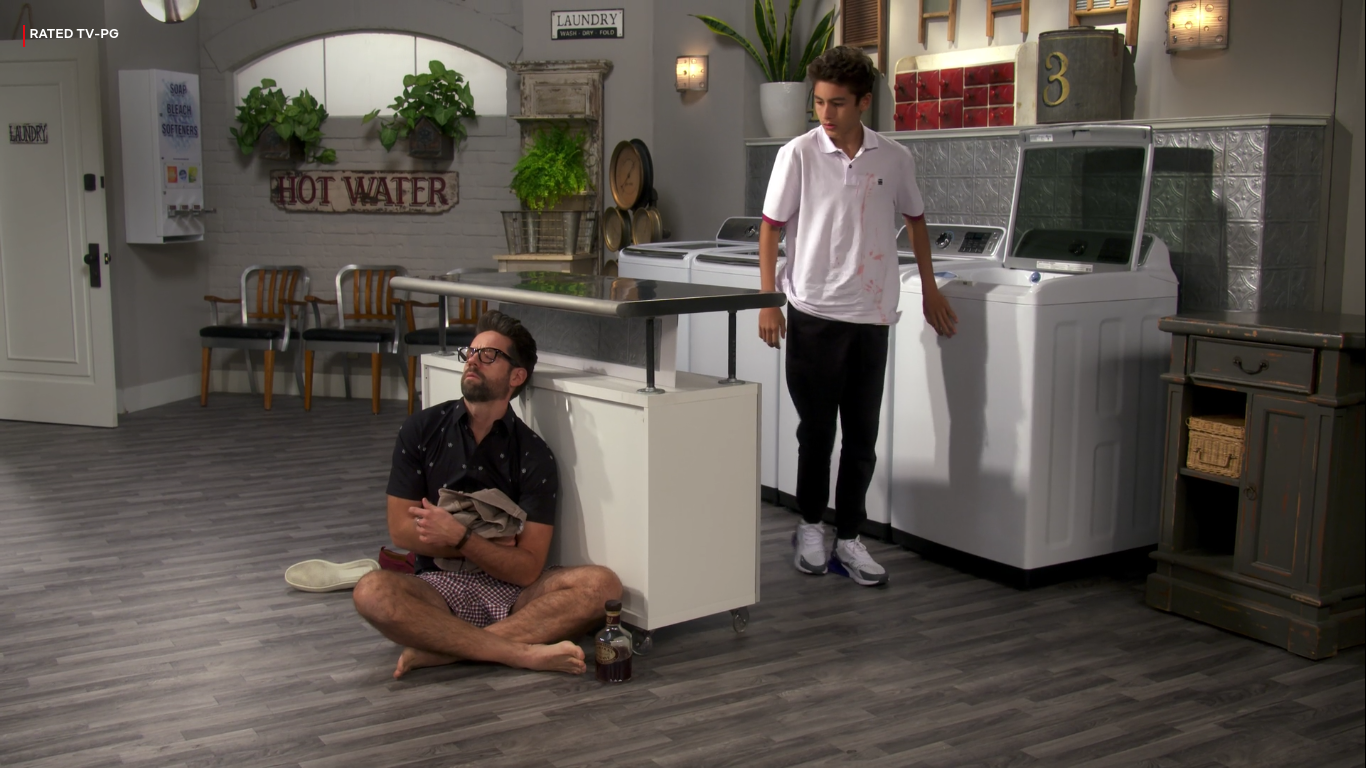 and he was the complete opposite once he was drunk. He had drank so much that Alex found him and tried to help him out. Ultimately, he has begun his journey toward sobriety again, which is hard but also something that many other people face. Addiction is a hard subject to mention in shows, but I feel like "One Day at a Time" really did it well. He also fell in love this season and had a new girlfriend, named Avery (India de Beaufort).
This season was hilarious, yet also emotional with only 13 episodes, and season 3 made me fall in love with the show all over again. It ended with Lydia traveling to Cuba, unexpectedly, leaving viewers wanting more yet again. There were scenes this season, especially with Elena, that focused on issues that were in the media, like the #MeToo movement. Her LGBTQ+ storyline grew more and more, becoming more inclusive and interesting, unlike any show I've seen so far. Schneider was my favorite character this season, however, especially since we got to see a different side of him that was eye-opening about addiction. Ultimately, I just hope that the show will be renewed for a fourth season and I can't wait to see what new storylines will be introduced.