"Mean Girls" on Broadway
The Broadway show, "Mean Girls," is written by Tina Fey and features songs by Jeff Richmond and Nell Benjamin. The show is choreographed by Casey Nacholaw and the show is based on the award-winning movie "Mean Girls." "Mean Girls" first premiered on Broadway on April 8, 2018 at the August Wilson Theater. The show is an hour and a half of non-stop fun and laughter. "Mean Girls" main message that they send across to the audience is that people should not bully others and make them feel bad about themselves because one day it will come back to haunt them. This show has had twelve well deserved nominations in the 2018 Tony awards.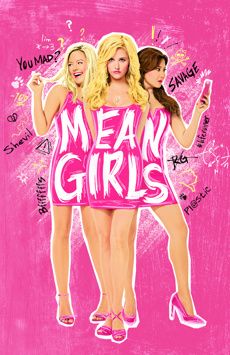 The Broadway show is based on a 16-year-old girl, Cady Heron (Erika Henningsen), who just moved from Africa and is going to  high school for the first time. When she gets to America, she has no friends until she meets Janis (Barrett Wilbert Weed) and Damian (Grey Hensen) who agree to be her friend. Cady then gets asked to sit at the popular girl's table or as they call it "the plastics". "The plastics" consist of Regina George (Taylor Louderman), Gretchen Wieners (played by Ashley De La Rosa when I went to see it ), and Karen Smith (played by Devon Hadsell when I went to see it). Janis convinced Cady to pretend to be friends with the plastics and take down Regina from being "Apex Predator." Cady ends up taking down Regina and becoming just like her. Cady now leads Regina's old group of friends, the whole school wants to be just like Cady and she even ends up taking Regina's boyfriend, Aaron Samuels (Kyle Selig). "Mean Girls" is full of drama, comedy, and heartbreak all wrapped up into one Broadway show.
When seeing "Mean Girls," one thing that amazed me is how fast the stage crew can do set changes. In some songs, for example, "Revenge Party," they do multiple set changes within it. They make it look as natural and it went along with the show really well. My favorite set change is when the stage switched from an Africa setting to a high school setting in a matter of seconds. In addition, most of the songs from "Mean Girls" are upbeat and happy, while some are a little more serious with a hint of comedic elements. Throughout the whole show, I was laughing non-stop and it was very light-hearted and fun to watch. They do, however, add in a few songs about how bullying affected some characters within the show and how Cady changed herself to fit in with "the plastics." The songs throughout the show were not randomly placed or just there they all served somewhat of a meaning and fit in with the plot of the show really well. Another cool and unique aspect of "Mean Girls" is they used inanimate objects as background music during songs. For example, they used pencils and lunch trays to bang on desks to create a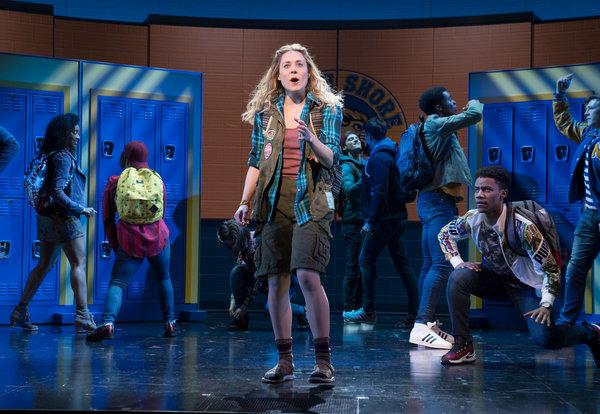 cool background sound effect.
I recommend you see "Mean Girls" on Broadway. The songs and dances were amazing and it was a great experience. The show was hilarious and it had an important theme of bullying that everyone should be aware of. So, if you ever have relatives around and you want to entertain them or you want to have a weekend getaway to New York City, I suggest you stop by the August Wilson theater and see "Mean Girls" on Broadway.