On February 19, 2019 at 9 a.m. in Wayne, NJ, Jason Vanderee crashed into the Delta Gas Station killing the gas station attendant, and a father and his son. Vanderee was driving his 2004 Honda Pilot under the influence of opiates when he came off of Route 23. The vehicle flew into the air as it careened toward the Delta Gas Station. Vanderee's Honda Pilot finally stopped after he crashed into two cars, one being the camaro of 50 year old Jon Warbeck and his 17 year old son Luke Warbeck.
The gas station attendant, Lovedeep Fatra, Jon Warbeck, a former firefighter, and his son Luke, a Boonton High School student, were killed in this multi-vehicle crash. On the day of the crash, Jon was one day away from his fifty-first birthday, Luke was on his way to get his driver's license, and Fatra was less than two weeks away from changing his career to become a truck driver.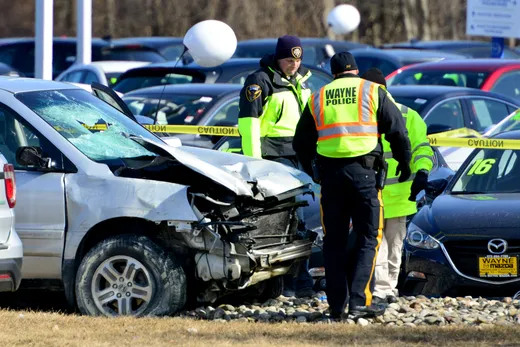 After the accident, Vanderee was administered Narcan, a brand of naloxone, a drug which reverses the effects of opioids in the event of an overdose. He was then rushed to St. Joseph's Medical Center in Paterson, NJ, and later arrested Tuesday night. Jason Vanderee was charged with three counts of first-degree manslaughter and possession of hypodermic needles and drug paraphernalia. The affidavit stated that Vanderee had empty bags of suspected heroin and nine full bags of suspected heroin, and he possessed a used hypodermic needle which was found on the floorboard of his car.