After taking nearly four years of Latin, you would think I would be interested in expanding my lingual horizons to encompass something more verbal. While Latin may be considered a "dying" language, it is really the root of most other languages and is used to translate most works of ancient Greece and Rome. My current Latin course involves a lot of writing and translating works from Latin to English, but rarely, if ever, requires "speaking" the Latin language. Ironically, I recently decided to take on a language that is completely unspoken and unwritten- American Sign Language (ASL).
Why sign language? Where did that idea come from? If I'm being honest, my infatuation with sign language surfaced in the TV Drama I am currently binging on Netflix: Switched At Birth. This show depicts two girls who were switched at birth, but did not realize they were switched until they were both sixteen. One of these girls, Daphne, is deaf, although it is sometimes hard to tell from an audience standpoint. Daphne is an expert at reading lips, and can hold her own fairly well in conversation without an interpreter. She also speaks very well (a result of her significant speech therapy as a child), even with her deaf accent. Daphne uses sign language to communicate with her deaf counterparts, and by the end of the first season nearly every title "hearing" character on the show is either beginning to learn sign language or already has mastered it.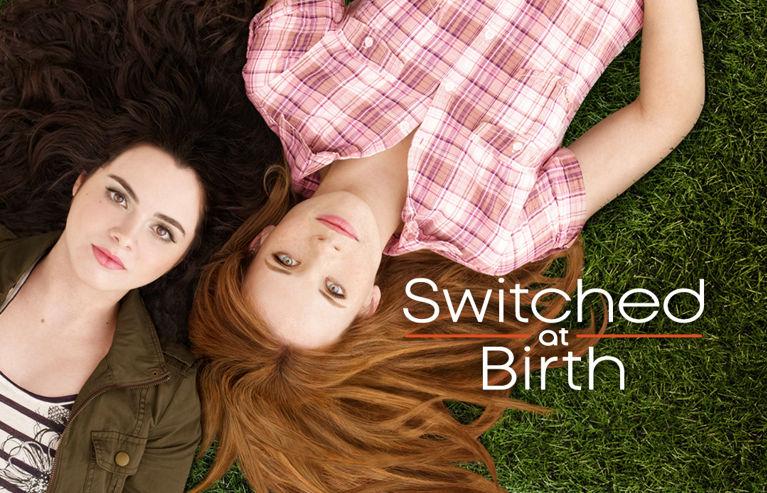 While Switched At Birth is cheesy and overdramatic at times, the show definitely opened my eyes to deaf culture in modern society. I could not believe how quickly and flawlessly two deaf people could converse on the show using nothing but their hands, and how hard it is for deaf people to integrate themselves into the technologically demanding world we live in today. I cannot imagine what it must be like for a deaf teen to be going to a hearing school where few know sign language. Although I don't personally know anyone deaf, I figured it was my time to show my support for deaf culture.
After all, if hearing people on "Switched At Birth" can pick up sign language so easily, why can't I? First I downloaded a few ASL apps, and after I breezed through those, I went on YouTube. The first thing I taught myself was the ASL alphabet, which I was able to memorize in about 20 minutes. After that, I watched numerous YouTube videos from different pages on "basic signs" and "basic sign phrases" and before I knew it I was watching more advanced videos that taught viewers one hundred new signs at a time. I quickly learned that sign language is a visual language and essentially a memorization game. If you can mimic the hand motion a person in a video is doing and understand what word that motion stands for, then you've learned that sign. As I learned more and more signs, I found it easier to string these signs together to form longer sentences, and I realized that the language does not just involve hands. The eyebrows are also a key component of sign language, because depending on your eyebrows' position, you might be asking a question, making a statement, or showing excitement. This makes all the difference when the inflection in your voice is not a component in the language.
One thing I particularly love about the language is how the hand motions are reflective of the words they stand for. For example, the sign for "family" is done by forming two sign letter Fs with each hand and wrapping them around each other in a circular motion. I find this to represent the wholesomeness and inclusion that family offers. Likewise, the sign for the word "make" is putting your right fist on top of your left fist and making a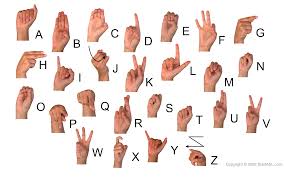 "cranking" motion, as if you are churning or making butter. Clearly, this sign is very fitting.
I have been learning sign language for less than a week, but I already know over a hundred words and I cannot wait to continue to expand my knowledge. In college I am hoping to take a sign language course to further my understanding of the language and to foster my love for the incredibly unique culture that surrounds it.
If you are interested in learning sign language, I recommend first learning the ASL alphabet with this YouTube Video: https://www.youtube.com/watch?v=a5BD8SjhPSg