With winter coming to an end, one thing I can now reflect on is the high school swimming season. The swim team, coached by Mr. Stephen Trivino and Mrs. Coogan Russell, is open to anyone at JCHS who can swim all four strokes (butterfly, backstroke, breaststroke, freestyle). The season is from December to February, depending on how well the team does in championship or state meets. The girls team had a really successful season, making it to the state championships and losing to Bernardsville by a score of 94-76. Nonetheless, the state championships meet was the most fun and exciting meet of this already successful season!
One thing that made this season special was that it was my first high school season, but I am not entirely new to the sport of swimming. Many people on the high school team, myself included, are club swimmers. This means we are competitive swimmers that are part of a team, kind of like recreation and travel teams for other sports. The difference is that for club swim teams, although you ideally go to the club nearest to you, it is not uncommon to find that your teammates don't all live in the same town. Club swimmers are entered in NJ Swimming and USA Swimming databases that show our best times raced for every event we have swam. There is a record for the best times in high school season too.
In club swimming, the most important thing is swimming with good technique to drop time in your events. It is all about racing yourself and the clock for personal improvement. However in high school swimming, we may have varying personal goals of times we want to accomplish, we all have the shared goal of trying to win points for our team when it comes to the meet. Usually first place, out of the six people in the race, is worth five points; second place four points; and so on. We aim to achieve top three for the most amount of points, but really every swim counts for the team, especially if it is a close meet.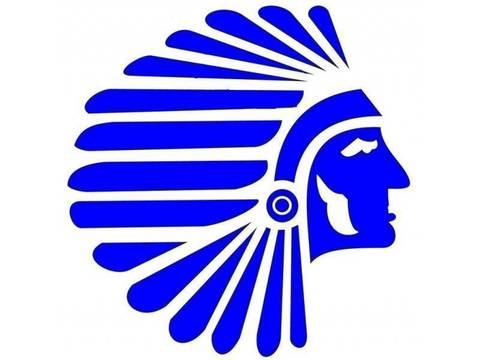 The high school swim team meets are way more team-oriented. Everyone is cheering for the people in the water and the people in the water are trying to give it their all for the team. There are three different kinds of relays: the medley relay which has four people doing two laps, a 50,  of one stroke; the 200 freestyle relay, which has four people doing a 50 of freestyle; and the 400 freestyle relay, with each person doing four laps, or 100, of freestyle. Swim meets got competitive real fast; everyone, both in and out of the water really had to do their part. The morning after a swim meet I learned to expect a scratchy throat! While club meets can literally take up a whole day, high school meets are usually 1-2 hours, with six guys swimming and then six girls swimming each event. The meets are about team spirit, so we aren't allowed on our phones or to go off and socialize. We wear Chiefs apparel to school the day of an away meet too.
High school swim meets are dual meets, so there are two teams. Club swim meets have multiple teams. In club swimming, there is a larger age group, ranging from eight year olds to seventeen year olds. So, there is more division amongst the age groups and the younger kids do not practice with or really interact with the older kids that much. In high school swimming, since it is open to freshmen through seniors, all four grades mix. You get a chance to talk to the upperclassmen. Also in club swimming, on meet entry reports there is the name, club, age, and time of the person in your heat. A heat is the group of people you are racing, and in club swimming there is more than one heat per event (high school swimming has only one heat for event which is why it is really competitive and the point system is in place). In high school swimming, our coach puts up our lineup, which shows the three people who are swimming an event and their lane numbers, and that is it. There was nothing about our age, and we know nothing about the other team's line up. At club swim meets, swimmers often stress about the times of their opponents or how their opponents are older than them; but when racing at a high school swim meet, all you think about is beating the person next you. High school swim really ignites a competitive spirit!
Another thing to note is that the season for club swimmers goes from October to March, and March is filled with championship meets. One bad meet won't really matter in club swimming since you keep training for championship month. High school swim is more about swimming like it's your last race. All the points earned in high school meets determine the team's ranking in the state finals. Every meet counts for itself, but it ultimately adds up. This affects the vibe of the meets. Club swim meets are more serious and intense. Though people are more social and have more time to relax between races, everyone is trying to get in the right headspace and give their best times or close to them. High school swim meets are more fun and competitive, with everyone swimming or cheering.
All in all, as a freshman club swimmer who just finished her first high school season, I can say with the utmost confidence that high school swimming is a lot of fun. It is totally different than club swim, and for me, it was a newer and more fun way to swim competitively. Though I got tired between club swim, high school, and school, I can't say I have a single regret. With a competitive, lively atmosphere and a no cell phone policy, I learned to be in the moment and swim for fun.