It's that season again. No, I am not talking about basketball, or wrestling. I am talking about the awards season. The time when celebrities wear fancy outfits to accept awards for their work in various movies and television. To kick off this glamorous and ridiculous awards season was the Golden Globes. "The 76th Golden Globe Awards" premiered January 6th of this year on NBC and was hosted by Andy Samberg and Sandra Oh. The Golden Globes offer awards in both television with categories such as limited series, comedy or drama, as well as movies, again separating comedies and dramas.
Andy Samberg and Sandra Oh were a unique and unlikely pair, but they worked better than expected. The idea behind their pairing was that they are "the nicest people in Hollywood" as they joke, and therefore would make the awards pleasant again. While it is more likely that Andy Samberg was chosen in order to promote his show, "Brooklyn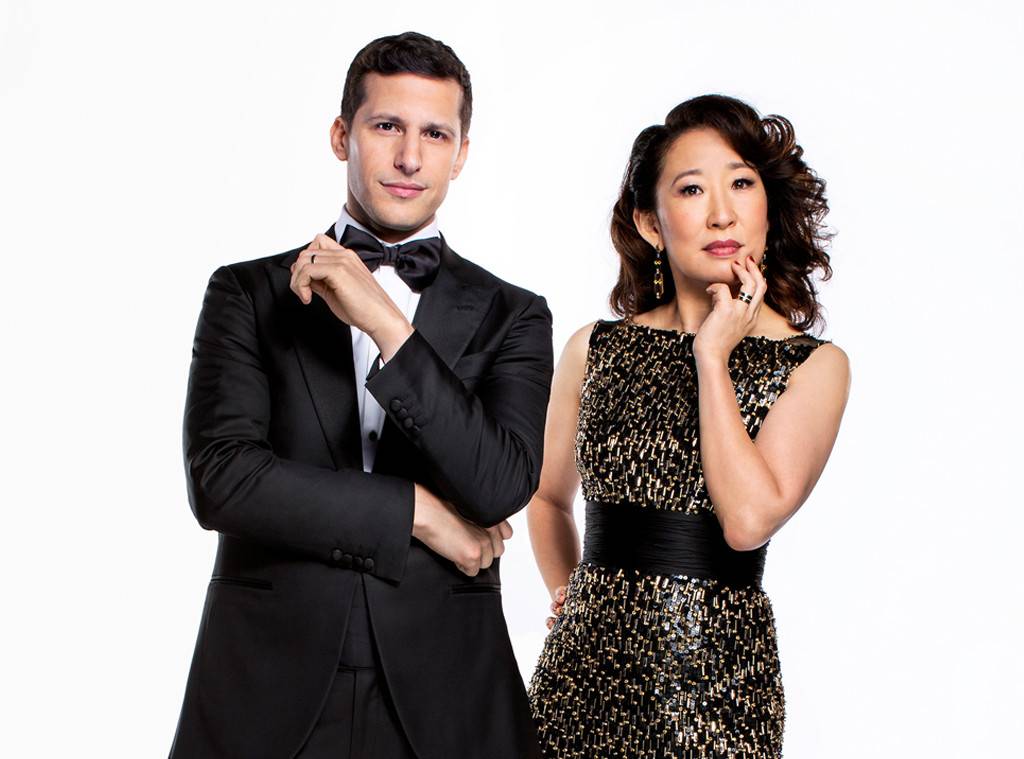 Nine-Nine," which moved to NBC from FOX this past week, the choice worked well. Award show hosts are never good. They tend to tell dead jokes and become a pervasive interruption to the show itself. While some jokes did fall flat, like their joke about handing out flu shots for the period where the hosts are supposed to pretend that celebrities are "regular people," in general Sandra Oh and Andy Samberg returned to what good hosting is.
At the Golden Globes, a new award was inducted. "The Carol Burnett Award", a lifetime achievement award in television, was created and given to Carol Burnett. Carol Burnett, 85, was given this award for her work on "The Carol Burnett Show," and her influence on television comedy. Her speech, while moving, would not be hers if it didn't have hilarious one liners within it. She joked, "does this mean I get this award every year," followed by a roar of laughter and applause.
Sandra Oh not only made history as a host, but also as an actress at the 2019 Golden Globes. Sandra Oh was the first ever person of Asian descent to host the Golden Globes. Sandra Oh was also nominated for best actress in a T.V. drama, and won in that category. With this win she became the first Asian woman to win a Golden Globe in 39 years, and the only Asian woman to win more than one Golden Globe. Her other win came from her work on "Grey's Anatomy" in 2006. In the beginning monologue of the show, Sandra Oh said she wanted to host because she wanted to witness the change that was happening in Hollywood. Not only did she do that, but she contributed to it in a very powerful and meaningful way.