By: Matt Savloff
The 2018 midterm elections had the highest voter turnout since 1914, more than a century ago. Additionally, the turnout percentage was 13% higher than the most recent midterm, which was in 2014. These were not the only records broken by this years elections, as a whopping 5.2 billion dollars was projected to be spent, much more than the 4.4 spent last time.
The midterms decide many things regarding the political landscape of the United States, two of the most significant being the House of Representatives and the Senate. The Senate and the House were both controlled by Republicans going into these elections, and only one stayed in their grasp. The House of Representatives will now be controlled by democrats, flipping control to those who had none of late. 20 house Democrats and 44 house Republicans announced their retirement by June 2018, opening 64 seats alone due to retirement. The Democratic party only needed 25 seats, and they gained between 38 and 40, according to projections. This is the largest Democratic gain in the house since 1974, and with this monumental climb, they took control of the House. They defeated 23 Republican incumbents, and took 12 open seats. Mikie Sherrill was voted into the house with 56% of District 11's votes. District 11 contains portions of Morris, Passaic, Essex and Sussex counties. Those who voted from this district were able to choose Sherrill or Jay Webber, and Sherrill emerged victorious. She will be serving two years. She added to the list of Democrats now in the house. No Democratic incumbent was taken down by a Republican. The house may now be controlled by Democrats, but the Senate is still Republican dominated.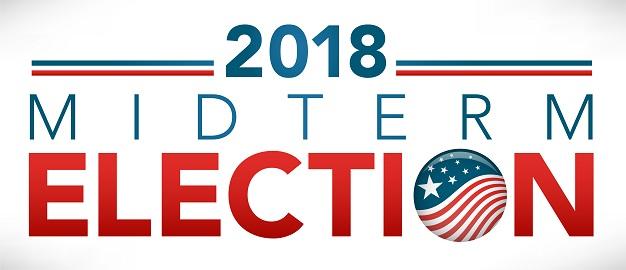 There were accusations of voter fraud along the whole country. These allegations are currently being investigated. There have also been multiple unverified accusations of foreign interference in the elections. A recount was initiated in Florida as well, and the results came out this morning after a long week of labor and anticipation. This recount was in effect for the senate and governors office, and resulted in Governor Rick Scott keeping his position as he had before the recounts. The 2018 midterms were bigger and more publicized than ever, and it remains to be seen how they will impact the political landscape moving forward.