The James Caldwell Tennis Team has reached the end their season as they finalized many of their division matches against tough opponents. The team's overall record was 9-8, with close victories over Verona and West Essex, among others. The jouney ended in the first round of the State tournament which took place on Thursday, May 10, 2018 against Parsippany Hills.
As a result of practices held six days a week and a strong team commitment, this tennis team has rallied to great success this year. Every player brought their best effort and determination to every moment on the court. Even in the face of defeat, the JCHS tennis team turns to the tide of the game and mounts impressive resurgences. Hopefully that energy continues to empower the team for years to come.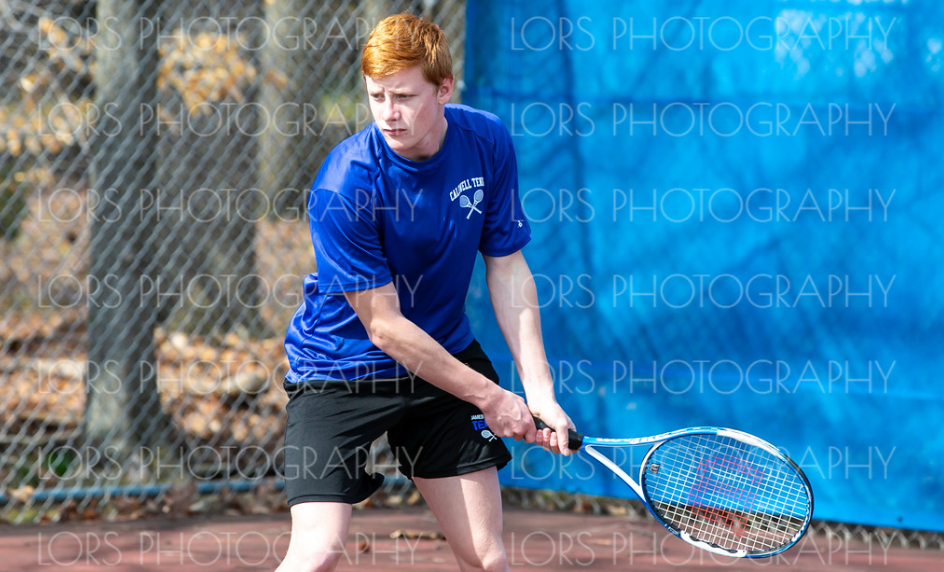 Long time Coach Ron Masson has also been instrumental in the continued success of the JCHS Tennis program with his words of encouragement and determined attitude. He has taught us the value of impeccable form and conditioning. Our new junior varsity coach, Coach Leicht has been a valuable addition to the team with her numerous years of experience coaching tennis.
Fellow seniors Seth Fry, Spencer Travers, Jordan Whiting, Vincent Cheung, Luc Perret, Paul Ruffolo, and Joe Lombardi have led the team with their consistent effort and unbelievable growth over the past four years. They will be sorely missed in the coming years, and responsibility will fall upon the juniors of the team to continue the pattern of excellence both on and off the court.
Through my final season, I have been so thankful to the members of this tennis team for being such supportive teammates. It was a great honor to serve as a Captain of this team and I will never forget the unbelievable experiences we have shared together.