(This review contains spoilers)
As the CW's "Jane the Virgin" had its fourth season finally put on Netflix, I was ecstatic to catch up. Season four began right where the prior season had left off, as Jane reconnected with Adam. However, he soon leaves her to pursue his dreams in Los Angeles, leaving Jane brokenhearted. Throughout the season, Jane falls back onto Rafael to help her out, and the two rekindle their love from previous seasons. They work on connecting their family together, as they have a five year old son named Mateo, who is confused about his family situation throughout the season. By the finale, it is revealed that Rafael had planned to propose to Jane (again) to allow him, Jane and Mateo to join together like a "traditional" family.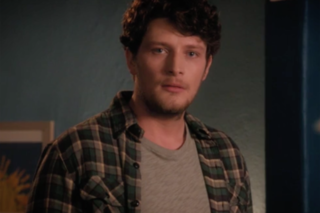 The finale episode was filled with multiple twists that kept viewers on their toes throughout the 40-minute show. It begins with Jane's family celebrating the fact that Alba, Jane's grandmother, has become an American citizen by planning a surprise party. Later on, Rafael secretly tells Jane's family that he's planning on finally proposing to Jane. Throughout the episode, Jane learns of the fact of Rafael's plan to propose which excites her, as she hates surprises. When she goes to meet him, however, he seems to be upset after calling Rose, the crime lord that had been in previous seasons. Rafael refuses to tell Jane what had happened with Rose, and begins to grow distant which worries Jane.
The episode also focuses on Petra and her thriving relationship with her former lawyer, Jane Ramos or "JR", as they've been together for a while. But their relationship falls apart once JR learns that Petra, who had acted innocent, actually murdered her twin sister, Anezka. As JR leaves, she learns that Petra's blackmailer is planning on killing her that night and immediately runs back to Petra's penthouse. Once she arrives, a gun is pointed at a petrified Petra, and JR shoots the unknown gunman (or woman).
By the end of the episode, after Alba's party, Jane goes to Rafael's apartment to talk to him about getting married when she (and the viewers) are met with the surprise of a lifetime. Jane's first husband, Michael, who was presumed dead in the middle of season three, was standing in Rafael's apartment. The season finale ends there, with Michael staring at Jane, as the narrator goes, "Surprise."
Quite frankly, this episode held the biggest plot twist ever seen on the series. While the show is based off of classic telenovela themes, it is also highly influenced by American television. Words fail to describe how shocked I was to see Michael, alive and well, in Rafael's apartment, as the show led viewers to believe he was dead for four years. But as I rewatched the episode and certain parts of the season, there were many hints to Michael's return. This season contained more Michael flashbacks than the end of season three, and mentioned the "classic" telenovela trope of the dead coming back. Throughout the finale, the narrator mentioned "surprises" that would leave Jane shocked, and the episode showed Jane writing her novel with the beginning words of the series. This leads viewers to believe the series is Jane's novel, which she had been working on throughout the four seasons.
Overall, season four was an excellent season, especially for those on Team Rafael. It displayed a different and more loving side of Petra, as well, which was quite interesting to watch. I thoroughly enjoyed watching this season more than others, with the plot twists it contained and interesting storylines. The ending was a definite cliffhanger, leaving viewers left in confusion, but also excitement for what the next season should bring.