Habitat for Humanity
For months, students at James Caldwell High School have been fervently working towards their latest service project: A Habitat for Humanity build. On April 28, 2018, over 100 student and parent volunteers will gather at James Caldwell High School to construct four walls of a house under the guidance of veteran carpenters. Eventually, the finished product will be transported to Ocean County, New Jersey where it will be finished and offered to a deserving family.
The entire Caldwell-West Caldwell School District was mobilized in preparation for this event. Elementary schools, the middle school, and the high school all contributed to the fundraising and advertising of this momentous event. It takes the coordinated efforts of so many individuals willing to offer their time before a project of this scale becomes reality. Currently, the fundraising total exceeds $5,000.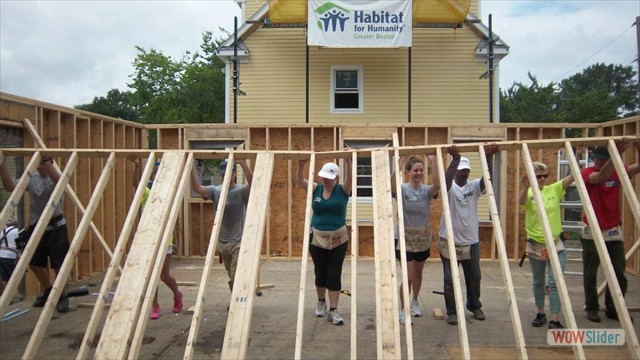 One of the project leaders, senior Sabrina Szalay explained, "No one should be without a home, but anyone could be. By helping build a home, we as students at James Caldwell High School are making a real difference in the lives of a family."
Christen Stefanelli, another senior responsible for the supervision of this project, agrees. She states, "I have been able to see this project develop from beginning to end with my peers, while being able to bond over a common passion of helping others. Knowing that all of our preparation will positively affect our community has definitely been enjoyable and worthwhile."
We would be remiss if we did not thank some key faculty members including Mrs. Giampapa, Mr. Altonjy, Mrs. Gerdy, and Dr. Heinegg for their unwavering support in this project. Also, we extend our gratitude to all of the local business who donated capital or resources to make this event a success.