Ben Platt & Lin-Manuel Miranda's Found/Tonight is the "Best of Both Worlds"
Broadway stars, Ben Platt and Lin-Manuel Miranda, collaborated on a charity single to support the "March for Our Lives" movement started by Parkland students affected by the Marjory Stoneman Douglas High School shooting. The single, "Found/Tonight", was released on March 19, 2018, and merged "The Story of Tonight" from Hamilton: An American Musical and "You Will Be Found" from Dear Evan Hansen.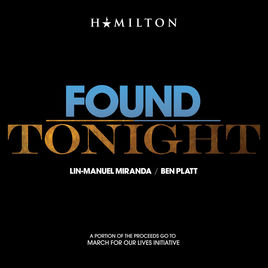 In "Found/Tonight", both Hamilton and Dear Evan Hansen's merge together to convey the overall message of the Parkland students. One of the major themes of Hamilton is "History ha[ving] its eyes on you" and creating a legacy that lasts beyond a lifetime, along with Dear Evan Hansen's themes of being found and no longer feeling alone. Parkland students have become activists, as they were tired of being ignored by adults about the issue of gun control that directly affected them. The Parkland students, such as Emma González and David Hogg, all banded together to create the "March for Our Lives" movement to inspire American students and teenagers to join together and fight for gun control. Their message is to change history by making sure that no other American students have to endure what Parkland has faced.  They also strive to help other American teenagers and students that feel ignored to have their voices heard, and create a legacy by exhibiting the sheer power of American youth.
I was ecstatic once I heard of Platt and Miranda's collaboration, as I love both Hamilton and Dear Evan Hansen. And I cannot even begin to explain how I felt once I found out that they had written the single as a way to raise both awareness and money for March for Our Lives. As an American teenager growing up in a time where gun violence has become extremely prevalent in the United States, I have always had a fear of something happening to me in my own school. When the Parkland story had come out, I was horrified at what had happened, yet I felt numb to the feeling of shock. School shootings have almost become a "norm" in our society, and March for Our Lives was a way to establish that they shouldn't be.
"Found/Tonight" is a beacon of light in these dark times, with its inspiring themes and hopeful tone of coming together to truly make American students feel safe in school once again. Listening to it allowed me to feel like I was not alone in how I was feeling and that it is possible for me to make a difference. The single is beautifully sung by Lin-Manuel Miranda and Ben Platt, perfectly merging the worlds of Hamilton and Dear Evan Hansen to fit the world of today. It was performed at the March for Our Lives at Washington, D.C. on March 24, 2018, and a portion of all its proceeds go to the initiative.