2017 was a stellar year for Chiefs Baseball, and a lot of that success is thanks to head coach, Scott Illiano. Every team Illiano has coached, including Delbarton and West Essex, he has led his team to victory. However, Illiano left the home of the Blue and White for Wayne Hills.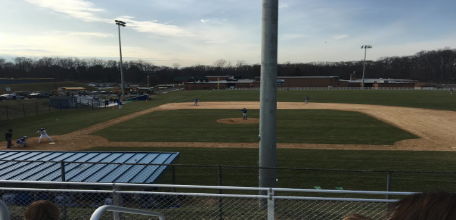 In 2017, the Chiefs secured a share of the SEC Liberty Division Championship, and accumulating a record of 19-8, and a division record of 13-3. Last year, the Chiefs' bats were smoking, averaging 9.4 runs per game across 27 games. 13 of Caldwell's 27 games had them bringing in runs in the double digits, proving that their offense was no fluke. The Chiefs' defense was no slouch either, allowing 5.67 runs a game.
Caldwell's 2017 success was a complete 180° turn from their 2016 season. In 2016, Caldwell's record was nearly half of what they were able to do in 2017, with a record of 7-18. Clearly, Illiano's coaching prowess rubbed off on the players of Caldwell. Hopefully, Illiano's teachings will carry over to the players this year.