February 14th started off as a typical Thursday for students at Marjory Stoneman Douglas High School in Parkland, Florida. However, at 2:00 PM students went into lockdown after bullets were fired from the first floor of the high school. The intruder shot into four classrooms before advancing to the second and third floors, killing more students while ascending the stairs. The shooter also allegedly pulled the fire alarm as a way to increase the number of casualties in the massacre. At around 3:00 PM, while students frantically ran for their lives, the gunman was found at a nearby Walmart store after casually buying a drink at Subway.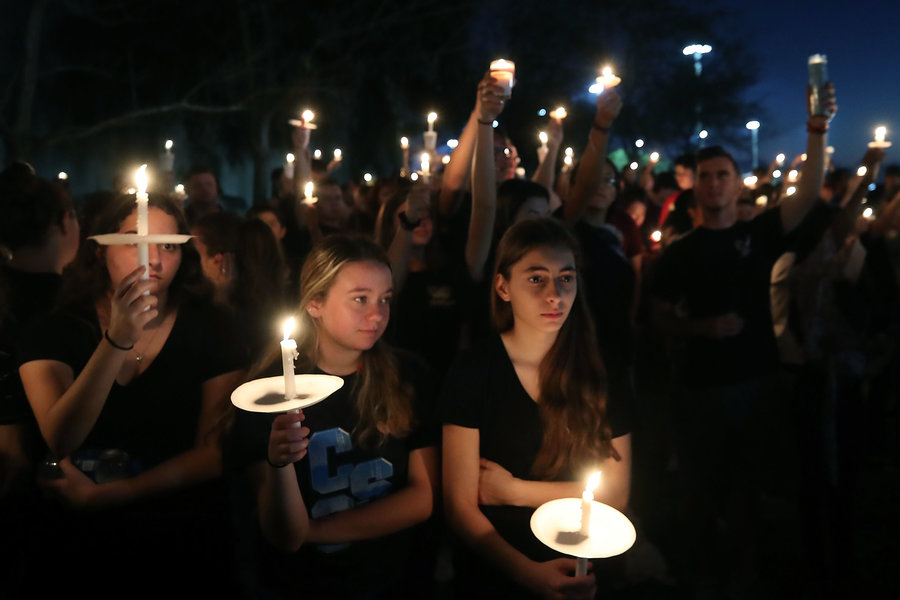 The Florida shooting resulted in the deaths of 17 students and teachers who were shot and killed by 19 year old gunman Nikolas Cruz, who reportedly had a history of mental illness and unusual behavior. Cruz apparently had an obsession with guns, which he had easy access to due to an NRA funded gun shop. Cruz reportedly lived with a family that took him in due to his parents both being deceased. The family that took him in claimed that he did indeed have guns but that they did not feel that the guns were a tell tale sign of what he had planned. Acquaintances of Cruz, however, reported strange behaviors such as his obsession with killing animals and his boasting of new army weapon guns such as his AR- 15 semi-automatic rifle which he used in the high school shooting. Another alleged red flag of Cruz's abnormal behavior was from a YouTube comment he posted which claimed that he sought to be a "professional school shooter." This comment was reported to the FBI but they did not further examine the comment as a potential threat, most likely considered another one of thousands of empty remarks across the Internet.
This Monday a vigil was held in commemoration of the 17 killed in the Florida shooting: Alyssa Alhadeff, Scott Beigel, Martin Duque Anguiano, Nicholas Dworet, Aaron Feis, Jaime Guttenberg, Christopher Hixon, Luke Hoyer, Cara Loughran, Joaquin Oliver, Alaina Petty, Meadow Pollack, Helena Ramsay, Alexander Schachter, Carmen Schentrup, and Peter Wang. The victims were not simply names; they were sisters, brothers, soon-to-be graduates, kind hearted humans, and people who had their lives cut too short. They will be remembered for what good they offered to the world and their positive legacy.