Canadian ice dancers, Tessa Virtue and Scott Moir, won a gold medal for their free dance performance. It was their second gold medal at the 2018 Winter Olympics in PyeongChang, South Korea, and their third gold medal overall. The Virtue-Moir team's three gold medals has them tied for the most medals in Olympic figure skating history with three other individuals: Sweden's Gillis Grafström, Norway's Sonja Henie, and Russia's Irina Rodnina. The pair are also the only figure skaters with five olympic medals.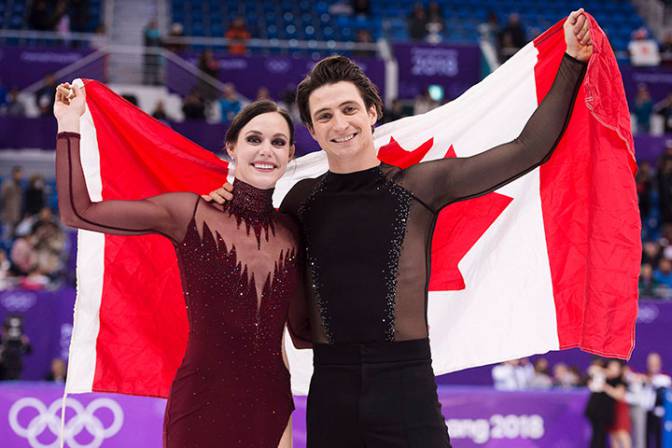 The duo ice danced to a "Moulin Rouge" medley, full of synchronized lifts, spins, and twizzles, which are multi rotational one-foot turns. They even added a lift which had been considered "too risqué" and ended the dance with a total score of 206.7. Within minutes of their performance, "Virtue and Moir" was trending all over Twitter.
After 20 years of performing, the pair has also decided to retire after this year's Olympics. Over the course of their career the Virtue-Moir team have become beloved by fans all around the world. The internet has become enamored with the duo's chemistry, both on and off ice. Despite dating rumors, Virtue and Moir have repeatedly told the press that their relationship is purely platonic and their "passionate" performances are the result of them telling stories. Scott Moir has said that their "working relationship is so strong", while Tessa Virtue has told sources that they "think the world of one another.