During the early days of the third marking period, the music department at JCHS places its final touches on their pieces as Music Marathon is just around the corner.
Music Marathon is an "entire day for talented musicians to showcase their music abilities at JCHS," says tenth grader Kylie LaBianca, a performer in various acts this year and last year.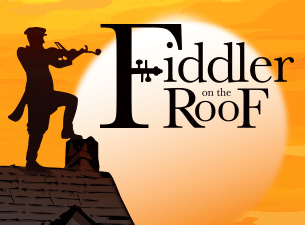 Not only is this special day for students in band, chorus, and orchestra, but also individual groups and performers. Performers from the Modern Music Academy, GCMS, and even the elementary schools are encouraged to attend and perform. After-school musical groups such as Sax Ensemble, Jazz Band, and String Ensemble will be performing, along with many more. Countless singers with their instruments that vary from piano, ukulele, guitar, and more perform on the stage set up in the auditorium lobby, while groups such as the Madrigals and Women of Note perform in the band room.
Each year Music Marathon has a different theme. Last year's theme was "Around The World" and this year the theme is "Movies." Ensembles will be performing songs from famous movies. Music Marathon is considered a festive day for all ages "because music is enjoyed by all people" according to LaBianca.
There is a Children's Hour that takes place an hour before performances begin. Children will be creating their very own paper Oscar Statues. As for performances, people are free to select the act they would like to watch as all doors are open. People are also allowed to walk in and out of JCHS as long as they have previously paid for their ticket.
Music Marathon also serves as a fundraising event. Foods and drinks are sold in the band room while performances go on, this contributes to the Music and More Booster Club. Music Marathon also serves as a fundraiser for music students who are going on that year's trip for tour. This year, the students are going to Boston. They are encouraged to sell up to ten marathon tickets to families so that the price of their individual tour is lowered. Marathon also includes a ticket drawing at the end of all the performances.
At the end of each Music Marathon is the preview for that year's Spring Music. This year, the opening number, "Tradition" will be performed at Music Marathon. This gives a taste of what Drama Club has been up to for the past couple months during rehearsals. It encourages people to attend the musical that comes shortly after marathon.
Music Marathon could not exist without the hard work of the music teachers, parents, JCHS faculty, and the students who put their effort into their music and those who prepared decorations and planned events.
Music Marathon takes places James Caldwell High school from 9:00 am to 6:00 pm on Saturday February 24th. Tickets are on sale for 10$ and 12$ at the door.