False Missile Alarm in Hawaii Draws Fear from Public


On January 13, 2018, a false ballistic missile alert was issued via the Emergency Alert System and Commercial Mobile Alert System over television, radio, and cell phones in the U.S. state of Hawaii. The incident drew fear from many as they sought shelter against possible attacks. Hawaii was thrust into a whirlwind of panic as the news swept across the public and many feared for their lives.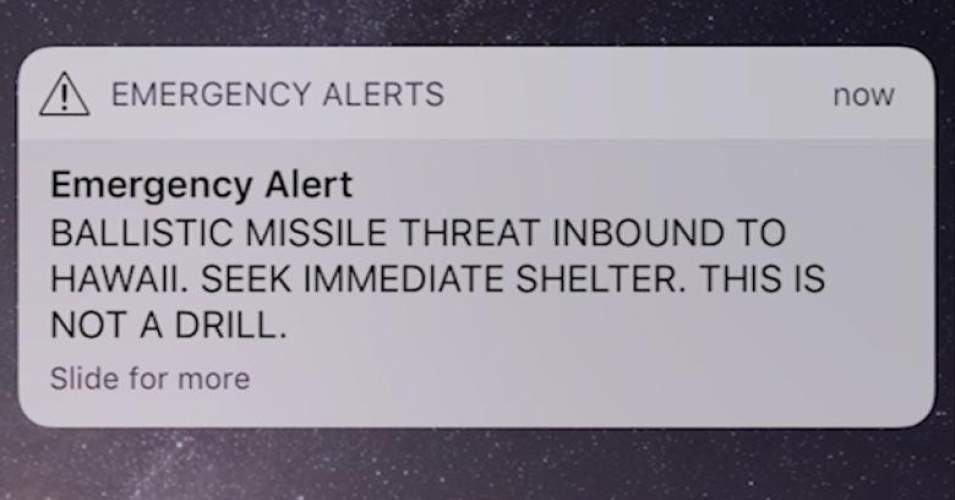 However, despite the frenzy, Governor Ige of Hawaii was supposedly informed of the false alarm within two minutes of the message. It took 11 minutes for the emergency management agency to tweet that there was in fact "NO missile threat to Hawaii." Mr. Ige also reiterated this in his own tweet regarding the alarm. Mr. Ige has also apologized, since although some Hawaiians concede that they will never forget their sense of fear for those grueling 11 minutes.
The incident was anxiety inducing for Hawaiians, but clearly identified breaches in the emergency alarm system that must be fixed. "The false alarm has identified so many gaps in the system," Della Au Belatti, the majority leader of the Hawaii State House, said in a phone interview on Saturday. "We won't see this kind of communications breakdown again." As of now, the public is still a little stressful about the impact of the situation and hope that this does not trigger nuclear warfare attention in the future. The false alarm should hopefully not happen again due to increased management of alerts and higher securities relating to the verity of the public alerts.