Outbreak of Flu Peaks Higher Than Eve
Flu activity increased sharply across the U.S. last week, and the virus is still widespread in all states except Hawaii, federal health officials said Friday. With 30 clinic pediatric deaths this January, the flu proves to be deadly for those who do not get vaccinated. The record for this month shows that children seem to be the group most affected and vulnerable to the icy touch of the influenza this winter.
In fact, there were 10 additional flu-related deaths among children during the week ending January 13, bringing the total for the season to 30 deaths, mainly amongst children.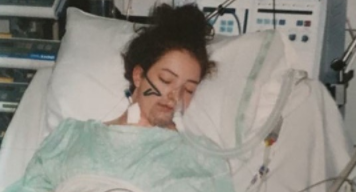 Furthermore, Brammer, head of the CDC's Domestic Flu Surveillance team told the public,"We want to continue to emphasize that there's still a lot of flu activity to come, people that haven't been vaccinated should still get the vaccine." She said that while we may be peaking with the current wave of flu, it's not unusual to have a second wave come through.
It is vital that those who have no been vaccinated yet do so. The upward trend of the flu has been predicted to only increase in the future and it is important that necessary precautions are taken.