Mrs. Patti Miscia, a math teacher at James Caldwell High School is the 2017 recipient of the Educator of the Year Award by Essex Lodge No. 7 of Free and Accepted Masons. She has a masters degree in Pure and Applied Mathematics and has been teaching at James Caldwell High School since 2006.
"I am humbled and honored to receive this award because teaching is not a job where you expect recognition," Mrs. Miscia said.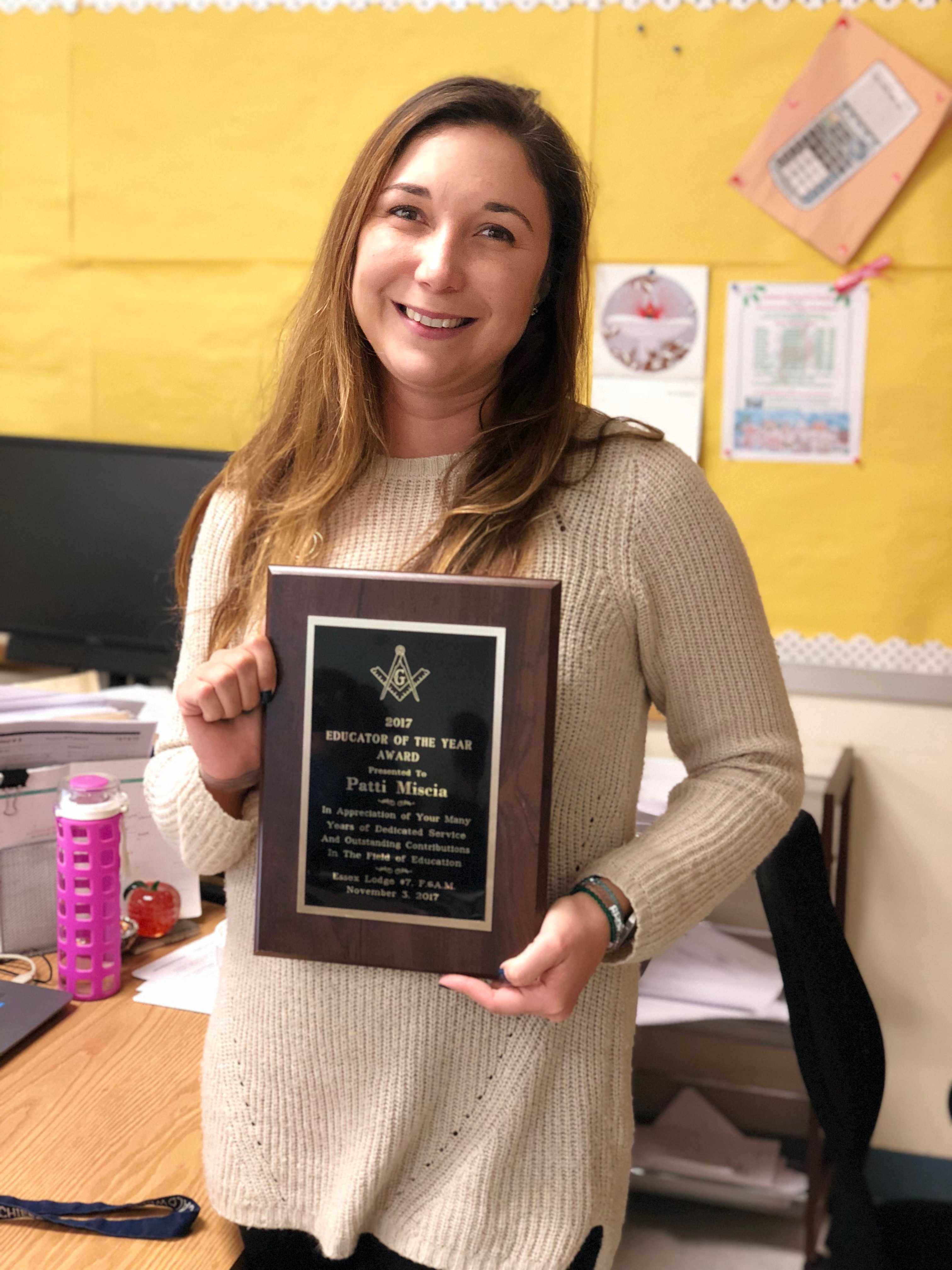 Mrs. Miscia has always found it "very satisfying and beautiful to trust in a process and arrive at a correct solution." She attempts to instil this message within all aspects of her students' lives, urging everyone to "always try their best and never give up easily because the solution could be just a step away."
In addition to teaching Algebra II Honors, Algebra II, and Algebra II Concepts, Mrs. Miscia is an advisor to the Math Club and the James Caldwell Chapter of the Math Honor Society.
Mrs. Miscia looks forward to continuing her work at James Caldwell High School and even seeks to earn her Phd in mathematics in the coming years.
Join me in congratulating Mrs. Miscia for this well-deserved and prestigious honor.