Alondra Homan and Hannah Podvey: Caldwell's Own Athletic Excellence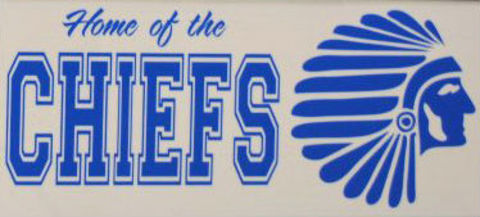 Females excelling in male-dominated sports should not be a hard concept to grasp–and yet, I can still find pride in watching girls across the nation go against the grain, inching closer and closer to unknotting the twisted and confusing gender standards that our society has spent years and years creating; it never gets old. Females making waves in athletics exists on the collegiate and professional levels, as well as in newsrooms and on TV and movie theatre screens nationwide–it also exists in Caldwell.
I've convinced myself I was born without hand-eye coordination, so cheering from the sidelines has always been my best fit when it comes to athletics. However, Alondra Homan, 16, and Hannah Podvey, 16, juniors at James Caldwell High School, are two athletes that make it hard to look away. Alo, a JCHS defensive tackle, and Hannah, the goalie for the joint West Essex-Caldwell Ice Hockey Team, were both greatly exposed and deeply submerged in their respective sports for years as they grew up. However, their interests ran deeper than the sidelines–their athletic excellence drew them front and center, and made them key players to their teams.
"Of course it was scary, at first, and really intimidating," Alo explained, detailing her background in football, going back to her earliest days participating in the sport: seventh grade. Her initial feelings eventually subsided as she began to feel like a true member of the team, growing closer and closer with her teammates. "Playing on the boys team is one of the best things that's happened for me," replied Hannah, addressing the inspiration she has had on other girls in James Caldwell High School, the community, and beyond.
Neither Alo nor Hannah thought their actions would ever inspire others–prior to their response, I couldn't assume that they could foresee such an impact. Both athletes perform solely on their passion for their sport, not to please, or displease, anyone. The world is always short of positive energy like theirs; harboring it in Caldwell is truly exceptional.
Though neither saw the positive reaction coming, it definitely came, and in full force. For Alo's entire fall season, and Hannah's season thus far, their victories seem to be one of the only conversations at JCHS that is consistently positive and encouraging. Seeing this positivity radiate among everyone, from athletes, to artists, to thespians, is a very forward and rather feminine step for the high school, and it's only growing.