Bright Future for Caldwell Basketball
The Chiefs came into the year with big expectations with a deep roster of five returning varsity players from the previous year and eight seniors despite losing six players from last year to graduation. Seniors Brian Clarkin, Danny Cavallo and Patrick Maguire, all provide experience in the starting lineup as three year varsity players. With this experience in mind, they look to be poised for a run in the county Tournament, despite the fact that they have had a few tough losses to begin the season including losing senior and three year varsity player Brian Finnegan to a broken hand. While this could have been a crushing blow, it has allowed for other players to step into larger roles. For example, junior Charlie Pierce has moved into the starting lineup since the injury and has shined as the chiefs leading scorer averaging eleven points per game. The chiefs have also been helped by two Freshman spark plugs off the bench in Brendan O'Donnell and Tyler Krisinski. The two freshman play AAU together for the Morris Magic and have been playing together for years. That chemistry is apparent on the court, as O'Donnell has averaged almost nine per game and Krasinski has been a lockdown defender coming into the game cold and taking the assignment of guarding the opposing team's best guard. Both are three sport athletes playing soccer and lacrosse in addition to basketball.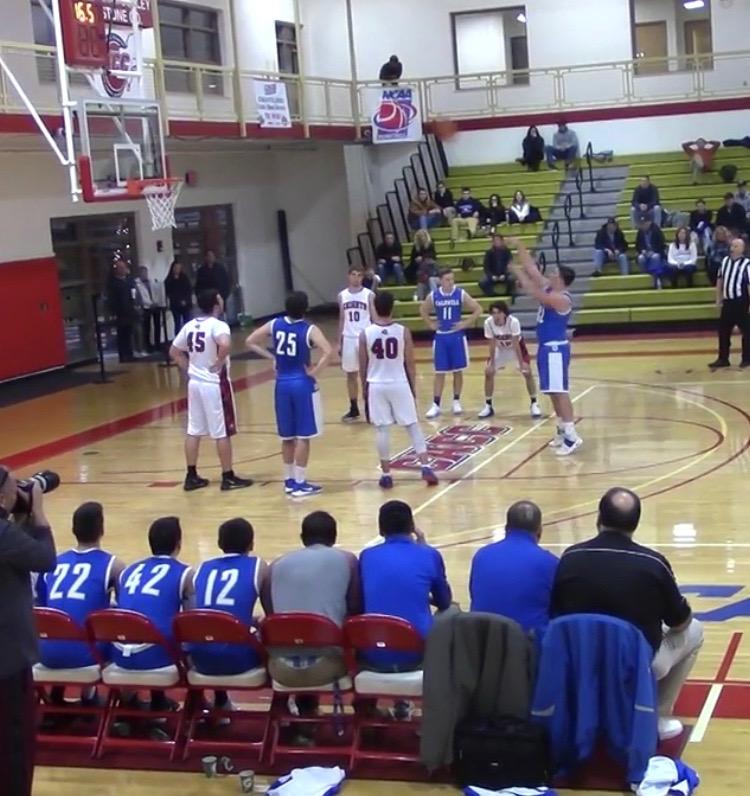 Along with Brendan and Tyler, sophomore Hank Morgan rounds out the list of underclassmen in the varsity rotation. Morgan, as a freshman last year averaged 18 points per game for the freshman team and led them to a 13-5 record. This year, he is a starter for the varsity team and has played very well in the opening games of the season scoring a bit under five points per game. When asked about the biggest difference between this season and previous seasons all three agreed that it the size of the opposing players and speed of the game was a big adjustment, but one that they have made well. With these young pieces in place, already contributing to the team this year it is safe to say that the future is bright for Caldwell basketball.