Dear so-called Feminists,
I must begin by defining some terms here. Feminism is the belief that men and women should have equal rights and opportunities. Based on this definition, I am afraid that you have lost sight of the true meaning and purpose of feminism. I see you open your mouth and spew out hatred toward men. I hear you openly call yourself a "feminist" and heatedly argue that women are better than men. I watch as you tout your own version of supposed feminism, and I sigh, as I realize that there are multiple falsehoods that need to be addressed here.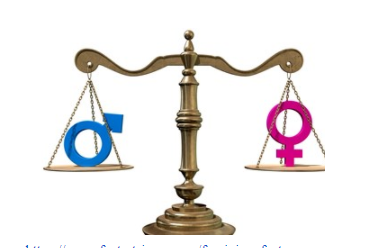 As I said, feminism is about equality. You are not a feminist. You degrade men and lash out against the inequality between men and women. Your solution to this inequality is to put women in the dominant position of power which is baffling since feminism is not about one gender being superior to another. It is not acceptable for you to call yourself a feminist when you do not even stand for the feminist ideals. I would not be so infuriated by your insistence to call yourselves "feminists" if this movement was not such an important one.
Your incorrect definition of feminism is damaging the initial message of feminism. Nobody wants to be associated with feminism anymore, especially not men. You are a group of easily provoked people who have an aversion to men, and you are all people picture when they think of the words "feminism" and "feminists." True feminists can be men or women who hope that both sexes will be treated equally at home, in the workplace, and anywhere else. However, fewer and fewer men want to be labeled as feminists because they think it's a belief that women should be receiving more opportunities and a higher salary than men.
Not only are people turned away from feminism, but this is causing people to forget what feminism truly is. We cannot even-out the playing field between men and women if people think that the only other option is to flip-flop the roles and put women in a more superior position, so I am asking you to please stop. Stop belittling men and calling yourselves feminists. Stop promoting feminism as a women-are-superior-to-men philosophy. Stop harboring such hatred toward men. Stop dividing women and men. I love the idea of empowering women, but you are not accomplishing anything by pitting women against men. Feminism should unite men and women and grant both genders complete equality, and you are hurting rather than helping.
Sincerely,
A true and concerned feminist