The Meaning and Importance of Kesha's Step Out of Silence
Five long years after her hit album "Warrior" was released, Kesha has returned with a new outlook and musical style. During her time off from producing music, Kesha was entangled within a legal battle against Dr. Luke her longtime producer. Kesha accused Dr. Luke of sexual assault, rape, and emotional abuse. Despite the fact that Kesha appeared to be wild and care-free on her past albums, she silently struggled with anxiety, panic attacks, bulimia, and anorexia which was left unknown by most of her fans. Dr. Luke had control of all music Kesha produced and squandered her opinion for years, but her new album "Rainbow" makes it evident that she has gained her voice and is ready to be heard.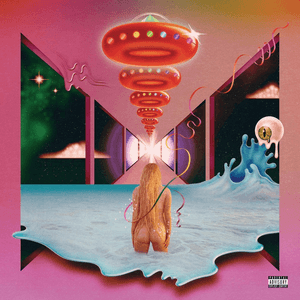 "Rainbow" is an album that confronts many societal issues head on. Writing the songs by herself, with her mom, and with other writers, Kesha was able to capture raw emotion that will empower women and all people who care to listen to what she has to say. The album includes 14 songs that range from emotional ballads to Dolly Parton covers to eccentric sing-a-longs. Despite the differing genres, the listener is still able to hear the constant theme running throughout each meaningful tune. My personal favorite songs are "Rainbow," "Learn to Let it Go," "Praying," and "Woman," all of which carry strong messages hidden behind Kesha's perfect tone. Straying from her past of meaningless party songs, Kesha successfully attempted to celebrate hope and love that is sometimes impossible to find in today's society. During her time in rehab for her eating disorders, Kesha wrote "Rainbow." The song is the epitome of hope as it focuses on finding the light hidden with the darkness that surrounds many people. She fearlessly sings "I can't lose hope, what's left of my heart's still made of gold" and "I used to live in the darkness. Dress in black, act so heartless, but now I see that colors are everything." She reveals her emotional pain through an album that was important to her own healing, but was also necessary for many struggling youth to hear. The song "Woman" is probably the most powerful feminist anthem of today as Kesha confidently empowers the idea of being a woman. Written to fight back against recent issues regarding politics and the degradation of women, Kesha created a song that can instill strength in any woman who wants to belt out their pride and fight for their rights.
In a dramatic change from her upbeat club jams, Kesha's album "Rainbow" is the voice we didn't even know we needed Kesha to share. While changing her style, Kesha never lost her wacky side which is found in her songs regarding bringing Godzilla on a date and a careless yodel in "Hunt You Down." Kesha took a chance with this album, but I don't think she was ever concerned with the success of the album because she didn't produce it for the money, yet she produced it to inspire herself and others who struggle with self-image, bullying, eating disorders, and abuse. Kesha fearlessly tackled controversial issues in a way so emotionally raw that nearly every song could bring a listener to tears. Unlike anything else on the radio, Kesha's new album "Rainbow" is an emotional set list released for anyone who cares to listen…and trust me, society needs to listen.