As the weather starts to heat up to the high nineties, school is winding down and all spring sports have come to an end. One team that had a spectacular winning season was the Chiefs Softball Team. The team ended with a winning record of 14-9 and made a run in the North Jersey, Section 2, Group 2 tournament. Being the number four seed in the state tournament, the Chiefs plowed through their first opponent, Dover, with a 10-0 victory and continued their success with a quarterfinals win over Lodi. Unfortunately, the Chiefs lost to top seeded Hanover Park, 9-1.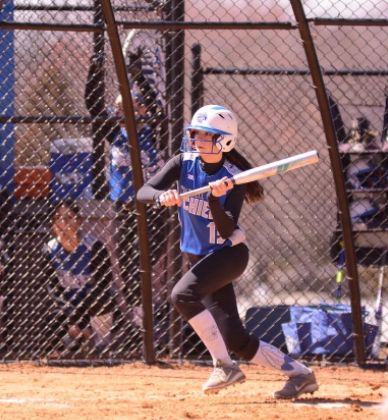 The team was led by Senior Captains Christina Guarino, Anna Rowland, and Alyssa Mermini. All three players played up to their capabilities this season with Christina batting over .375, Anna batting over .550, and Alyssa batting over .300. Both Anna and Christina reached over 100-career hits this season and were awarded First Team All Conference – Liberty Division.
Having coached the Caldwell Chief's softball team for 31 years, coach Mike Teshkoyan and brother Mark Teshkoyan were both pleased with this year's performance. Captain Christina Guarino believes that, "we had a good shot at winning our conference, but came up a little short with wins. Although not victorious in the conference, we were able to bounce back and make a run in the states, finishing with an all around successful season."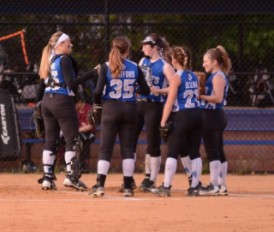 As well as the three captains, the chiefs will lose two other seniors, second baseman Samantha DeSena, and right fielder Taylor Bryant. Guarino and Mermini will continue their softball career into college, with Guarino playing at Rowan University, and Mermini at Rutgers-Newark. We wish them the best of luck.