It's a strange occurrence that Wonder Woman hasn't had a movie until now, seeing that she has been a part of DC Comics and a major figure of American pop culture since 1941. Nevertheless, Wonder Woman finally got her own feature length film on June 2nd of 2017, something she has been waiting for, while Superman and Batman had their own movies, plural. After my viewing of "Suicide Squad" and "Batman Vs. Superman" I was skeptical. The fact that DC hasn't released a movie worthy of even the label "average" since 2013's "Man of Steel", it was a serious prospect that "Wonder Woman" would just be another entry in the list of worst DC movies. Although "Wonder Woman" wasn't perfect, it has finally broken the chain of DC's awful movies.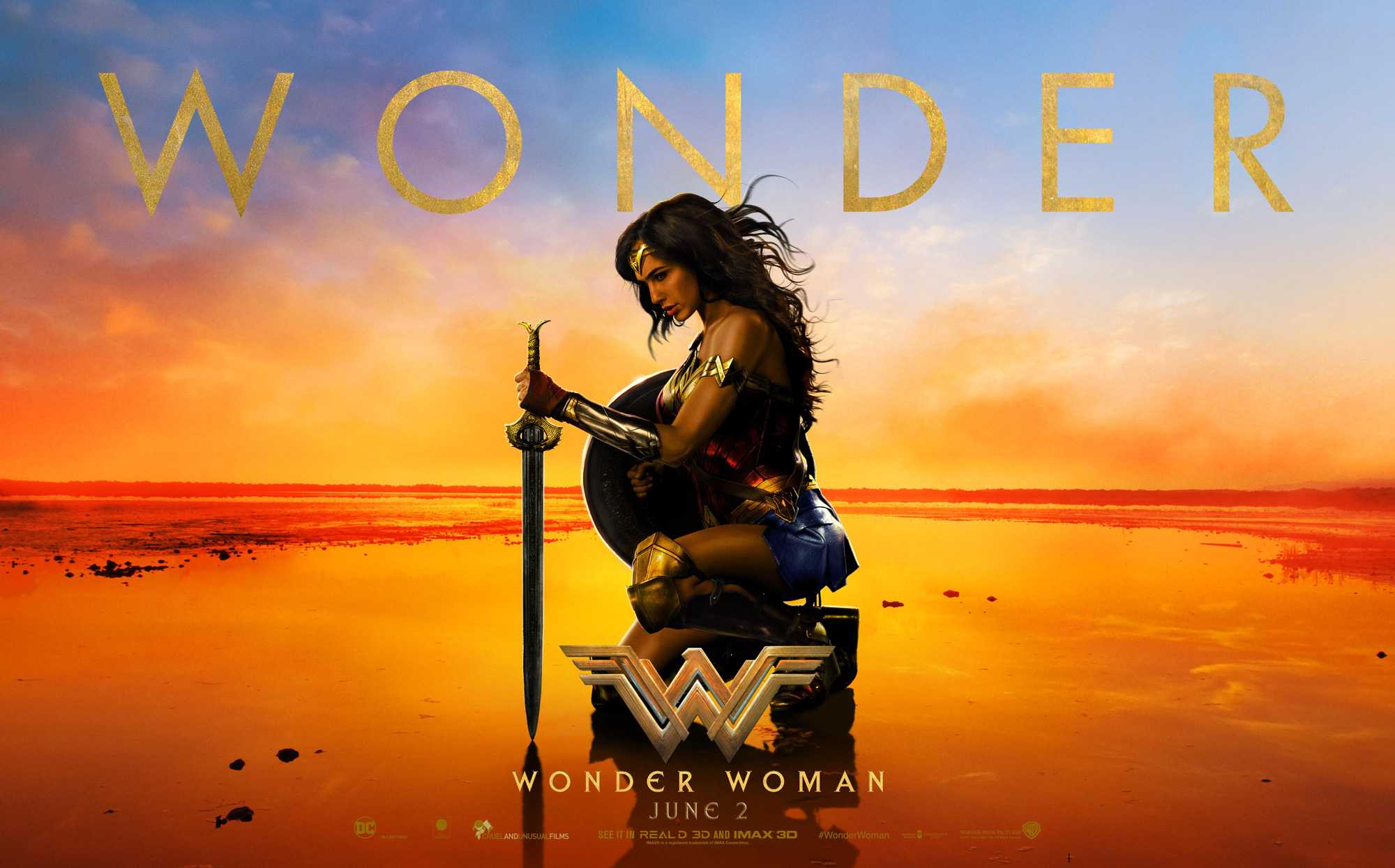 "Wonder Woman", directed by Patty Jenkins, takes place during the era of World War I, where Wonder Woman (Gal Gadot) is a citizen of a secret, female-only island created by Zeus where their civilization prospers in peace and isolation from the rest of the world. We don't learn how a secluded island of only one gender can survive after one generation, but it's alluded to that it was either created recently or that the inhabitants of the island don't die of old age. Regardless, the movie begins with Wonder Woman growing up and training as a warrior for the day her people need to defend the world from Ares. It is claimed that Ares, the God of War, causes carnage by instilling jealousy, hatred, and aggression into the hearts of humankind. Wonder Woman's routine life suddenly shifts when a German plane crashes onto the island with a single passenger, Steve Trevor (Chris Pine), on board. Once Wonder Woman rescues him multiple rowboats follow, filled with German soldiers who without much hesitation start a fight with the people of Themyscira. The casualties are minimal for Wonder Woman and her allies, but in the process her commander dies in the battle. After interrogating Steve Trevor, they learn he is a British Spy who stole the plans to a biological weapon (mustard gas) that the Germans intend to use in the war. Upon hearing of the carnage Steve has witnessed, Wonder Woman concludes that Ares is behind World War One and decides to go with him to stop the war, despite her lack of knowledge of the outside world.
The first thing this movie does right is the characters. Not all of them, just the main characters. Wonder Woman and Steve Trevor have amazing synergy, and whenever these two were on the screen the movie flowed better. Not only were they able to weave comedy and gravity together, but the generic movie romance between them wasn't forced. It actually felt like a real bond had developed between the characters instead of them randomly making out in front of a giant explosion. These two characters were phenomenal, and if all the characters in the movie had this level of depth and synergy it would be a masterpiece. Unfortunately the world is a cruel place, and the rest of the characters are forgettable. The majority of the supporting roles are introduced once Wonder Woman and Steve Trevor reach Britain. In London, they form a group of special-ops soldiers to help follow a crazy hunch Wonder Woman has to kill Ares to stop the war. None of the operators are really interesting however, as the lineup looks like something out of an insensitive G.I. Joe cartoon: An alcoholic Scotsman, a smuggler who can speak many languages, and a guide simply by the name Chief. While each of these characters have their moments, they don't offer a lot in comparison to the two main characters who I already praised.
The action in "Wonder Woman" was average for the majority of the film, but really stands out during the second act when on the actual battlefield. The only thing in this part of the film that took me out of the experience was that obnoxious theme they played in the background. If you saw "Batman Vs. Superman" you know the one, the peculiar and repetitive electric cello riff they keep using for Wonder Woman's big scenes. And with a rise there is always a fall, as the action for the third act of the movie is awful. There are only so many times that the action movie industry can use the hyper-explosive, throwing-people-through-walls finale before the viewers want to use the emergency exit.
The biggest issue with the movie, however, is the arbitrary ending. If you don't want to have Wonder Woman" spoiled skip to the last paragraph of the review, but in all honesty the ending isn't relevant enough to warrant a spoiler warning. Now that I've isolated half of my viewing audience…
Wonder Woman's third act ends with her sneaking up on the German general and killing him (who at this point of the film Wonder Woman suspects to be Ares). Wonder Woman is under the impression that the fighting should stop and everything should go back to normal, but it doesn't. While Wonder Woman is in denial about how her actions did nothing, Steve Trevor tries and explain to her that maybe Ares doesn't exist and that sometimes there is no big bad to kill in order to restore peace. This message is really powerful and would have turned the audience upside its head if the movie didn't retract this statement five minutes afterwards. When sitting in the theatre and hearing this you think to yourself that Steve and Wonder Woman will go and prevent the mustard gas from spreading in some intense infiltration scene, but instead we are given a generic fight with the "real Ares." In any other movie this would have been fine, but with Wonder Woman it completely obliterated the moral of the film. Here Wonder Woman is thinking "maybe the world is kind of messed up and it's my job to fix it" and then five minutes later throws this concept away to beat Ares into a living pulp, which then restores everything back to normal. If it weren't for this fatal error "Wonder Woman" would have been a great movie.
To conclude, "Wonder Woman" is a slightly above average superhero film with exceptional main characters, decent action, and a mostly good story, but is weighed down by inferior support roles and a hypocritical ending. For these reasons I give Wonder Woman a 7.5 out of 10. That's all folks!