After a demoralizing defeat to Whippany Park in the State Semi-Finals, Caldwell's 2017 season comes to an end with an impressive record of 19-8 overall and 13-3 in the SEC Liberty Conference.
Though Caldwell's season concluded in disappointment, there is still much to look forward to in the future, especially with head coach, Scott Illiano, at the helm of the Chiefs. In Illiano's first season alone, he already improved Caldwell's 2016 record from 7-18 overall to 19-8. Caldwell's combined wins without head coach, Scott Illiano, from 2015 and 2016 was only 12 wins, not to mention 39 losses as well. It would be an understatement to say that Scott Illiano had something to do with Caldwell's complete 180° turn around.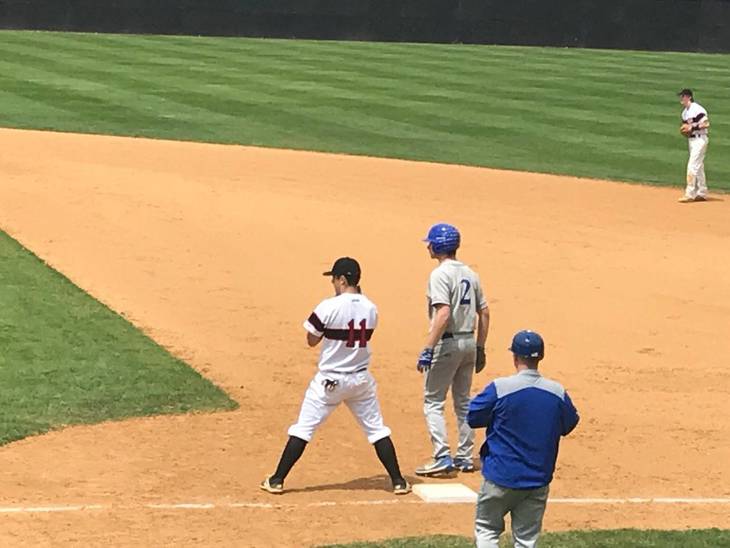 In Caldwell's stellar year, the team was able to drive in 254 runs over the course of 27 games. To put that figure in perspective, Caldwell averaged around 9.4 runs a game in 2017. On the subject of offense, Caldwell was able to deliver thirteen games consisting of 10+ runs scored on their side of the ball. Only one out of those thirteen games finished with a 'L' next to Caldwell's name.
However, offense does not win championships; defense does. Though, Caldwell was not able to hoist a trophy this year, their defense was no laughing matter. Out of Caldwell's 27 games, sixteen of them, Caldwell was able to hold their opponents to less than five runs; four of those games with Caldwell allowing one run or less. Caldwell's average runs against per game over the duration of this years successful campaign tallied up to 5.67 runs.
Sadly, every team must face departure, including the Chiefs. On Caldwell's eighteen man roster, seven of them will be graduating, moving onto to bigger and better things. These six prolific players include Brian Rolser, Jon Housel, Jason Costa, Dom Smorra, Mike Cavallo, and Corey Mehl. On behalf of James Caldwell High School, we wish you the best in your college careers, in both academics and athletics.