The British science fiction series Doctor Who aired its 10th season on April 15. The show is about the adventures of a time traveling Alien named The Doctor and his companions. This reboot of the classic series from 1960's to the 1980's is designed to be ever changing, with The Doctor's ability to regenerate before he is about to die, to take on a new identity. Many of these changes are occurring between this season and the next and are leaving fans with a feeling of uncertainty.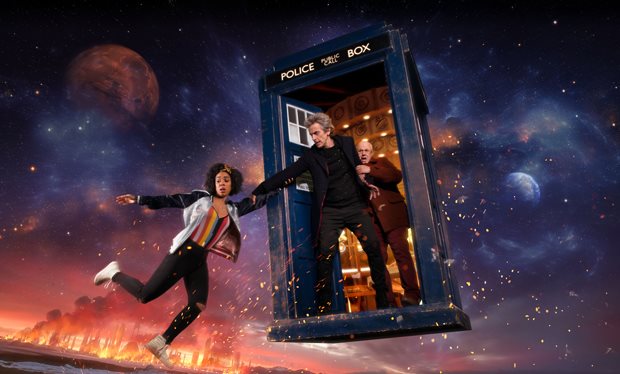 Stephen Moffat, the series head writer, announced his departure from the series after the end of the current season, being replaced by Chris Chibnall. Moffat has been the head writer for seven year over the course of six season and has been responsible for many iconic episodes, not to mention all of the unique story arcs for the past five season. This major transition has left fans wondering what is in store for season eleven and forward. Chris Chibnall has written six episodes in the past, and all of them have been diverse and stayed true to the mood of the show. Episodes that he has written like the "Power of Three" and "Dinosaurs on a Spaceship," have been more whimsical and lighthearted, while still having a message, which has always been central to Doctor Who. It is also worth mentioning that these episodes happened to be written during the 11th Doctor's seasons. Other episodes Chibnall has written take a more serious turn, like "42" or "The Hungry Earth" that carry themes of death and war. A transition between head writer is always rocky and uncertain, but I believe that Chibnall can keep to the show's heart.
Peter Capaldi, who plays the current Doctor, also announced his departure in January. It has been confirmed that he will be in the whole 10th season and the Christmas special at the end of this year.  At first, as all fans typically are with a new Doctor, I was sceptical, but Peter Capaldi's Doctor has been such a refreshing and unique character in Doctor Who, and is one that I have grown to love. His character gave fans a break from the, frankly tired plotline of 'will they? won't they?' romance between the Doctor and his companions. We saw more of a father-daughter dynamic between Clara Oswald, played by Jenna Coleman, and the Doctor that was beautiful and inspiring. His character will be one that is greatly missed.
In addition to all of the retiring from Doctor Who, we also got an introduction to the new companion. Bill Potts, played by Pearl Mackie, was introduced to the world in the first episode of season 10. Bill's personality is reminiscent of Rose Tyler, played by Billie Piper, a past companion on Doctor Who. They share the same kind of humor quick wit, but Bill does not take on a damsel in distress persona. From the three episodes that I have seen, Bill and the Doctor help each other understand what is happening around them. They both need each other and she is not just along for the ride. The future of Doctor Who may be coated in uncertainty but the introduction of a beautiful character like Bill Potts ground the show, and keep it stable.