No plight in the modern United States can ever equate to the plight of African Americans. Resistance to the systemic oppression that burrows itself so intricately in our lives,which consists of and is not limited to: rampant and often excused police brutality, gentrification, mass incarceration, school to prison pipeline, etc. has manifested itself in varied protests. Most notably, protests of the Black Lives Matter movement which have altered the collective sea of thought on the issues throughout the past couple years. The sentiments from this relentless cycle of abuse culminate and really challenge the listener in the sophomore studio LP by prominent rapper Joey Bada$$. All-Amerikkkan Bada$$ resounds every fear, every much needed societal critique, and every trial and tribulation the young African American man faces in 2017's United States.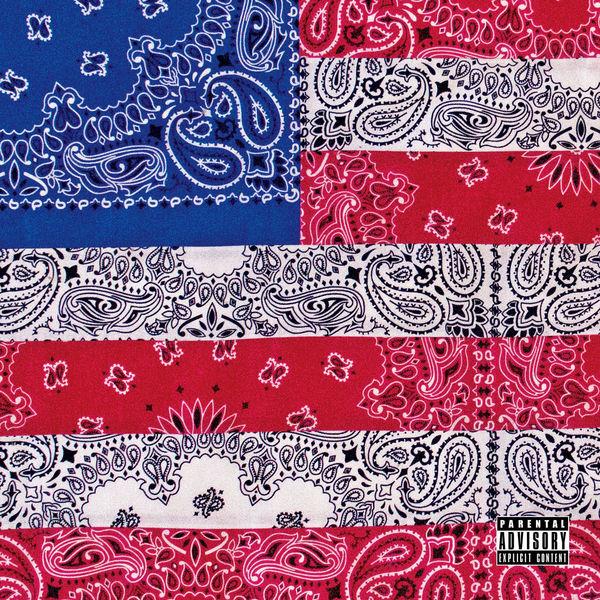 The listener is welcomed and more or less prepped for the divine artwork that is blossoming before them like Black Baccara roses with "Good Morning Amerikkka". I acquired a sense of irrepressible anticipation at this point, the production of the track seemed intriguing and pristine. What followed was this emerging shade which is that of struggle in white Amerikkka. The lines that are dealt by Bada$$- everything from "Sorry America, but I will not be your soldier, Obama wasn't enough I need some more closure" to "We don't give a f—, never had one to give, Never will forget, probably never will forgive Uh, I guess that's just how it is, And they still won't let the Black man live"- illustrate vivacious captivations. Captivations that detail the varied ways in which America has let down it's African American communities time and time again. He introduces his third track "Temptation" with Nine year old Zianna Oliphant's speech to Charlotte, North Carolina's city council, in which the young girl breaks down in tears recapitulating the feelings of inferiority the African American population in Charlotte (and quite actually, all of America) deals with every day. His captivations hit police brutality on heavily, shouting out the monotony of the unjustified murders like Eric Garner and Alton Sterling. One track deals specifically on the targeted oppression of followers of Rastafari by police. All Amerikkkan Bada$$ poses the listener with the question: "who do we call when police break the law?" At times, Bada$$ pleads with this country, he asks where the love for the homie in the city is. This alienation acts as a criticism of white America. Joey Bada$$ is a beacon and a reminder, a call that tells Americans "things are not ok," All-Amerikkkan Bada$$ embraces bitter reality and is not afraid to stir the perceptions of the white american.
As much as this album is a manifesto, it is a personal journey. "Devastated" is a reflection on past doubts and a conquered glory that Bada$$ has now accomplished, "Rockabye Baby" is a speech on past gang affiliation as much as it is a political critique, and "Legendary" is a discussion of inner peace. I would be remiss to not mention how each moment of this album is perpetuated with mesmerizing melodies and captivating musicianship. The albums features are top class as well, notables like Schoolboy Q and J Cole take verses on different tracks that add to the intrigue this album possesses. Bada$$ utilizes the line used by Nas and Capital STEEZ before him on his closer, "I'm out for dead presidents to represent me, Dead f—– presidents to represent me" which only furthers his message. There will not be a time when I listen to this album and not get goosebumps, Joey Bada$$ has created a force that occupies the listener for the foreseeable future. A means to propel a dynamic message that Trump's Amerikkka needs to digest.