Optimistic about this Year's Team
As the weather begins to warm up, Caldwell's spring sports have sprung into action. The Caldwell Chief's tennis team has not been the most popular or strongest team throughout the school, but this year may be a gamechanger. After last year's season, there was another division added to the conference, making a total of four divisions. The chiefs dropped down to the last division and now have an opportunity to show what they are made of. With five of seven returning starters, the team is looking to dominate their conference and make a run in the county tournament.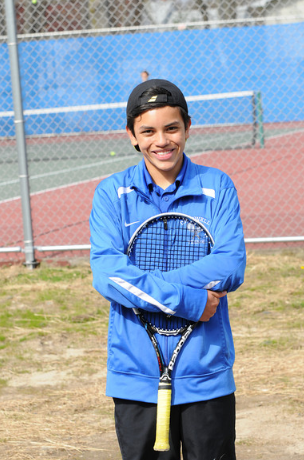 Being a senior captain, I believe we have a very strong chance of winning this year's conference. That is definitely one of our goals this year and we can prove how strong of a team we really are. Many people never think much of Caldwell's tennis team, but I think this year we can make a statement. With this confidence and optimism towards the team, the Caldwell Chiefs tennis team is definitely one team to look out for.
The team opens up their season with their annual scrimmage against Cedar Grove on Wednesday, March 29th at Cedar Grove and their first match against Glen Ridge on Monday, April 3rd at home. Definitely go out and root for your very own Caldwell Chiefs.