Caldwell Baseball Looks to Add on to Previous Success in 2017
Heading into the first game of the 2017 season against Belleville on April 1st at 11:00 A.M. away from home, the Chiefs are coming off of a 7-18 accumulative record and a 4-12 league record. The Chiefs split the two game series with Belleville last year, losing the first of the meeting 7-6, but defeating Belleville later in the season by a score of 9-5. Belleville won three games last season out of 21.
Caldwell averaged five runs per game out of 25 total games, and in 15 of those games, Caldwell scored less than five runs. Unfortunately, Caldwell was shut out in three games last season, only shutting out their opponent once. However, Caldwell can look towards the bright future knowing that ten games last season resulted in more than five runs.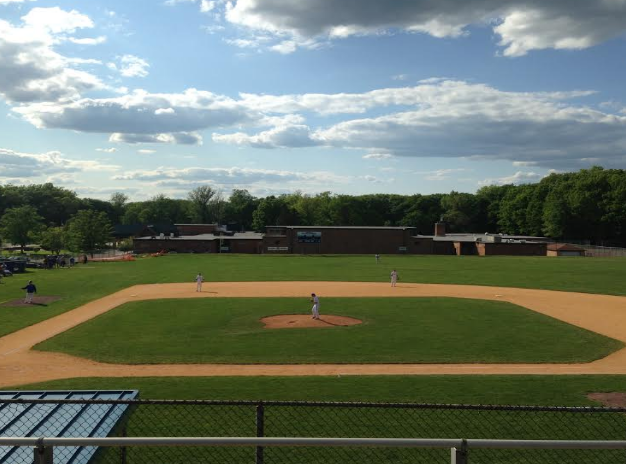 Going into the 2017 season, the Chiefs will have a taste of championship royalty within the locker rooms now that former West Essex coach, author of "Our Time: A High School Baseball Coach's Journey" at the front of the helm in Caldwell. Illiano was named Northeast Region Coach of the Year by the National Federation of State High School Associations in 2010. Illiano coached the Knights for 20 years, tallying up a total of 316 victories. Illiano and the Knights went 20-4 in his final season as head coach. The Knight's went 11-12 in their first year without the talented skipper.
Luckily for the Chiefs this year, they do not have to face the Millburn Millers, who went 23-3-1 last season. The Chiefs are also not combating with the high powered Seton Hall Prep squad this season, who went 28-3 overall and 14-2 in league games.
The Blue and White have plenty to look forward to this year, with the defense expecting to allow fewer runs per game as they are not facing powerhouses like the likes of Millburn and Seton Hall Prep and with new head coach Scott Illiano leading the Chiefs to glory.