"La La Land" was released over winter break, and since then it has been wildly successful. "La La Land" has been nominated for fourteen different Oscar awards, including best motion picture, best director, and best original screenplay. In addition, "La La Land" swept the Golden Globes, winning seven awards, including best picture, best actor, and best actress. "La La Land" is set in Los Angeles and focuses on a woman, Mia (Emma Stone), who has a dream of being an actress, and a man, Sebastian (Ryan Gosling), who is a struggling jazz pianist who has a dream of opening his own jazz club. They fall in love with each other while trying to accomplish their dreams.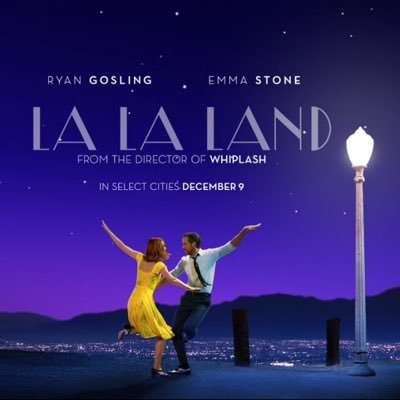 The world has seen a decline in original musicals on the silver screen. "La La Land" is reminiscent to that of the 1930s to 50s time period when movie musicals were at their height. It acknowledges the happy-go-lucky perfect world that was created in movie musicals but does not follow that pattern. Its first song, "Another Day of Sun," makes a joke of the excessive happiness that we relate to movie musicals. "La La Land" certainly has these cliché elements, but make no mistake, this movie has real emotion, and real struggle, although from the outside it may not appear so. Its tag-line and general theme, "Here's to the Fools Who Dream," is accessible to all. The realism of the main characters' struggle to get what they want is universally understood. The movie's charm stems from this sarcastic yet acknowledging nod to the classics.
"La La Land" is something we haven't seen in a long time. There is a chance it may rekindle a dying art in the movie world. The success of "La La Land" may spur the growth of a new breed of movie musical, one with sincere emotion and realistic outcomes.